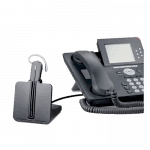 1) CS540 – The new flagship of the CS line, the CS540 has become the headset of choice for wireless communication among businesses both large and small.  Incorporating all the latest technology, such as advanced wideband audio using CAT-iq technology, and offering the lightest headset on the market, Plantronics has another hit with this wireless beauty.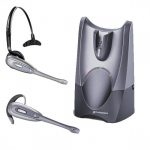 2) CS50 – After 10+ years it's still holding its own against the new wireless heavyweights out today.  With two different ways to wear the headset, 8 hours of talk time, ease of use and 300 feet of roaming distance, it's easy to see why Plantronics continues to offer it, even if for a limited time.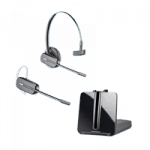 3) CS540/HL10 – What do you get when you combine America's best selling wireless headset and the simple-to-use HL10 handset lifter?  An easy shopping experience since this is all you'll need to get you up and running wirelessly with most phone models today.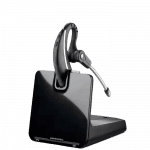 4) CS530 – The next generation CS70N, the CS530 has all the latest improvements found in the new CS500 series while maintaining the classic lines of the older model.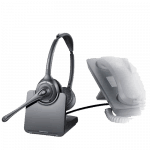 5) CS520 – Partner to the monaural CS510 wireless headset, this sleek new binaural headset incorporates the latest technology in wireless communication.  Covering both ears, you'll hear your customer right the first time…all the time.  Add a superior noise-canceling microphone, and you have another winner from Plantronics.
---
If you're deciding between models, it never hurts to see what the top five wireless headsets from Plantronics are, because chances are other customers have purchased headsets and found what they liked and continue to purchase them. With the models listed above, they're all top of the line business grade/professional grade wireless headsets made by Plantronics that are durable, comfortable and built to last. Choosing any will increase your productivity by allowing you to roam your office while continuing to talk on the phone. Once you try a wireless headset, you will find it hard to be without.