Headsets with microphones are a necessity for businesses that involve teleconferencing or make inbound and outbound calls on a daily basis. The integration of headsets into the business's day-to-day operations alleviates the hassle of constantly holding on to a phone while making phone calls, reducing stress and improving productivity.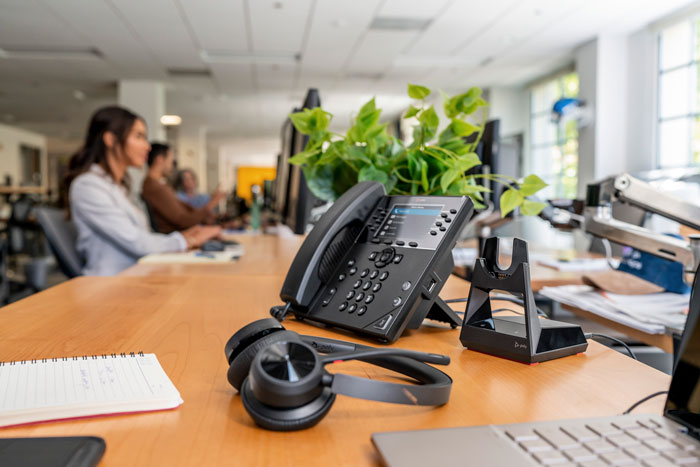 To fuel the need to connect with clients and colleagues, businesses today turn to Poly (formerly called Plantronics) for efficient communication solutions. Regardless of what industry you belong to, equipping your staff members and colleagues with a Plantronics headset will be beneficial to your entire organization. 
Here, we'll uncover the various uses and applications of a Plantronics headset to support business' needs.
Applications of Plantronics Office Headsets
Call Centers
In the customer service and call center industry, headsets are a definite requirement. With a majority of their business operations being spent talking to customers, those working in this industry can benefit from office headsets. But since employees are simultaneously engaged in calls, the headsets they use should have noise-canceling features to eliminate distractions during the call, ensuring that customers can hear the operator clearly.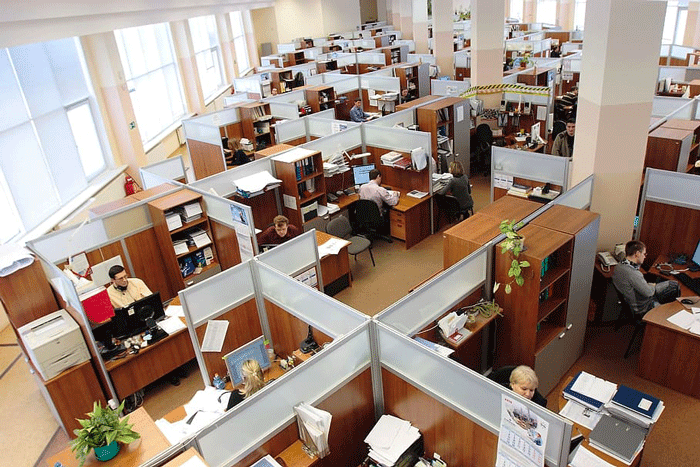 Top Picks:
In settings that call for heavy-duty protection from background noise, the Poly Voyager Focus 2 Plantronics headset is akin to building a wall around you to eliminate noise during a call. This Plantronics wireless headset is equipped with active noise canceling capabilities and professional-grade microphones that come equipped with Poly Acoustic Fencing technology to ensure crisp audio between you and the customer. Best of all, these Poly wireless headsets are lightweight and built for extra comfort, allowing wearers to stay productive all day.
For long-lasting wireless headsets solutions, then the CS545-XD Plantronics wireless headphones are for you. It comes equipped with a swappable battery to allow extended talk time that can easily reach hours. Even during a call, the headset warns you about low battery, and the battery can then be replaced without breaking the connection between you and a customer. The XD in its name stands for extra density, which allows more units to be used in one area without sacrificing range or functionality – an apt descriptor over its application in high-density wireless environments, ensuring that frequencies don't cross with each other during simultaneous calls. 
Busy Offices
There are many applications for headsets in various office environments, whether it be engaging in productivity meetings, conference calls, or liaising with customers. Office headsets are instrumental in facilitating clear communications between all parties.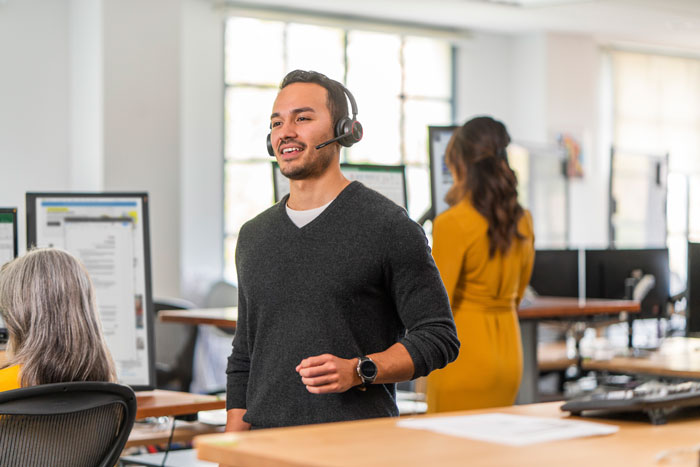 But in a bid to save a few dollars, many companies end up choosing headsets at the bottom of the spectrum since these are typically the cheapest available. Unfortunately, they fail to realize that these have poor audio quality while having abysmal lifespans. Users often end up allocating a huge chunk of their time shipping back faulty products for warranty replacements, which is a big waste of time. This is why it's crucial to select a retailer that offers affordable headsets without sacrificing quality.
Top Picks:
The Savi 8210 line of wireless headsets from Poly features an over-the-head design and an effective range of 580 feet/175 meters. These headsets were designed to deliver robust performance with their enterprise-grade DECT audio that offers a premium listening experience. They also deliver crisp audio thanks to their noise-canceling feature on their microphone that blocks out background noise, ensuring all conversations between you and a colleague or client are clear and distraction-free.
The Poly Blackwire 8225 offers a distraction-free environment on both sides of the call. This premium corded headset can be plugged into a computer's USB port. In addition, its ANC and Acoustic Fence technology effectively blocks out the noise coming from the office. These noise-canceling features have three settings, allowing users to adjust the levels according to their work environment. 
Dispatch
Government agencies and 911 emergency personnel need specialized equipment to help them perform their duties at the highest capacity. When it comes to the headsets that they use, they require equipment that provides exceptional sound quality and can handle the demands of their 24/7 operations while remaining lightweight for maximum comfort on the dispatching agent. Thankfully, Plantronics wireless headphones are available for these industries. Similarly, the CA22CD Cordless PTT Adapter works even better, offering wireless connectivity even for wired headsets.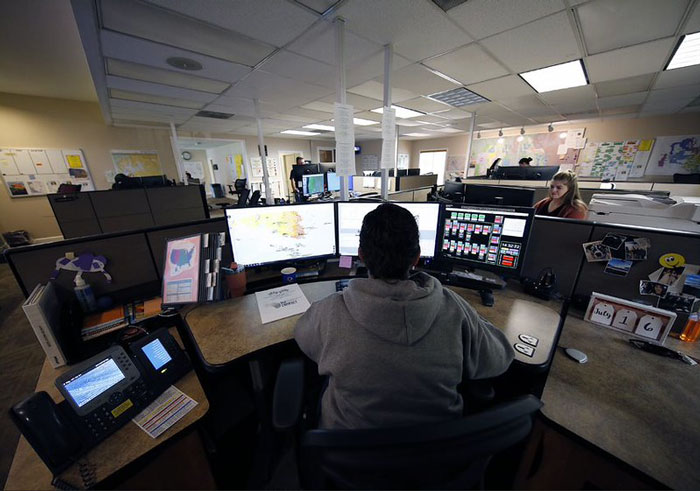 Top Picks:
Made from premium lightweight nylon composite materials, the Plantronics EncorePro HW720 has an ultra-lightweight design that maximizes the comfort level of its wearer, making it an appropriate choice in dispatch. This Plantronics wireless headset also comes with plush leatherette ear pads and a reinforced headband, delivering strength and comfort in one package. In addition, its microphone can be extended to allow precise positioning, ensuring that the customers hear each word. Meanwhile, its high-frequency wideband response provides crystal clear customer communications, making it easier for any emergency caller to give details to help save a life.
The H81N-CD Plantronics wireless headsets are perfect for establishing a clear connection with emergency callers, allowing dispatchers to hear every life-saving detail. In addition, their advanced lightweight construction ensures maximum comfort for dispatchers, ensuring they stay on during critical moments each day. 
Working From Home
Many companies today have embraced telecommuting arrangements and have allowed their employees to work from the comfort of their own homes. While working at home, employees have found that many of the challenges they face at the office, such as considerable background noise and other distractions, have been eliminated.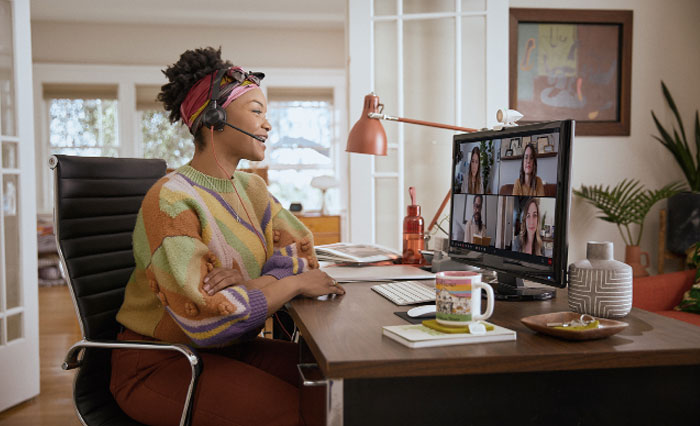 For many, this type of arrangement has led them to become more productive, although it also presents some challenges on its own work-wise. Various companies chose to deal with these new challenges by improving communication, which can be facilitated with the help of a Plantronics headset.
Top Picks:
Poly Blackwire BW3315 USB
The Poly Blackwire BW3315 USB Headset is an incredibly versatile communication device. From its stylish appearance to its top-tier audio experience, employees generally feel more productive while accomplishing the day's tasks, thanks to the many features that make them want to take in the experience. It offers a flexible microphone boom that allows employees to customize their headsets however they see fit. It also comes with soft ear cushions, a padded headband, and a speaker capable of pivoting up to 180 degrees, which all combine to create an unmatched communication experience. 
Working From Anywhere
In the age of greater connectivity, many employees remain connected with their work network while being on the go. Modern headset designs have evolved from the traditional image of employees taking and making calls from inside their cars during traffic. Plantronics headsets today, for instance, have created wireless headsets that feature over-the-ear designs, allowing simultaneous connections with multiple devices and keeping their hands free to perform their daily tasks.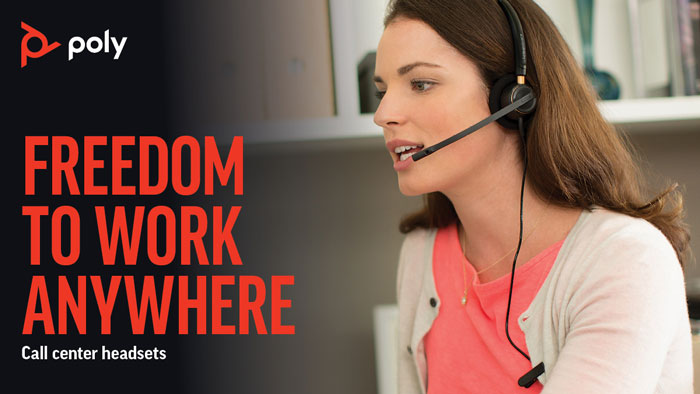 Top Picks:
The Plantronics Voyager 4310 is a competitively-priced premium wireless headset that has been built with sturdiness and efficiency in mind. It features a monaural design that incorporates many of the latest features for modern headsets, including soft leatherette ear cushions for noise reduction and increased comfort and multiple simultaneous connections across different devices. Overall, this headset offers a crystal clear audio experience while keeping one ear free, allowing the user to pay attention to headset conversations and their environment. 
In keeping up with the Voyager series, Plantronics developed a sleeker design for the 5200 UC with its behind-the-ear design that does away with the bulky aesthetic of previous generations. It continues to set the standard as a go-to choice for people who are constantly on the go, offering greater connectivity, clarity, and comfort. It comes with superior adaptive noise canceling with Windsmart technology, eliminating disruptive noise and offering unmatched audio quality.
Stay Connected with Headsets Direct
Poly continues to set the standard for headsets everywhere with its feature-packed offerings and superior sound quality. As one of the best brands today for communications equipment, many businesses turn to Poly as their primary provider of efficient business solutions that meet their needs.
Headsets Direct is your one-stop source of Poly headsets and other quality brands. Look through our comprehensive list of the best headsets to know more about our industry-leading solutions. Or fill out this form to request a quote.