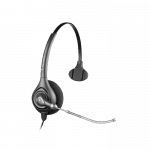 1) HW251 SupraPlus – It seems that when I get a call from a customer looking for a corded headset, they always seem to know about the HW251 headset.  It is definitely a popular headset and performs with excellence in a professional setting as well as a contact center environment.  This headset is tried and true, and you won't be disappointed with all it has to offer in audio and comfort.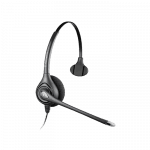 2) HW251N SupraPlus – You may wonder why I am repeating myself with this headset, since I just reviewed the HW251.  Well once you place the "N" at the end of the HW251, you now have a great headset coupled with NOISE REDUCTION for canceling out background noise.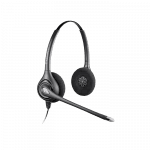 3) HW261N SupraPlus – This SupraPlus Wideband headset is loaded with amazing features.  The HW261N works with the latest in wideband VOIP Technology, which give you an advantage over your competitors.  You will find your customers will be impressed with how great you sound, and the fact you can hear them without asking them to repeat already given information.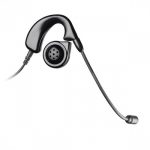 4) H41N Mirage – The H41N Mirage headset has a completely different wearing style than the other headsets mentioned in this blog.  You actually have the option of wearing it over your head, like most headsets, or it comes with a soft, flexible ear loop that can be worn around your ear.  You still have the excellent sound quality and noise reduction, but with the added comfort of wearing it gently around your ear.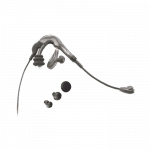 5) H81N TriStar – When you wear the H81N, you might forget you even have it on!  It weighs less than an ounce, and if you are wearing it all day, believe me that will make a difference!  It fits over the ear with an adjustable receiver, and it comes with different sized ear buds for a customized fit.
---
If you're deciding between corded models of headsets, it never hurts to see what the top five corded headsets from Plantronics are, because chances are other customers have purchased corded headsets and found what they liked and continue to purchase them. With the models listed above, they're all top of the line business grade/professional grade corded headsets made by Plantronics that are durable, comfortable and built to last. Choosing any will increase your productivity by allowing you to be hands free while talking on the phone. Once you try a corded headset, you will find it hard to be without.