Yealink Headsets, IP Phones & Speakerphone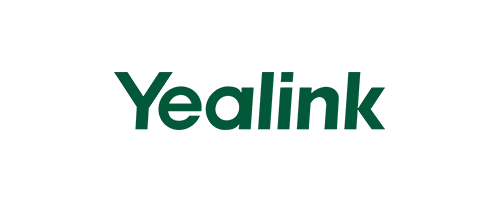 Yealink IP Phones And Headsets: High-Quality Audio Equipment From A Fast Growing Brand
Yealink is a relatively new corporation, at just 20 years old, and newer still to the global market, but they design and manufacture quality IP phones, headsets, and other office audio equipment. We are excited to introduce you to the Yealink company and their office IP phones and headsets!
Popular Yealink Products:
Yealink's Fast Track To Contender Status
Yealink was established in 2001, manufacturing telephones for businesses in China. Within 5 years they had become the world's top supplier of USB phones. Within 10 years of its birth, the Yealink brand was the top Session Initiation Protocol (SIP) phone provider in its home country.
A new research and development center built in 2013 would allow for more technological innovation and quality control that would launch Yealink into the global market, as in 2014 Yealink became one of the top two global providers of SIP phones.
Yealink's success in the global SIP phone and headset market has not stopped charging forward since.
Yealink began a global strategic partnership with Microsoft in 2015 and began cooperating strategically with other global voice communications giants such as Verizon, Vodaphone, British Telecom, AT&T, and KPN in 2016. By 2018, Yealink established itself as the number one global supplier of SIP desktop phones. If you aren't familiar with Yealink or Yealink brand office phones and headsets, you will be soon, and rest assured, Yealink products provide high quality technology.
If you think you might want to try Yealink phones for your office, Headsets Direct carries IP phones, as well as Yealink headsets. More good news, many different brands of headsets are compatible with Yealink phones, and we are here to help with that!
Quality IP Business Yealink Phone
Headsets Direct currently carries 3 models of the Yealink VoIP phones:
SIP-T53W Prime Business Phone comes with built-in Bluetooth and wi-fi, USB port, and a 3.7-inch display. This Yealink phone can accommodate up to 12 VoIP accounts. This is a fantastic entry-level IP phone for workspaces like call centers. The audio is clear and it works well in open offices.
The T54W desk phone is the mid-level Yealink offering for office phones. This phone has a comfortable ergonomic design, and HD clarity due to its Yealink Acoustic Shield technology, so the voice quality is fantastic! Multiple microphones act to create a "shield" that keeps outside sounds at bay from the speaker. This phone comes with wi-fi and Bluetooth technology built-in. It boasts a 4.3-inch color display and USB port and can service up to 16 VoIP accounts. This is a great phone for customers in open workspaces such as call centers.
This is the top-of-the-line phone in the Yealink line, the T57W has a 7-inch adjustable touch screen, built-in wifi, Bluetooth, a USB port and can accommodate 16 VoIP users. It also features the Yealink acoustic shield technology, and clear HD audio. If you have a heavy call load, or are an executive this is the telephone for you. The T57W is also wall-mountable, as are all of the Yealink Prime phones.
High-Quality Phones For Your Office Or Zoom Room
Yealink devices and telephones are a superb choice for your office, call center, or zoom rooms, and are compatible with Microsoft teams, so you can be sure that they will be perfect for your business and collaboration solutions. The line is available for all budget levels with Yealink's affordable prices. If you have a large workspace, be sure to ask about our special pricing on purchases of 20 or more units.
We believe our customers will be thrilled with Yealink quality and easy deployment. Now let's get to headsets and compatibility!
Yealink Headsets Deliver Fantastic And Convenient Audio
We are excited to offer three models of Yealink headsets, the WH63, the WH62 Stereo, and the WH62 Mono.
This is a great headset for the average office and call center use. It offers 8 hours of talk time and has a range of 525 feet, so calls sound great from anywhere in the office. Customers get great audio quality with the Yealink Acoustic Shield technology in all of their headsets. This headset works with all UC-compatible platforms. It is comfortable and lightweight, with four different available wearing styles.
Yealink's monaural headset provides up to 13 hours of call time and has a range of 525 feet. Users can expect clear audio with the Yealink Acoustic Shield technology, and a busy light keeps calls free from distraction. Connect to a Yealink phone with a USB cord for ease of use. This headset comes with Intelligent Mute Zone, so if you want to speak with a colleague, you lift the mic boom to 30 degrees and your conversation is private and secure.
This headset offers 14 hours of talk time and 525 feet of connectivity. Like the others, it has a busy light, Yealink Acoustic Shield technology and the WH62 weighs just 127 grams with ultra-comfortable ear pads for all-day use. Functions across all UC platforms. All Yealink products are a great value for the price, and we offer discounts on bundles of 20 or more devices anytime.
Yealink Compatibility
Yealink phones are compatible and work wonderfully with Plantronics headsets! If you are a delighted customer and happy with your Plantronics equipment but want to try a Yealink phone, go for it! From our Yealink Compatibility Guide, all you need is a Plantronics headset from the H series and U10P-S bottom cable for a great sounding and easy to install solution.
Yealink is a trusted and award-winning corporation based in China that provides customers with truly innovative audio products for your business or call center. Users of Yealink products value and recommend them highly.
Try Yealink out, we think you will be pleasantly surprised!
---
Yealink Support
For assistance with your Yealink headsets visit: Yealink Tech Support Ticketing