Jabra Headsets, Speakerphones, & Video Conferencing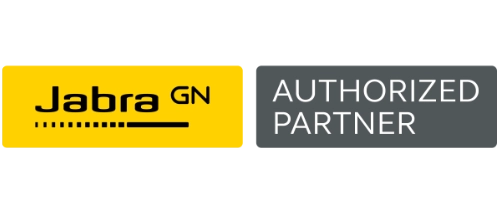 Jabra Headsets Bring World-Class Audio Technology To Your Home, Office, Or Call Center
Jabra is a name that has been synonymous with superior audio quality and technology for over 40 years. Jabra headsets consistently rank on "top lists" for best wireless headsets, best corded headsets, and over-ear headphones and earphones in terms of sound quality. You can find all the best Jabra headsets at Headsets Direct. Start shopping today!
Popular Jabra Headsets:
Jabra Headsets — Setting The Standard For The Best Wireless And Wired Headsets
Headsets Direct carries a wide selection of Jabra wireless headsets and corded headsets. These headsets will work perfectly in your office, call center, or remote location, as is becoming increasingly standard. Innovations in Jabra headsets will make work easier, more efficient, and more comfortable for you and your employees. When it comes to headsets, Jabra is the name to trust.
Jabra Headsets and Audio Equipment: Consistent, Top-Tier Quality
Jabra headset technology is focused on making sure the user hears all the things they need to hear and nothing they don't want to hear.
Jabra is known for state-of-the-art audio devices for sport, personal, and business applications.
Headsets Direct is proud to be an authorized dealer of the very best Jabra corded headsets and wireless headsets, as well as Jabra speakerphones and the amazing Jabra Panacast video conferencing equipment.
Your office, call center, and remote workplaces will all benefit from our line of Jabra headsets and audio and video products. We offer a comprehensive inventory, and our Jabra headphones prices can't be beaten. Whether you want Jabra office headsets or Jabra call center headsets, you can't go wrong with our fantastic selection.
Jabra Corded Headsets
The Biz and Engage lines of Jabra corded headsets offer many benefits. Although there is too much to list here, below are the highlights:
Jabra Biz
The Jabra Biz line has a few options: the Mono and the Duo, both in the 2300 and 2400 series. These Jabra corded headsets have noise-reducing sound in the earpiece and noise-canceling criteria in the speaker. These wired headsets are extremely lightweight and comfortable. The Mono series has one padded earpiece; the Duo has two.
Jabra Evolve
The Jabra Evolve and Jabra Evolve2 series is extensive, and Headsets Direct carries the entire series and their respective models. This is a professional range of wired headsets for several different kinds of workspaces. All Jabra Evolve headsets offer the very best noise cancellation for open office systems and also world-class speakers for the best sound in calls and even for listening to music. All are compatible with leading Unified Communications (UC) platforms. 
Each series of Jabra corded headsets has a broad range of models for specific work environments, from fully staffed call centers to individual workers in home offices. The Evolve 20 series headset sets the stage as an entry-level option with single and dual ear-wearing alternatives. The Evolve 30 is mid-range, with the Evolve 40 and Evolve 80 rounding out the high-end solutions.
USB A & C connections and Microsoft Teams versions are available for most models. Jabra Teams-certified headsets are an asset in any work environment. The recently added Evolve2 is the next generation to the Evolve series to set an even higher standard in Jabra wired headsets for the office, contact center, or home user. With improved audio quality and added comfort, you can easily find the perfect headset for your particular needs and budget.
Popular Jabra Wired Headsets:
Jabra Wireless Headsets
Among Jabra headsets, the wireless models are unparalleled. Industry leaders rely on Jabra wireless headsets for office phones and other business settings. Here are highlights of the Jabra wireless headsets: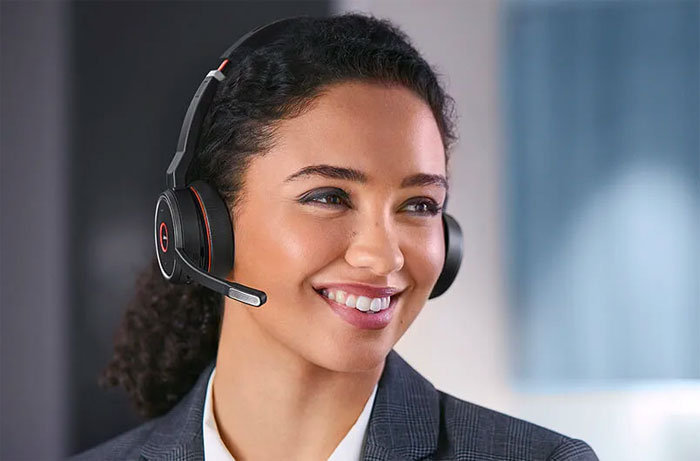 Jabra Engage
Jabra Engage headsets are convertible and can be used wirelessly. The Engage 65 model can be connected to two other devices; the Engage 75 model can be connected to five other devices. The touchscreen base easily provides device, battery, and call control information. Headsets are lightweight and comfortable. The base can also be used with the Mono or Duo wireless headsets.
Jabra Engage 65 and 75 series can cover most offices with ranges from 330 feet to 490 feet, depending on the headsets. You can get from nine to 13 hours of talk time with the varying Engage models, so more than a day's work! All offer lightweight comfort and crystal clear calls for pleasant and efficient communications.
Jabra Evolve
From earbud-type models to stereo models, all of these Jabra wireless headsets are comfortable and have a price range for every budget. The Jabra Evolve 65 Stereo wireless headset can cover most offices with 100 feet of Bluetooth range. If you are at a desk, you can use the USB to charge while in use, and the battery lets you work for up to 10 hours. The Jabra Evolve2 85 is a particularly high-end headset, as it has the Jabra Busylight technology. This headset has an easily visible red light that activates automatically when you are on a call or in a meeting, so you can avoid interruptions without saying a word. The Evolve2 85 headset also has state-of-the-art Active Noise Cancellation. While this is on the high end of the series, every headset in the Evolve line performs wonderfully and seamlessly.
Jabra wireless headsets, in combination with your chosen software/computer services, give you access to an easy workflow and communication experience in your office.
Popular Jabra Wireless Headsets:
Jabra Speakerphones
Along with the best wireless headsets, Jabra also produces magnificent speakerphones with their Speak speakerphone series. Headsets Direct carries the following models:
One of these speakerphone models will be perfect for your office and online conference calls!
Jabra PanaCast Video Conferencing Equipment
With three built-in cameras, the Jabra Panacast offers panoramic 4K video, so everyone present in the video call can be seen.
Setup is easy plug-and-play and works with all leading video and conferencing platforms.
PanaCast is also certified for use with Zoom and Microsoft Teams.
Superior conference calls are here with PanaCast. And with Jabra's newly announced Panacast 50 and Panacast 20, there are solutions for every video problem!
The Panacast 50 is Jabra's first new-normal-ready intelligent video bar. With astounding sound, picture-perfect 180-degree field-of-view panoramic 4K, and on-device (not on server or cloud) AI. The Panacast 50 features eight professional-grade microphones and precision voice detection.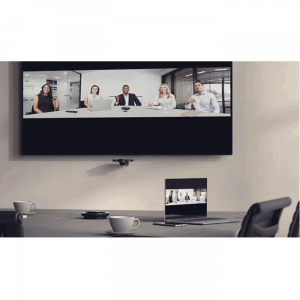 Jabra added an array of four powerful speakers to fill the room with premium, high-definition sound. The Panacast 50 features full duplex technology, so everyone can contribute to the conversation and be heard in real-time.
With AI technology like Safety Capacity and Room Insights, the Panacast 50 ensures safety guidelines are being followed and meeting data captured. The device also feeds two video streams simultaneously. One video stream can focus on the participants, and the other can focus on a whiteboard or another chosen device in the room.
With new whiteboard streaming technology, the Panacast 50 allows you to live stream your whiteboard content so everyone can see it, even if they're not in the room.
The Jabra Panacast 50 is also UC-optimized to plug-and-play, so you can start a meeting in less than a minute and can be wall mounted, screen mounted, or used with a table stand.
The Panacast 20 is a high-resolution personal camera featuring a 4K Ultra HD sensor with HDR support, enabled with Intelligent Zoom so that you are always centered in the frame and features exceptional automatic lighting correction.
The Panacast 20 also can have a second video stream, allowing picture-in-picture video. A built-in lens cover maintains privacy as quickly and easily as you like.
Popular Jabra Video Conferencing Products:
Jabra Accessories
Headsets Direct also carries an extensive list of Jabra accessories for your office and Jabra products that includes:
Jabra Link USB adapters and cables

AC Attenuation cords

EHS adapters

Supervisor cords

Direct cables and more!
Jabra's Ascent From Small Town Business To European Powerhouse Corporation
Jabra has an interesting history to account for!
Jabra sprang from the genius of American inventor Elwood Norris, an innovator in the electronic and audio field since the 1960s. He has been a pioneer in flash memory technology. His Transcutaneous Doppler system, a sonar device that "read" movements under the skin and inside of a body, which he developed in the 1960s, was the precursor to what would become modern ultrasound and sonogram technology.
Currently, the Pentagon and private shipping companies employ Norris' LRAD-Long Range Acoustic Device, which transmits unpleasant and loud sounds to deter pirate and terrorist attacks at sea. 
Many unique ideas and innovative products have come from the mind of this man, and Jabra headset technology is one of them. Jabra the company formed in the 1980s after NASA asked Norris for help with the in-helmet microphones of astronauts.
The microphones they were using in the helmets just weren't staying put. The astronauts needed something different, and Norris provided just that. Norris created a hands-free speaker/microphone device that was used in/on the ear, based on the idea of the sound moving right through the bones inside the astronauts' heads.
NASA loved it, and Jabra was formed soon after to develop the same type of audio technology for business and personal use. That high-tech technology made Jabra a genuinely world-class leader in the headphone and earphone industry.
GN Group bought Jabra and its patents in 2000. GN Group is a Danish electronic and audio company with its own illustrious and important history. It laid the first telegraph connections from Europe to China, making communications between these continents happen in a matter of minutes instead of weeks. GN Group is also known for innovations in telephone communications and hearing aid technology. Their acquisition of Jabra has led to even more groundbreaking innovations in the wireless world, as GN Netcom was the first company to receive Bluetooth certification for their headsets.
Jabra is part of the GN Group, and we are absolutely delighted to offer their phenomenal Jabra headsets and other Jabra communication products to our customers!
Info & FAQ About Jabra Headsets
Headsets Direct is the go-to source for the best Jabra headsets. Read the following questions to learn more, and be sure to contact us for additional information.
It's easy to set up any pair of Jabra headsets. For instance, to power on some models, you simply rotate the two headphones into the usable position, and you'll see the indicator light turn green, indicating the headset is on.
Jabra corded headsets offer plug-and-play simplicity, making them easy to use. Jabra wireless headsets are equally simple —just follow the pairing directions for your phone.
Each Jabra headset has slightly different methods of resetting. For example, to reset certain models, you need to make sure the headset is powered on. When you're not on a call, simultaneously press and hold the volume up button and the multi-function button on the right earcup for five seconds until the LED light turns purple and you hear an announcement in the headphones.
Dust and dirt are often the culprits when Jabra corded headsets don't work. Clean the jack using a cotton swab dipped in alcohol or a can of compressed air.
The best place to buy Jabra headsets is from a trusted, authorized dealer, like Headsets Direct. 
The Best Jabra Headsets Available From Headsets Direct
Jabra is one of the leading companies to design and produce the very best in wireless headsets, speakerphones, and other audio and video equipment with uncompromising quality. You won't find this at your local mall or smartphone shop. Rather, you can get this technology from companies like Headsets Direct, which is pleased and proud to be an authorized dealer for the Jabra company and their finest audio and video products! Jabra headsets with a microphone are our specialty. Compare Jabra headsets, and experience for yourself the difference they make.
Shop Jabra Headsets
Articles Related to Wireless Headsets
As your go-to Jabra headsets supplier, Headsets Direct has a wealth of knowledge to share with you. We regularly post articles to help educate and inform our site visitors. Review the articles below to learn more about Jabra business headsets.