911 Emergency Console PTT Amplifier – Poly 60825-315 or HP 8K7T8AA#AC3
Poly (formerly Plantronics) SHS1890-15 PTT amplifier part # Poly 60825-315 or HP 8K7T8AA#AC3 with carbon type microphone amplifier, PJ-7 connector, and selectable switch operation (momentary or locking modes).
Compatible with H-Series headsets.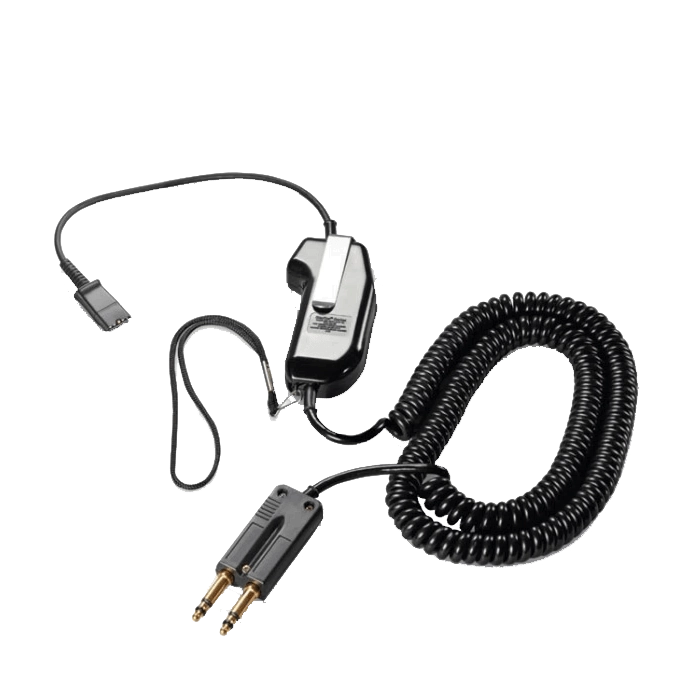 The Poly SHS1890-15 is a 2-prong, 6-wire, pistol grip amp, with a 15 foot cord. Equipped with a push-to-talk button, it can be adjusted with a screwdriver to be either lockable or non-lockable. When the button is depressed or locked in the ON position, the microphone is turned on and will transmit your voice.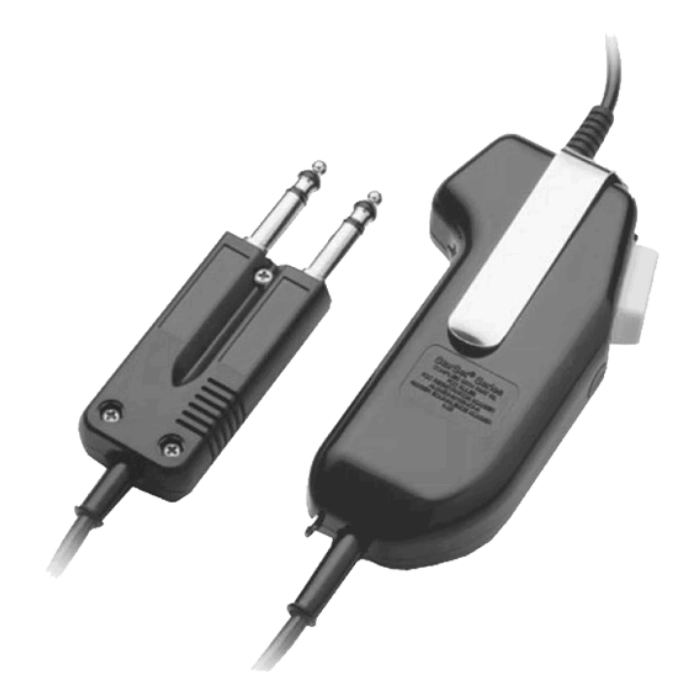 Simply plug into the appropriate jack in your station or jackset. The Poly SHS1890-15 PTT amplifier is universal and positioned so that either side is visible.
Lockable position: Note that the selector slot is aligned vertically. You can press the push-to-talk button momentarily or keep it locked in the ON position by first depressing then sliding the button until it locks.
Non-Lockable position: Turn the selector horizontally. When you wish to speak, you can depress the push- to-talk button momentarily.
---
SHS1890-15 PTT Features
911 Emergency Console Amplifier
15 foot cord length
6-wire configuration
PJ7 Connector (2-prong)
Quick Disconnect for H-Series Headsets
2-year warranty
Poly SKU: 60825-315
HP SKU: 8K7T8AA#AC3