Poly EncorePro 320-QD Binaural Wired Headset – Poly 214573-01 or HP 77T26AA

Poly EncorePro 320-QD headset part # Poly 214573-01 or HP 77T26AA gives your business a great first impression for customer support. Give teams everything they need to shine, in a headset that hits the sweet spot between quality and affordability. The EncorePro 320-QD cored office headset offers all-day comfort with total reliability.
Acoustic protection and voice optimization. Noise cancelling so customers hear clearly and exceptional value. Good for workers, callers and your bottom line. Make the most of every call – and your investment.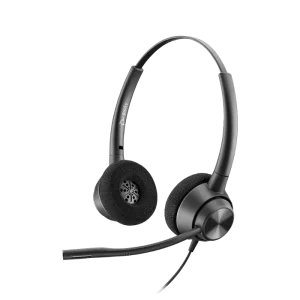 Get Top Quality Audio
Give your teams and customers the outstanding audio you expect from Poly, with a flexible noise cancelling microphone to tune out background buzz and chatty neighbors.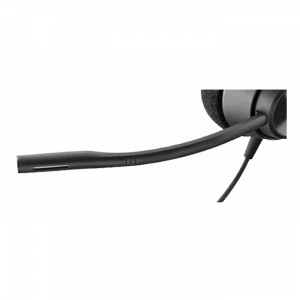 Make Conversations Clear
With the Poly EncorePro 320-QD headset, better understanding leads to better outcomes, and happier customers. That's why we use voice-optimized frequency response to make conversations clearer – and more accurate.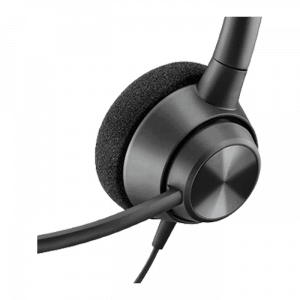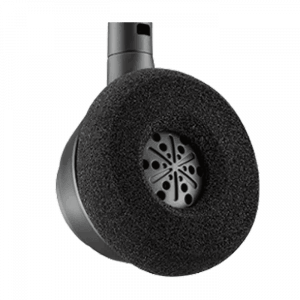 Empower Your Workers
Your call teams work hard. Give them what they need to perform at their best. The EncorePro 320-QD headset includes smart features, total reliability and proven durability with Quick Disconnect (QD) tested for over 30,000 cycles.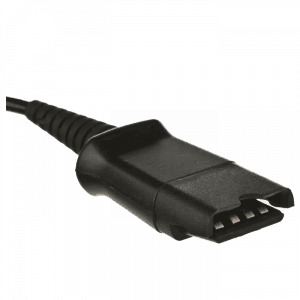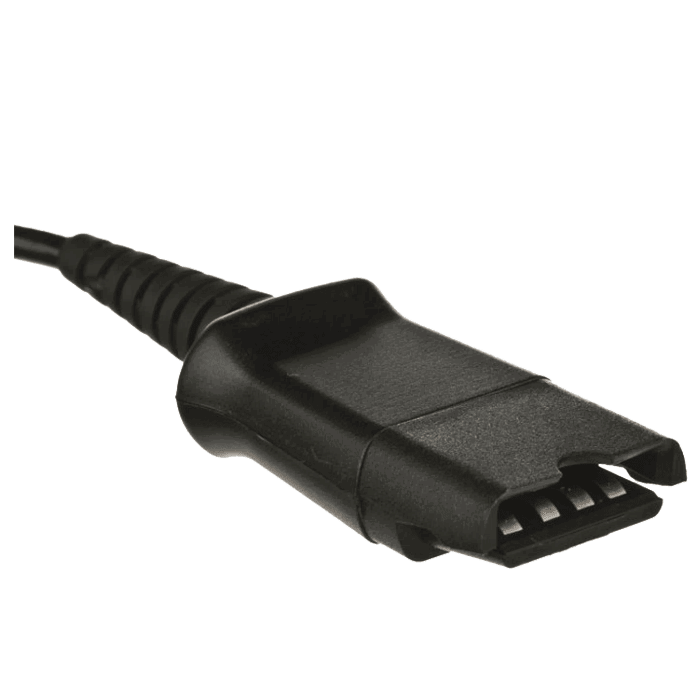 ---
Headset Built For Compatibility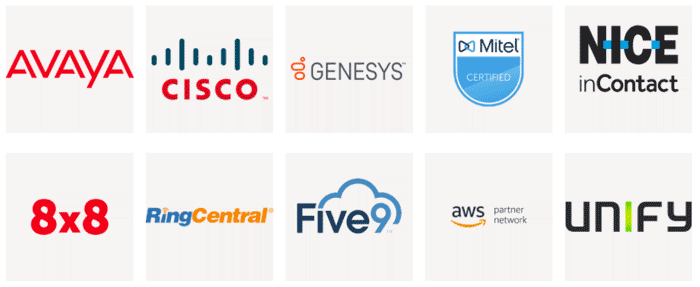 ---
Poly EncorePro 320-QD Headset

Features:
Flexible microphone boom
SoundGuard acoustic limiting technology
Quick Disconnect
Soft, replaceable ear cushions and lightweight design
Voice-optimized frequency response
Fold flat earpieces
2-Year Warranty
Model: EP320 & EncorePro 300 Series
POLY

SKU: 214573-01
UPC: 0017229169074

HP

SKU: 77T26AA
UPC: 197029593047
---
Headset Specifications:
SLR: +10 ±4 dB
Frequency Response: 200Hz to 6.8kHz
Microphone: 4 mm unidirectional noise cancelling microphone
RLR: 0dB ± 4 dB
Frequency Response (Dynamically Switches): 200Hz to 6.8kHz telecom mode; 50Hz to 8kHz multimedia mode
Maximum Acoustic Output: <118 dBSPL A-weighted
Driver Diameter: 28 mm
Driver Impedance (OHM): 32 Ohm
EncorePro 320-QD Ear Cushion Material: User replaceable foam on fold flat receivers