When you think of headsets, I'll bet Plantronics is one of the first manufacturers that come to mind. There is a good reason for that. Plantronics has proven time and time again to design reliable, durable, tried, and true headsets for over half a century. This is true for their original corded headset and it is true of their Bluetooth offering as well. We want to share with you the Best Plantronics Bluetooth Headsets of 2020. You will be pleased and impressed with the feature-packed choices these Bluetooth headsets bring to you.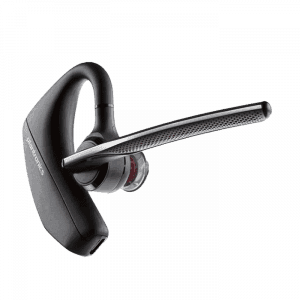 Before I share our list of the best Plantronics Bluetooth Headsets of 2020, I wanted to take a second to go over what Bluetooth Technology is. 
Bluetooth Technology has been around 25 years now and has forever changed how businesses and personal users are able to communicate. It uses short-range radio waves to send and receive information on a 2.4 GHz frequency. The range is usually 33 ft up to 100 plus ft.  You can use it with Bluetooth capable headsets, smartphones, laptops, and other Bluetooth compatible devices.  
One of the many reasons so many businesses have turned to non-gaming Bluetooth Headsets is the flexibility it offers the user.
Do a lot of traveling? Bluetooth was made for you! There is a Bluetooth headset perfect for your travel needs, home, or office.  Storage is a breeze as well. They have charging cases or charging stands to keep them charged and ready to get to work when you need them. With Plantronics Bluetooth devices, you have choices! You can get them in binaural styles for you to completely focus on your call. Monaural keeps your headset secure with a single cushion headband allowing you to hear your call while also connected to your surroundings. They also have Bluetooth headsets that come with multiple wearing styles, called convertible, so you can change up your style.
Here is our list of Best Plantronics Bluetooth Headsets of 2020
POLY VOYAGER 4245 CD OFFICE CONVERTIBLE BLUETOOTH HEADSET
This headset packs quite a punch! The features it offers are usually found in headsets that are priced much higher. The Voyager 4245 CD Office headset is going to take care of all your communication needs, including versions for Microsoft Teams.  We are excited about it!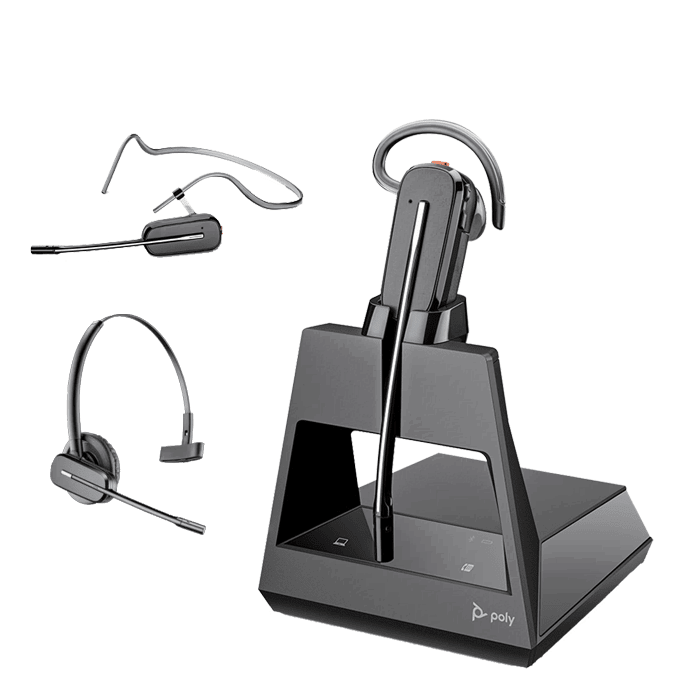 PLANTRONICS VOYAGER FOCUS UC HEADSET
 The Focus UC Bluetooth headset is the communication tool that is going to make each call a stellar experience. Use this headset with your mobile phone and PC (choose from USB-A or USB-C connection)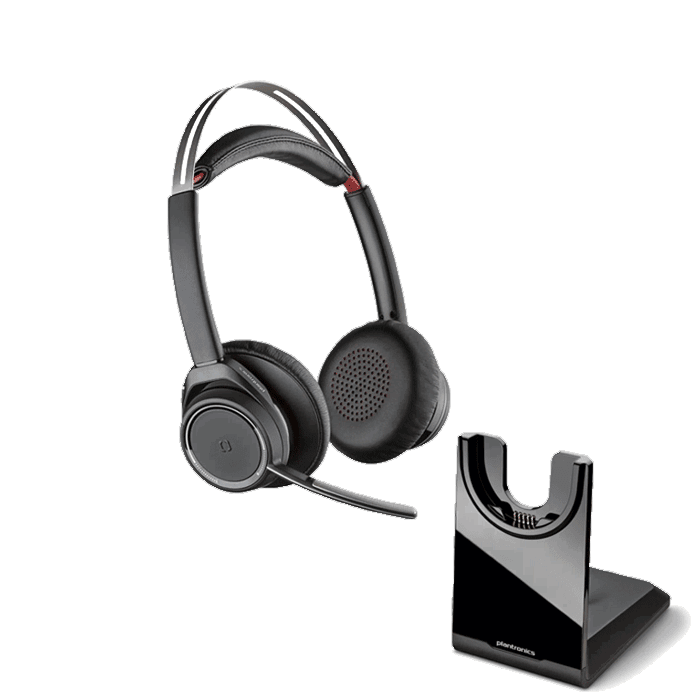 VOYAGER 5200 CD OFFICE BLUETOOTH HEADSET
Do not let the size of this headset fool you. The Voyager 5200 CD Plantronics wireless headset is packed with features that will get you comfortably through your day. Use it with your desk phone, mobile phone, and PC (choose USB-A, USB-C, and certified Microsoft Teams versions)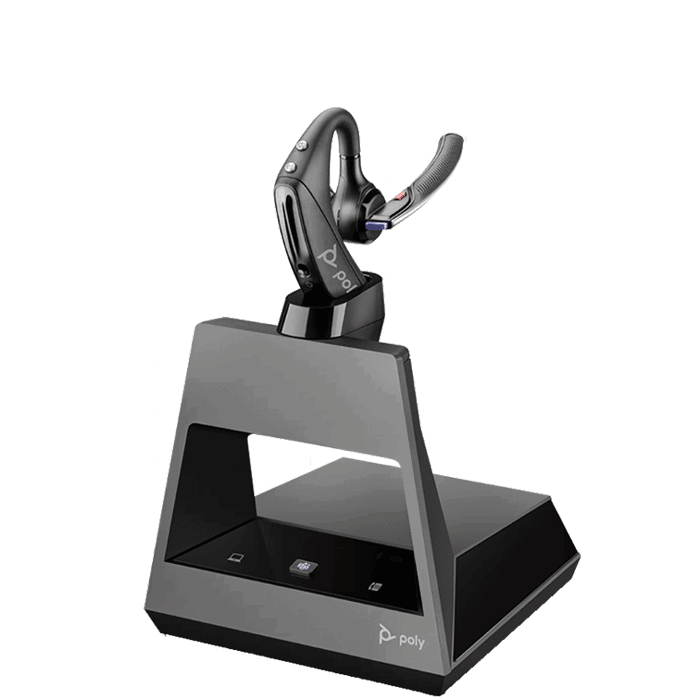 VOYAGER 4210 CD OFFICE HEADSET AND 4220 CD OFFICE HEADSET
This family of Bluetooth headsets will connect you to desk phone, mobile and PC (choose USB-A, USB-C, and Microsoft Teams versions).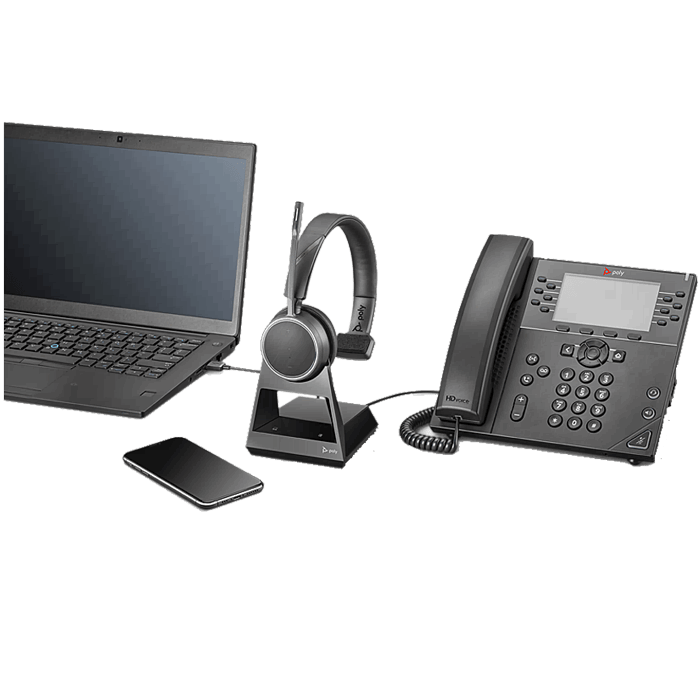 VOYAGER 8200 UC BLUETOOTH HEADSET 
When you really want to seal out the world, THIS is the Bluetooth Headset for you! The Plantronics Voyager 8200 has the latest technology and comes with features that will keep you focused and on point throughout your day, whether you are in an office environment or your favorite noisy cafe. Connect to your PC and Mobile phone and enjoy the experience!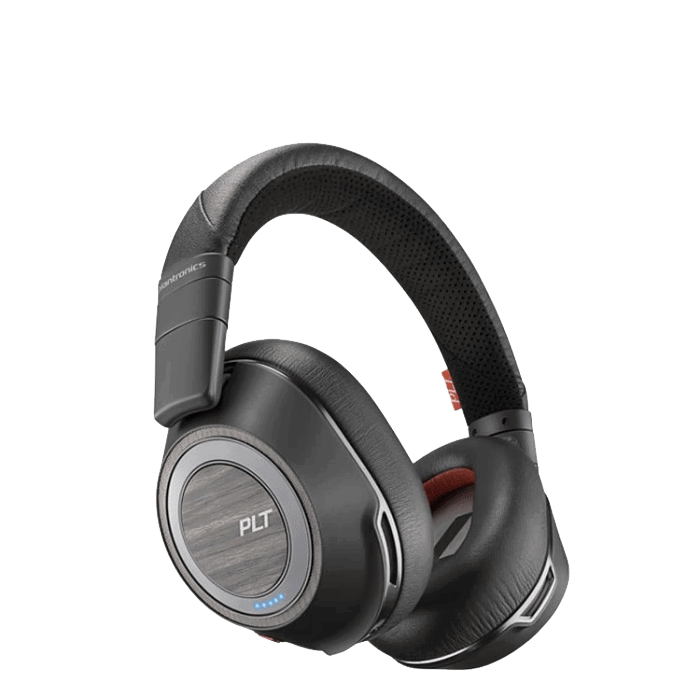 There are other non-gaming Bluetooth headsets out there, but the ones on this list will perform beautifully and are truly the Best Plantronics Bluetooth Headsets of 2020.  
We will be happy to assist you in picking out the model best suited for your needs. Please give us a call at 1-800-914-7996. Our staff is knowledgeable and ready to help.