The best businesses are built on strong communication between top management, employees, and customers. A confident business communicator is relaxed and focused. Plantronics cordless headsets offer both comfortability and great audio quality.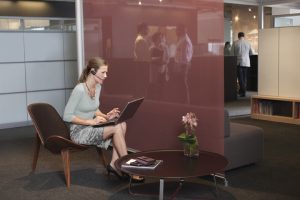 Plantronics Cordless Headsets for Business Owners
Business owners recognize how dependent we are on cell phones. If a business owner doesn't have his/her cell phone with them, the day probably won't be as successful as had been hoped. True business people must be able to reach people and be reachable at all times.
Too often, business owners try to do everything themselves and don't use the help available to them. A busy day requires a hands-free situation, so everything on the to-do list can be accomplished. Stop trying to lean your head to the side and sandwich your phone between your head and shoulders and get a Plantronics cordless headset to keep your hands free to do every billion other items that a business owner needs to do.
Plantronics Cordless Headsets for Customer Service Representatives
Call centers, dispatchers, business representatives, sales reps, all of these positions would show a giant return on investment (ROI) if they were using a cordless headset. To be able to sit comfortably at a desk or computer, telecommunicate with customers, and still be able to use both hands is important. The best tech support workers are those that type fast and can explain technical things to a nontechnical person clearly. Stop putting your customers on hold while you "run and get something", "look something up", or anything else that requires you to move away from your desk. With a new Plantronics cordless headset, customer satisfaction will increase with employee productivity.
Plantronics Cordless Headsets for Direct Sales
Many people are looking into the possibilities of making money from home, starting their own business, or partaking in an already established direct sales firm. Companies like Avon, Shaklee, Arbonne, Scentsy, (the list goes on for a while) have representatives that are often also busy with other aspects of their lives. These reps are using direct sales to make money for themselves and never miss out on an opportunity to pitch a product. With a cordless headset a direct sales representative can continue to drive around town, work in the house, and take care of a family all while still communicating with current and potential customers.
A cordless headset is not just an in-office product. The beauty of a cordless headset is that it can go anywhere and will improve your productivity ability.