Jabra Engage 65 Mono Wireless Professional Headset
The Jabra Engage 65 mono is an entirely new class of DECT wireless professional headsets engineered to boost customer satisfaction.
Industry-leading professional wireless performance. Better customer connections. Provides superior wireless headset connectivity to a range of up to 150m/490ft. Enables up to 3x more users to operate in the same office space – with no loss in connection quality.

Crystal-clear calls. Enhance the customer experience. 

Advanced noise-cancelling microphone and enhanced speakers deliver crystal-clear calls even in noisy offices. Meets Skype for Business Open Office requirements.

More talk time, less interruption. Increase productivity. 

Up to 13 hours talk time and a busylight that acts as a do-not-disturb sign for colleagues.

Increase availability for calls. 

Connect to up to two devices simultaneously. Can connect to 1 USB device (softphone or desk phone) and 1 analog phone.

Rich call analytics. 

Drive customer satisfaction with data driven decisions.
Enhance Customer Experience – Crystal-Clear calls
The Jabra Engage 65 mono wireless headset provides advance noise-cancelling microphone and enhanced speakers deliver crystal-clear calls even in noisy offices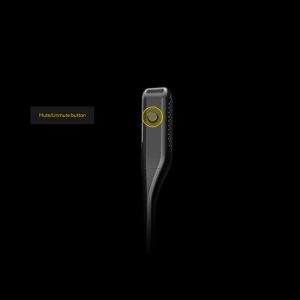 Constant sound levels throughout the day
Keep the sound level at a comfortable and consistent level throughout the day by simply setting the volume on your headset to your preferred level. Every call will be initiated at the desired sound level for all day comfort.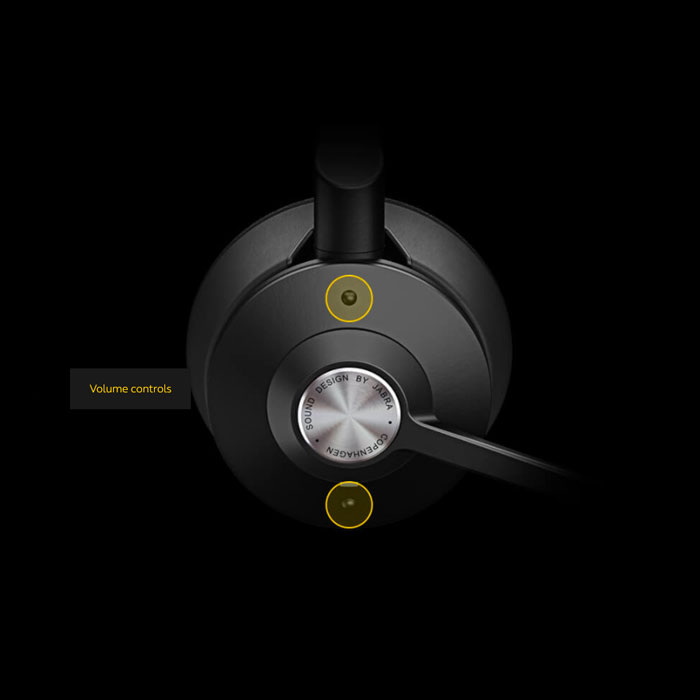 Take security to the next level – DECT Security Level C
Unique pairing security through Jabra-patented technology. The authentication between the headset and base is established with 128-bit level technology compared to the standard 64-bit. The wireless connection is secured using 256-bit AES encryption – giving a line of defense that goes beyond that of DECT Security Level C.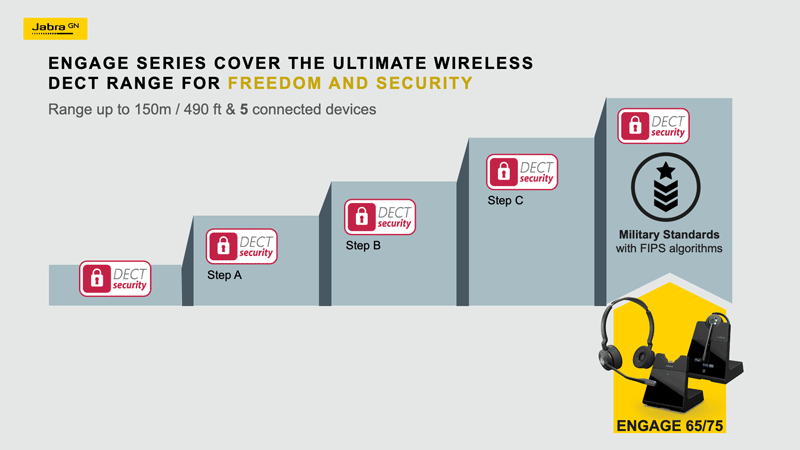 Increase Productivity – Less Interruptions
The busylight acts as a do-not-disturb sign for colleagues on both the ear cushion and the microphone.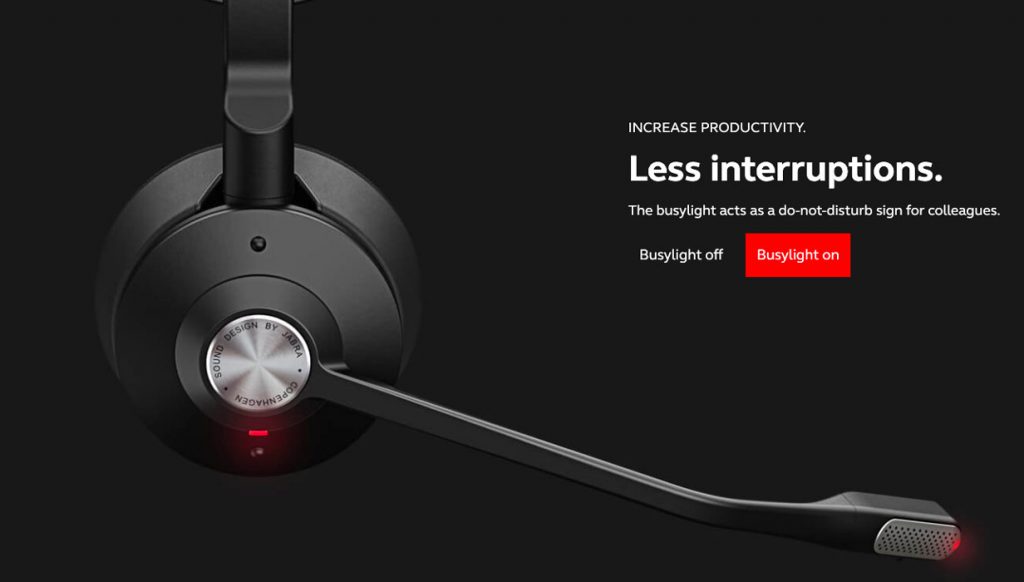 All day battery life – 40% in 30 minutes
Up to 13 hours' talk time. When you do need to charge, the fast charge feature powers the headset to 40% in just 30 minutes and gets a full charge after only 90 minutes.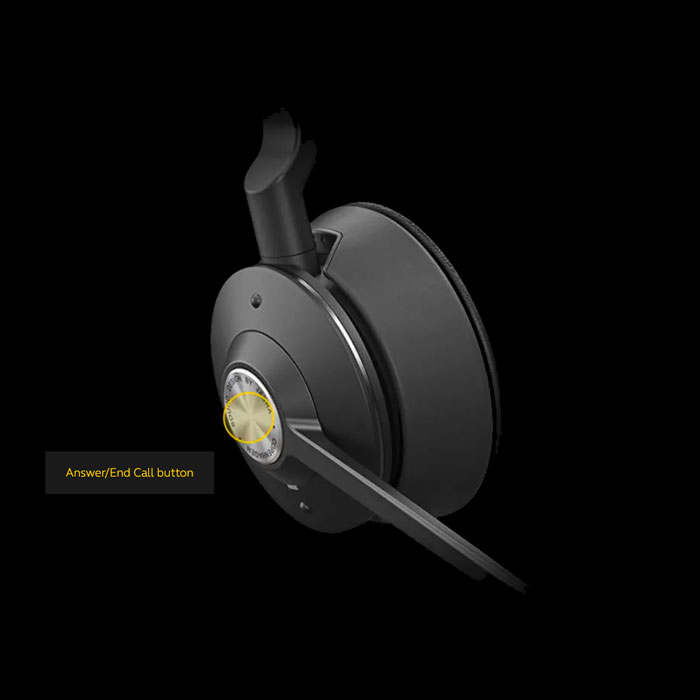 ---
Jabra Engage 65 Mono Wireless Headset Benefits:
Being mobile will improve your efficiency on every call
While talking; walk to files, reference books, co-workers, copier, etc.
Freeing your hands for typing and writing increases productivity
13 hours of talk time gets you through the busiest of work days
Reduce interruptions with integrated busy light
Superior audio quality helps in never asking to repeat information
490 feet of distance gives you mobility throughout your office
Connect up to 2 devices with one headset for increased call availability
DECT technology for better audio and eliminates Wi-Fi interference
Up to 80 users can be connected in one space without any loss of quality

---
Engage 65 Frequently Asked Questions:
How many can I have in one office?
You can have approximately 80 units in one area without performance issues.  As you exceed 80 units, your roaming distance will diminish with the more units you add.  Since every office is different in spacing, density and active units, the number varies per location.
Technology scares me.  How complicated is setup and daily usage?
With Jabra's voice-guided set up instructions will help you set up your headset with your device. The micro-USB charger in the base makes docking your headset easy and ensures proper charging.
How long does the battery last?
Depending on usage, there is up to 13 hours of talk time as well as optional fast charging delivering a 40% charge in only 30 minutes.
How do I get my headset to answer a call when I'm away from my desk?
Order the Jabra GN1000 Handset Lifter or a compatible Electronic Hook Switch Link cable (EHS) for remote answer and hang-up capabilities. 
---
Jabra Engage 65 Mono Wireless Headset System:
Over-the-Head wearing style with speaker covering one ear
Up to 490 feet of range to roam your office and improve productivity
Speaker volume & mute controls at your fingertips allow adjustments remotely
Voice-dedicated DECT technology eliminates Wi-Fi interference
Connect to deskphone & softphone
Conference up to three additional headsets to have co-workers join calls quickly and easily
Noise-canceling microphone reduces background noise to your caller
Engage 65 mono headset provides 13 hours of continuous talk time
Compatible with most deskphones
Optional GN1000 Handset Lifter or Link cable allows for remote answer
---
What Comes In The Jabra Engage 65 Mono Box:
Charging base
USB cable (Jabra USB-A to Micro-USB Cable – 14201-26)
A/C power cord
Desk phone cable
Quick Start Guide
---
Technical Specifications:
Audio:
Speaker frequency range: 40Hz -16kHz
Microphone frequency range: 100Hz – 10kHz
Speaker bandwidth – Music mode: 40Hz – 16kHz
Fit & Comfort:
Head band, Neck band as accessory (Mono)
Ease of Use:
Intuitive audio control: Answer/end call – reject call – volume control
Voice / Mute: Yes
Busy Light: Integrated red light on the microphone tip and the headset, activated when on a call or manually by the user when busy, to act as a "do not disturb" signal
Battery:
Talk time: Up to 13 hours
Charging time: 30 min for 40% charge  90 min for 100% charge
Connectivity:
Connectivity: Office phone & softphone (PC)
A: Most digital phones
B: Cisco
G: Older carbon phones
Connection (mini jack, USB, etc): Micro USB, RJ-9 for handset, RJ-9 for desk phone audio, RJ-45 for AUX
DECT device: Yes
NFC: No
Bluetooth device: No
Bluetooth® version: 5.0
Operating range (up to): Up to 150m/490ft
Headset bandwidth: Narrowband and wideband.  Optimized for music (when not in call)
Jabra Engage 65 Mono General Info:
Model Number:

Jabra WHB0505HS | WHB051HS (Headsets)
Jabra WHB0505BS | WHB051BS (Base stations)

SKU: 

9553-553-125

Box content: Headset, base, power supply, USB cable, desk phone cable, documentation, Quick start guide
Main unit dimensions (W x D x H): Base: 93 x 90 x 106mm   Headset: 147 x 32 x 169mm (Mono)
Headset weight: 56 grams (Mono)
Security: DECT Security Step C & using FIPS approved algorithms for key generation, payload encryption and authentication
Warranty: North America: 1 year limited warranty
Jabra Direct: Yes