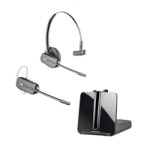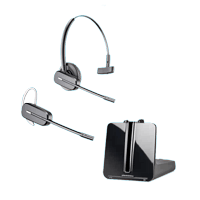 1) CS540 – The CS540 is the latest and greatest wireless headset in the CS Series.  It has the convertible-style headset so you can choose how you want to wear it, behind the ear or over the head.  It is the lightest wireless headset on the market weighing only 21 grams.  You also have the option of replacing the headset and battery, if need be, versus some models that do not have that option, which makes this a great all around headset.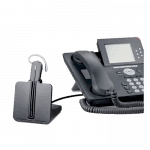 2) CS540/HL10 – The CS540 as mentioned above works great with the HL10 Handset Lifter.  The function of the HL10 is to automatically lift your handset for you, as well as hang up your call remotely.  Pair this with the CS540, and you will be amazed how much work you can get done in a day!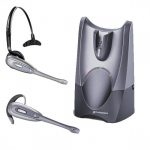 3) CS50 – Plantronics CS50 wireless headset system is considered to be a "work horse" headset.  The CS50 takes care of business so you can do all that needs to be done in your day.  You can roam up to 300 feet, the headset has two different wearing styles, and you can replace the battery and headset without buying a whole new unit.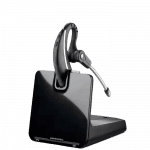 4) CS530 – The Plantronics CS530 offers a sleek design with magnetic docking, and you can choose between narrow or wideband audio quality.  SoundGuard technology ensures listening comfort and acoustic limiting for protection against audio spikes.  As well as many of the other CS Series headsets, it supports multiple phone lines and additional headsets.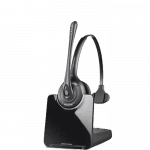 5) CS510 – The CS510 Wireless Headset offers up to nine hours of talk time, and you can comfortably wear it over the head with only one ear covered, so you can hear those around you when needed.  Combine that with the noise-canceling microphone, and many other features it provides, and you will be so glad you have it on!
---
If you're deciding between models, it never hurts to see what the best 5 wireless headsets from Plantronics are, because chances are other customers have purchased headsets and found what they liked and continue to purchase them. With the models listed above, they're all top of the line business grade/professional grade wireless headsets made by Plantronics that are durable, comfortable and built to last. Choosing any will increase your productivity by allowing you to roam your office while continuing to talk on the phone. Once you try a wireless headset, you will find it hard to be without.