Productivity, Unplugged – Poly 88909-01 or HP 7E2K0AA#ABA
For even the most dense environments, help everyone be more productive with the Poly (formerly Plantronics) CS545-XD wireless headset part # Poly 88909-01 or HP 7E2K0AA#ABA for desk phones. Get convenient company-wide deployment and desk phone compatibility.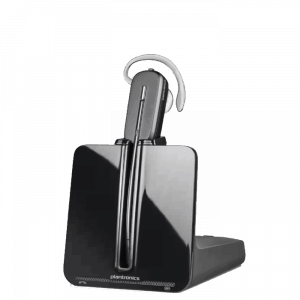 ---
Poly CS545-XD Wireless Headset Gives Everyone More Freedom To Move
Everyone in the office could use more flexibility. Let them roam confidently 350 ft from the CS545-XD headset base with unlimited talk time option. They'll be able to collaborate simply, since teams can conference up to four headsets on a single base.
---
Effortless Deployment
Set the scene for convenient company-wide deployment and keeping everyone comfortable. The Poly CS545-XD headset offers a stylish, over-the-head or over-the-ear options make it possible. Everyone can have a headset thanks to improved density wireless technology.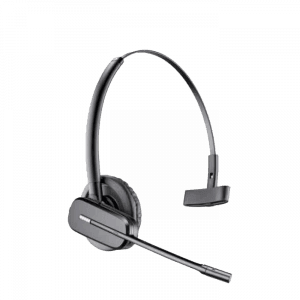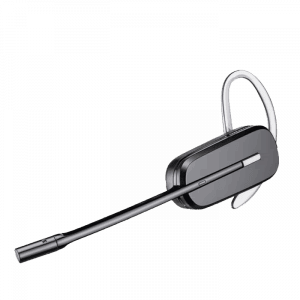 ---
Unlimited Talk Time
Even your most active talkers can talk all day without having to worry about battery levels. With a spare battery and the ability to swap them mid-call—battery anxiety is a thing of the past.

---
Poly CS545-XD Wireless Headset Specifications
General Info
Headset weight: 21g
Warranty: 1 year
Model # CS545-XD
Base reads: C054-XD
POLY
SKU: 88909-01
UPC: 017229138513
HP
SKU: 7E2K0AA#ABA
UPC: 197192156278
Connects to
CS545-XD Headset Is Ideal For
Enterprise office environments with a large concentration of desk-centric workers looking for a simple-to-set-up, simple-to-use wireless offering
Talk Time
Wireless Frequency
CS545-XD Roam Distance
Audio Performance
Narrowband or wideband: up to 6,800 Hz
Hearing Protection
SoundGuard

Protects against sound levels above 118 dBA
Easy Set Up
Only Available From Headsets Direct
**Includes a spare battery and charging cable for unlimited talk time
---
What Comes In Poly CS545-XD Wireless Box:
---
What The Poly CS545-XD Lights Indicate:
| | | |
| --- | --- | --- |
| CS545-XD Base: | Bottom-Left | = Solid GREEN when in use |
| | | = Solid RED when microphone is muted |
| | | |
| | Bottom-Middle | = Solid WHITE when power connected |
| | | |
| | Bottom-Right | = Solid GREEN indicates headset is fully charged |
| | | = Flashing GREEN indicates headset is properly docked and charging |
| | | |
| CS545-XD Headset: | | = Flashes GREEN when in use |