Poly Busy Light (Straight Plug) – Poly 80287-01 or HP 85R52AA
The Poly Busy Light, On Line Indicator or OLI (Straight Plug) part # Poly 80287-01 or HP 85R52AA helps others to know when you are on a call. The light flashes while on an active call.
This busy light has a straight plug and is only compatible with Savi and CS500 series wireless headsets and the HL10 handset lifter.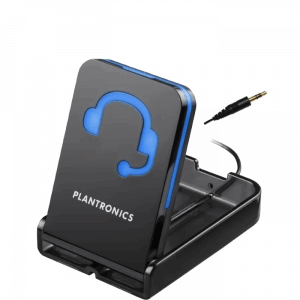 For old and new Plantronics wireless headsets and lifters, you can use the universal busy light, part # 65116-02 with a 90 degree plug.
---
Busy Light Features
Placement
Desktop
Top of your computer monitor
Wall
Attached to the headset holder
---
Headset Compatibility
Savi Series
WO100, WO200, WO300, WO350
W710, W720, W730, W740
CS500 Series
CS510, CS520, CS530, CS540
CS545-XD
HL10 lifter
Will Not Plug Into:
CS50, CS55
CS70N
CS351N, CS361N
---
Poly Busy Light (Straight Plug) Product Details
9-foot cable
Poly SKU: 80287-01
HP SKU: 85R52AA
Comes: 1 busy light per package