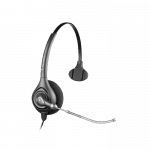 1) HW251– A great, dependable single-ear headset for a quiet environment at the office or at home.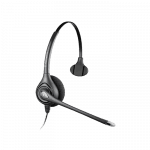 2) HW251N – Our best selling noise-canceling headset for that loud environment.  This headset will block out about 75% of your background noise.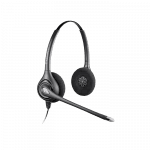 3) HW261N – A binaural (dual ear) noise-canceling headset that helps you stay totally focused all day long.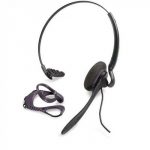 4) H141N– A noise-canceling headset that offers two wearing styles; you can choose to wear it over your head with a headband or over your ear with an earloop.

5) M175C – A noise-canceling headset for your cordless/mobile phone with a 2.5mm connection.  The M175C includes inline volume and mute controls.
---
If you're deciding between corded models of headsets, it never hurts to see what the best 5 corded headsets from Plantronics are, because chances are other customers have purchased corded headsets and found what they liked and continue to purchase them. With the models listed above, they're all top of the line business grade/professional grade corded headsets made by Plantronics that are durable, comfortable and built to last. Choosing any will increase your productivity by allowing you to be hands free while talking on the phone. Once you try a corded headset, you will find it hard to be without.