Poly APD-80 EHS Cable (Grandstream/NEC) – Poly 87327-01 or HP 85Q58AA
The Poly (formerly Plantronics) APD-80 Electronic Hook Switch (EHS) cable part # Poly 87327-01 or HP 85Q58AA communicates electronically with your desk phone giving your wireless headset call control. The APD-80 EHS allows ring alerts to sound in your headset as well as answer and end calls remotely.
This cable eliminates the need for a HL10 handset lifter. This cable works with Grandstream and NEC desk phones and may work with additional manufacturers.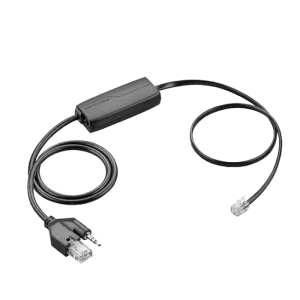 Poly has several EHS adapters, each being unique to a specific telephone and wireless product.
We strongly suggest confirming compatibility with us before purchasing.
TECH TIP: APD-80 EHS Compatibility/Installation Guide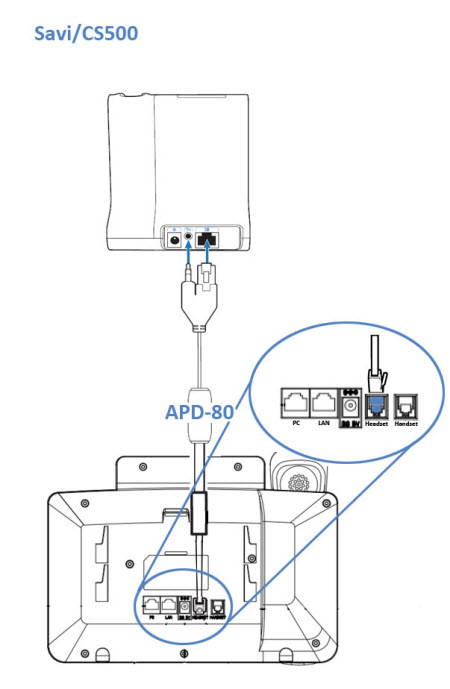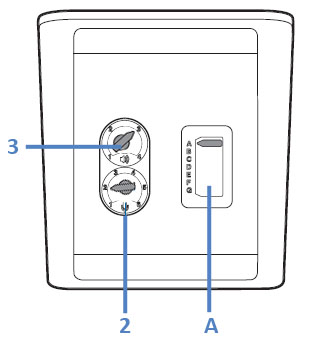 ---
Poly APD-80 Compatibility:
Headset Compatibility
CS500 Series

Current: CS540, and all -XD variants
Discontinued: CS510, CS520, CS530

Savi Series

Current: 7210, 7220, 7310, 7320, 8210, 8220, 8245, and all -M variants
Discontinued: W710, W720, W730, W730, W740, W745 and all -M variants

Voyager Series
Grandstream Phone Compatibility
GRP Models

GRP2612, 2612P, 2612W, 2613, 2614, 2615, 2616, 2624, 2634, 2670

GXP Models

GXP1610, GXP1615, GXP1620, GXP1625, GXP1628, GXP1630
GXP1760, GXP1780, GXP1782
GXP2124, GXP2130, GXP2130 v2, GXP2135, GXP2140, GXP2160, GXP2170
GXP2200

GXV Models
NEC Phone Compatibility
DT820, DT920
DTZ-12, DTZ-24, DTZ-32, DTZ-8LD
IT-6D
ITY-6D, ITY-8LDX
ITZ-12, ITZ-24, ITZ-32, ITZ-8LD
Below is a list of other phone manufacturers that work with the Poly APD-80 EHS Cable
Poly Phone Compatibility
Edge Models

B10, B20, B30
E100, E220
E300, E320, E350
E400, E450
E500, E550
ShoreTel Phone Compatibility
IP480, IP480G, IP485G
IP655
Allworx Phone Compatibility
Fanvil Phone Compatibility
Huawei Phone Compatibility
---
Programming Grandstream Phones For Headsets:
On occasion, you will need to program your phone in order to answer/hang-up remotely with the APD-80 EHS cable.  If you have audio but no call control, the following is needed:
Go to the Grandstream network setting site by typing the phone's IP address.
In settings -> preferences -> audio control and selecting "Plantronics EHS Headset" as opposed to the default "normal".
Reboot the phone.
---
Poly APD-80 Specifications
Model: APD-80 EHS Cable
Poly SKU: 87327-01
HP SKU: 85Q58AA
Warranty: 1 yr