Jabra Biz 2400 II QD Binaural Corded Headset
The new Jabra Biz 2400 II QD Duo headset delivers outstanding sound on both ends of the call. Weighing 40% lighter than competing headsets with soft leatherette headband and ear cushions, it offers superior audio quality, reliability, and comfort. This headset is built to last with a reinforced cord and 360 degree rotating boom arm.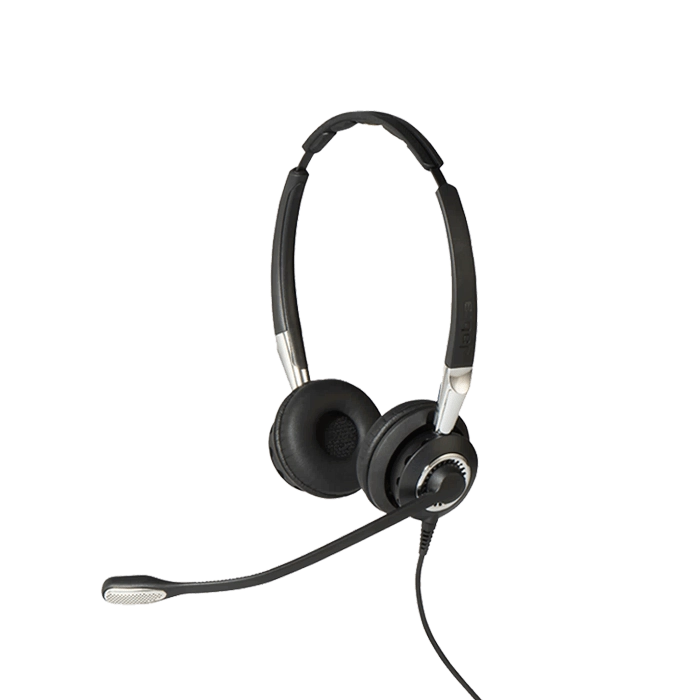 Better Conversations For A Better Experience:
The most important function of a contact center headset is eliminating background noise from the busy environment and letting the customer hear your voice clearly. The Biz 2400 II QD Duo has a superior noise-cancelling microphone that helps eliminate background noise to give a better customer experience.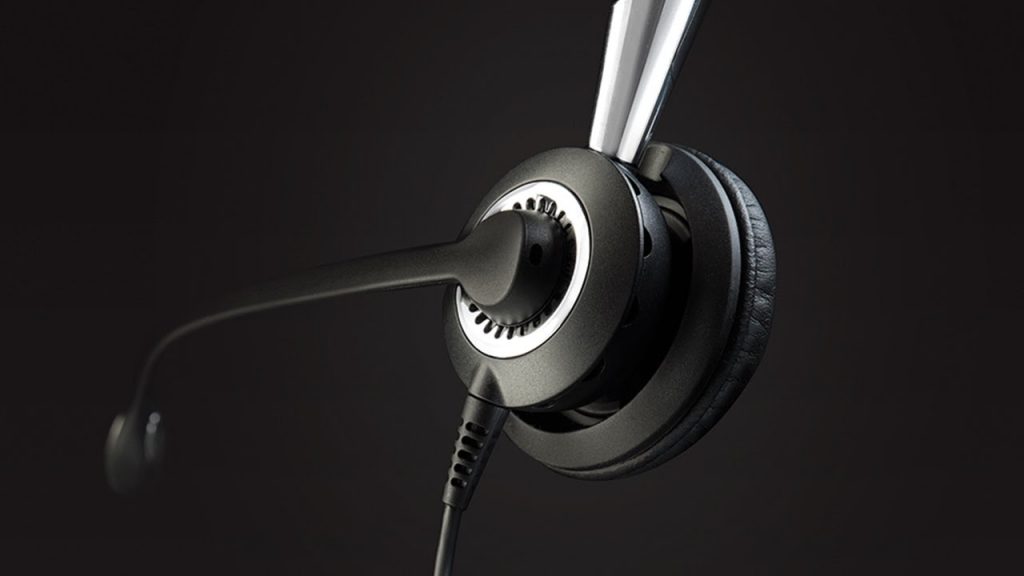 Better Sound for Crystal Clear Calls:
If you're in a busy environment, you need great sound to hear the voice of your customer. Additionally, when you're concentrating on work, you want that HIFI sound for music. The Jabra Biz 2400 II is great at both.
HD voice technology makes sure you clearly understand the other party
The speakers reduce ambient noise, so you can focus on the call
Specially designed "air shock" noise-cancelling mic filters out sharp breathing sounds and popping noises often heard in conversations.
Better Design to Last For Years:
Jabra Biz 2400 II QD Duo is built to last in a high-performing contact center, meaning fewer headset replacements and less downtime for you and your team and lower total cost of ownership.
Reinforced cord is built to withstand the contact center environment and is protected against office chair wheels, sharp objects and daily use
Boom arm can be rotated 360 degrees with zero risk of breaking. We call this FreeSpin™.
Better Comfort for All-Day Wear:
The Jabra Biz 2400 II has an extremely lightweight and unobtrusive design. This means lowered agent fatigue and more productive calls.
40% lighter than competing high-end headsets
Adjustable headband and microphone boom arm let you find the perfect fit
Control unit lets you change volume, mute your calls, and more
PeakStop™ technology removes sudden loud sounds or tones before they reach your ears: Any sound above 118db is filtered out.
Super-soft leatherette head-and-ear cushioning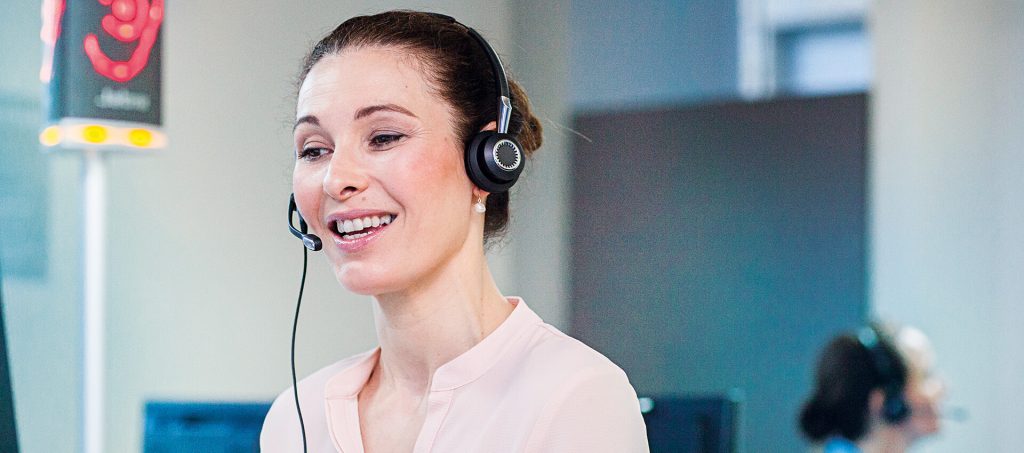 ---
General info for the Jabra Biz 2400 II QD Duo: 
Connectivity: Desk phone or PC with 

lower QD connection cable or adapter (Jabra Link 180, 230, 260, 260 MS, 

265 or Jabra Link 280)

Digital Signal Processing: No

Breath-resistant microphone: Yes

Noise cancelling microphone: Yes

Microphone (G-MOS, Tx, CC): 4.56

Speaker (wideband/up to khz): 

4.5/ 6.8

Hi-Fi sound (up to khz): No

Adjustable boom arm: 

360°

Microsoft Certification: 

Not Applicable

Flexible boom arm: Yes

USB-controller: No

Ear cushions: 

Large leatherette

Headband padding: Yes

Wearing styles: Headband Dual Speakers

Headset weight without cord: 70 grams

Cord length: 100 cm

Jabra Model Number: HSC021
SKU: 2409-820-205
UPC: 0706487015581
---
Jabra Biz 2400 II QD (Quick Disconnect) Series:
Corded Headsets:
The Biz Series offers a range of professional corded headsets with great sound, designed for call center agents, customer service advisors and others who listen and talk to customers for a living.
Crystal clear conversations:
Noisy workplaces can make calls a struggle for agents and customers. Biz Series headsets take noise out of the equation, helping you focus on the conversation. HD Voice technology and noise-cancelling microphones ensure crystal clear sound quality at both ends of the call for a more professional customer experience.
All day comfort:
Biz Series headsets are made for all day wear, with ergonomically designed frames, lightweight design and super soft foam or leatherette ear cushions. Headbands and microphone booms can be adjusted for comfort.
Tough design:
High-performing contact centers and other call-intensive environments need headsets that can survive countless hours of use. The Biz Series headsets are highly durable, with an adjustable boom-arm that can be rotated without the risk of breaking.
Easy to deploy and manage:
USB Biz Series headsets are optimized for use with all leading desk phone systems and Unified Communications platforms. Jabra Xpress enables you to easily configure all of your company's audio devices from one central point.
Extensive range:
Biz Series headsets are available in QD versions for your desk phone or USB versions for your computer, and in Mono and Duo versions.
---
Jabra Biz 2400 II QD Duo Headset:
Breath resistant microphone with noise cancelation
Best in class build quality
Reinforced cord and programmable buttons on USB version
40% lighter than competitors, soft pouch leatherette ear cushions, headphone padding and 360° flexible spin boom arm
Best in class quality and lightest in its class