A headset that's built to last
The Jabra Biz 2300 QD Mono is built to survive in a high-performing contact center, meaning less headset replacements and fewer downtime for you and your team and lower total cost of ownership.
The reinforced cord is built to withstand the contact center environment and is protected against office chair wheels, sharp objects and daily use. The boom arm can be rotated 360 degrees with zero risk of breaking. We call this FreeSpin™.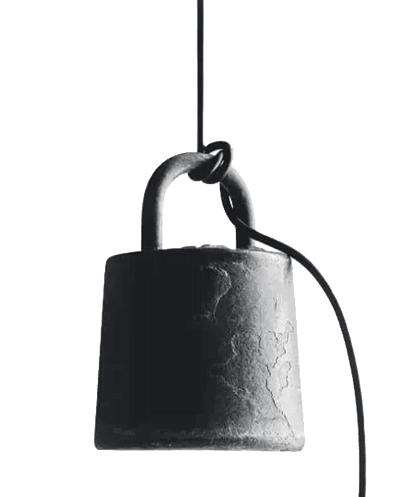 ---
All-day comfort for agents
Extremely lightweight and unobtrusive design means lowered agent fatigue and more productive calls. Weighing in at just 68 grams, it has an adjustable headband and microphone boom arm to allow you to find the perfect fit.
The control unit on the BIZ 2300 QD lets you change volume, mute your calls and more. With PeakStop™ technology, sudden loud sounds or tones are removed before they reach your ears. Any sound above 118db is filtered out.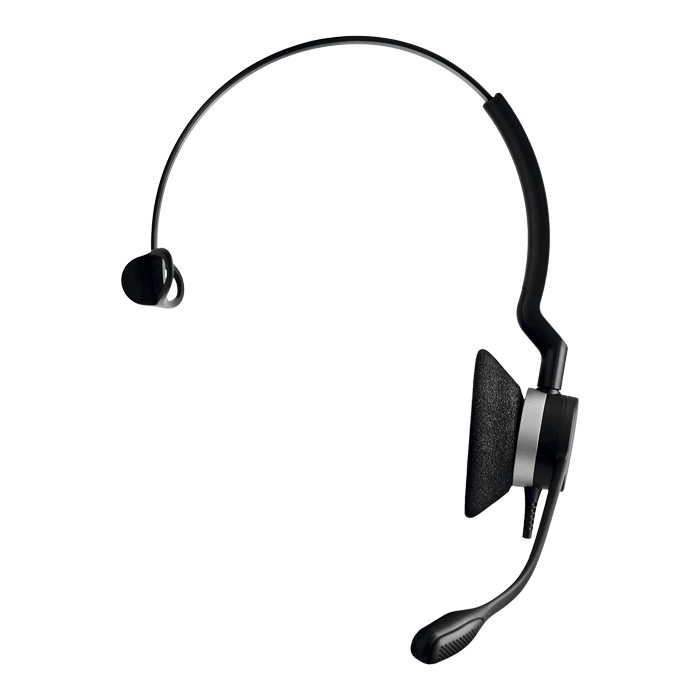 ---
Jabra Biz 2300 QD has World-class sound
Lifelike conversations and higher customer satisfaction require both great, ambient-noise-reducing sound in the agent's ears, and a noise-cancelling microphone that also avoids air socks. The Jabra Biz 2300 QD has both.
The HD voice technology makes sure you clearly understand the other party. The speakers reduce ambient noise, so you can focus on the call. The specially designed "air shock" noise cancelling mic filters out sharp breathing sounds and popping noises often heard in conversations.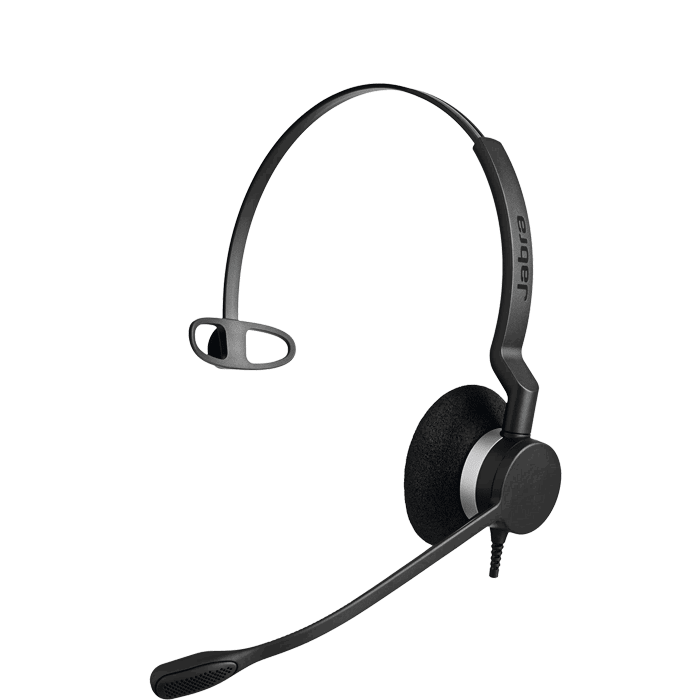 ---
Jabra BIZ 2300 QD Mono Technical Specifications:
Audio
User sound protection: PeakStop™ 118dBA SPL (RMS)
Speaker size: Ø 28 x 7.8 mm
Speaker max input power: 20mW
Speaker sensitivity: 99 dB ± 3dB
Speaker impedance: 300Ω±15%/1kHz/1.0V QD WB
Speaker frequency range: 150Hz – 4500Hz
Speaker bandwidth – Music mode: 150Hz – 4500Hz
Speaker bandwidth – Speak mode: 150Hz – 4500Hz
Microphone type: Noise cancelling, Uni-Directional
Microphone sensitivity: -30 dB V/Pa ±2dB, Pin=1Pa, 0dB=1V/Pa
Microphone frequency range: 100Hz – 10000Hz
Microphone bandwidth: 100Hz – 10000Hz
Microphone power consumption: Current consumption is 70-150μA@RL=3.9k, Vs=3.0V
Certifications: CE, FCC, UL, cUL, EAC, RCM, KCC, RoHS, REACH
Ease of Use
Intuitive call control: No
Fit & Comfort
Wearing style: Over-the-head headband, dual ear
Boom arm adjustable: 360°
Boom arm flexible: Yes
Ear cushions: Foam & leatherette
Connectivity
Connectivity: Desk phone
Connection: Quick Disconnect (QD) cord
Cord length: 107.5cm
Cable type: Shielded
Headset bandwidth: Hybrid wideband speaker for QD (up to 4500Hz)
General
Headset weight-with cord: 59g / 2.08 oz
Headset weight-without cord: 43g / 1.52 oz
Warranty: 2 years
Jabra Model Number: HSC015
SKU: 2303-820-105
UPC: 706487014430
---
What Comes In The Jabra BIZ 2300 Box:
Jabra Biz 2300 QD Mono headset
Warranty card
Warning card
Quick start guide
---
Frequently Asked Questions:
How does the headset eliminate unwanted noise?
The Jabra BIZ 2300 QD Mono features a Noise Cancelling (NC) system that block out unwanted background noise with great precision and carefully distinguishes between your voice and interference from other sources.
How does the noise cancelling microphone work on my Jabra Headset?
A noise cancelling microphone filters out unwanted background noise. It does so by differentiating between sounds that come from nearby sources such as the mouth, and sound that come from further away, which are then significantly reduced or eliminated.
Therefore, it is important that you position the noise cancelling microphone close to your mouth – no further away than 1 to 2 finger widths (1/2 – 1 inch), if the design of the microphone boom arm allows for this position.
Do Jabra headsets protect my hearing?
Yes, Jabra headsets are safe to use. All Jabra headsets, whether they are a Consumer or Enterprise solution, feature a technology that protects a user's hearing against sudden, loud sound spikes.
Many acoustic experts define acoustic shock as exposure to sounds over 135 dB SPL, even though lower sounds can also damage the hearing. All Jabra headsets cut off sounds at 118 dB SPL RMS (Root Mean Square). The strong basic protection in all Jabra headsets is call Jabra PeakStop.
The majority of the Jabra Enterprise solutions offer an additional level of hearing protection called Jabra SafeTone. Jabra SafeTone consists of the basic Jabra PeakStop protection technology plus the enhanced Jabra IntelliTone protection technology. Jabra SafeTone follows the guidelines within international health and safety directives to protect employees and users against the dangers associated with long term cumulative exposure to noise.
What is HD Voice?
HD Voice refers to high-definition voice quality for audio. Call technology that carries voice data in a wider band of frequencies. Also known as 'wideband'.
How do I clean my Jabra product?
Keep your Jabra BIZ 2300 QD clean by following these best practices for hygiene.
Apply normal dish soap and water to a cloth, making sure to wring out excess liquid so the cloth is not dripping wet. Use soap and water only – do not use strong cleaning agents
Gently wipe the product, making sure there is not a layer of suds on the surface.
Let it rest for at least one minute.
Rinse the surface by wiping it with a slightly damp cloth using water only.
Let it dry.
When the product is not in use, keep it clean by avoiding contact with dirty surfaces. Dock it in the base, or store it in the protective case/pouch, if the product came with one of these options.
What can I do about noise and low volume when I use my Jabra headset with an analog phone?
We recommend that you use a Jabra QD cord that matches your analog telephone or the Jabra GN1200 Smart cord. See the Jabra Compatibility Guide to find the correct QD cord for your headset and analog phone.
What is the difference between audio quality for calls or music listening?
Audio quality for calls – Telephony/communication products typically support wideband audio, which is also known as HD (High Definition) voice. HD voice reproduces voice quality so that it sounds crisp, clear, and natural at the receiving end of the call. HD voice provides high quality audio for calls but not for music listening.
Audio quality for music – To get the best possible audio quality for music reproduction, the Jabra product requires two speakers that support music and video streaming in Hi-fi stereo. All current Jabra Bluetooth products with two speakers support stereo sound. These products typically use the A2DP (Advanced Audio Distribution Profile) standard for streaming high quality stereo audio.