Yealink WDD60 Portable DECT Dongle
The Yealink WDD60 Portable DECT dongle, used with Yealink WH portable headsets, allows the comfort of using a DECT wireless headset without using the DECT base. Easy to install, plug-and-play along with portability and mobile use.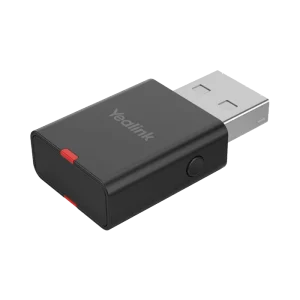 It has a call distance 3 to 5 times that of a Bluetooth wireless headset, allowing users not to miss a call at a further distance. Use the DECT Portable headsets for multiple purposes, whether working in the office, at home or on business trips to increase office flexibility and productivity.
Compatible With
WH62 Portable Mono
WH62 Portable Duo
---
Yealink Portable DECT Dongle Product Specifications
Model: WDD60
Weight: 4.5 grams
SKU: 1308039