Poly P5 Webcam With Microphone – Poly 2200-87070-01 or HP 76U43AA
The Poly Studio P5 webcam part # Poly 2200-87070-01 or HP 76U43AA ensures you look your best on video calls at home, in the office, or wherever you're working. Exceptional camera optics are fine-tuned so you always come across clearly with a professional-quality image. Brilliant colors and automatic low light compensation deliver excellent video quality no matter where you need to take a call.
The directional microphone focuses on your voice and not the noise around you. An integrated privacy shutter keeps you in control of when you are on camera for enhanced security and privacy. For IT, Poly Lens cloud management provides robust tools to manage and track devices from anywhere.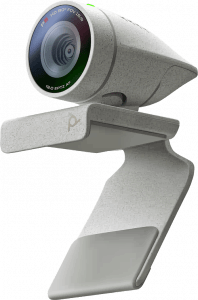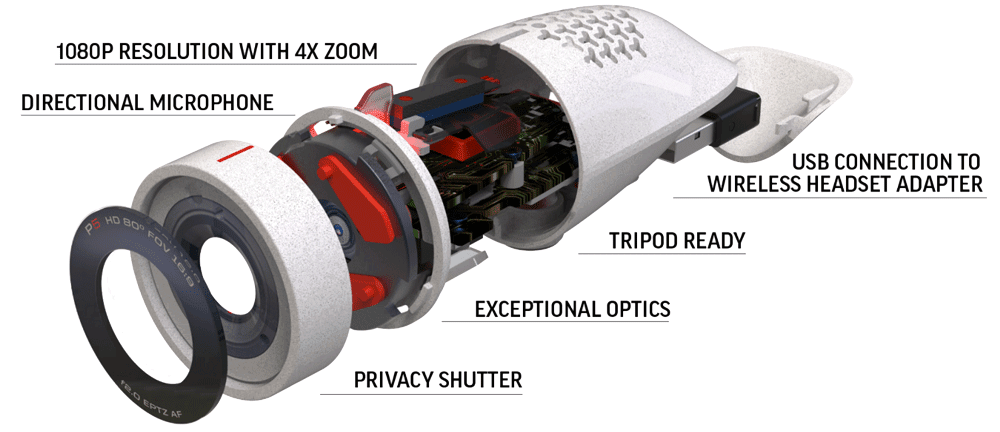 ---
Meet Like You Mean It – Your Image Is Everything
Do wonders for your professional image with the Poly Studio P5 webcam. Fine-tuned Poly optics make you look so good that you'll own the conversation. All in a small, rugged webcam that's super easy to set up and use. It's even simple for IT to manage with Poly Lens.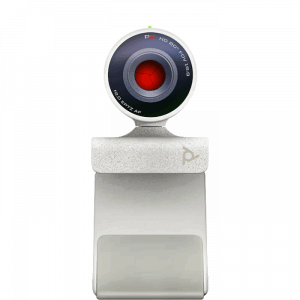 ---
Pro-Grade Camera Optics – Incredible Color And Clarity
Automatic low-light compensation and brilliant colors make you look your best, without being left in the dark. The 1080p resolution with 4x digital zoom camera puts the focus on you, right where it belongs.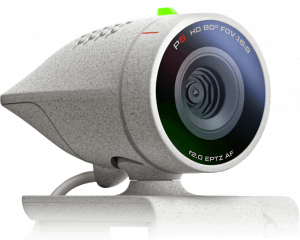 ---
Focused Directional Microphone – They'll Hear What They're Meant To Hear
The Poly Studio P5's directional microphone clearly captures your voice while ignoring the distracting noise that interrupts your calls.
For the best experience, pair it with a Poly headset or speakerphone so you're ready to tackle your most critical conversations with confidence.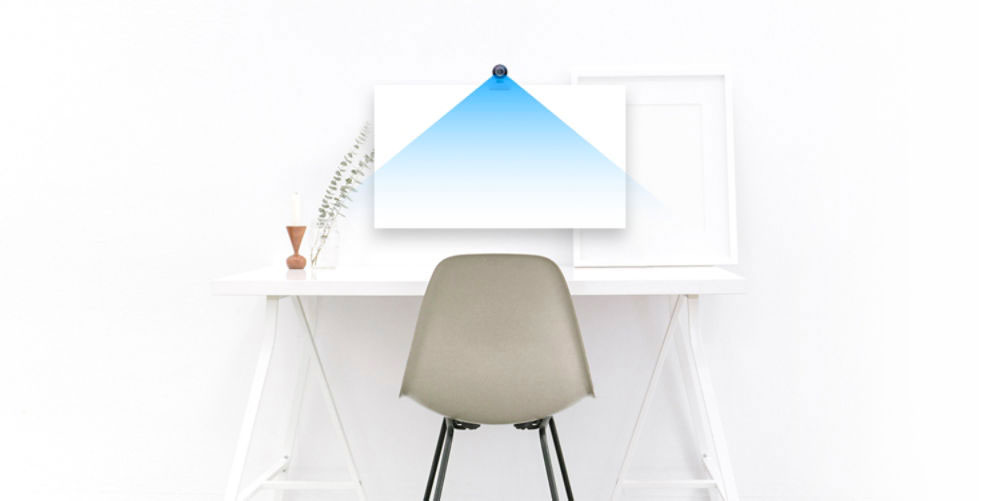 ---
Space Saver – Free Up USB Ports
Streamline your setup by using a Poly headset or speakerphone connected wirelessly to the Poly Studio P5 webcam. Just pop open the rear garage door, park your USB-A wireless adapter and presto! Your audio and video are ready to go.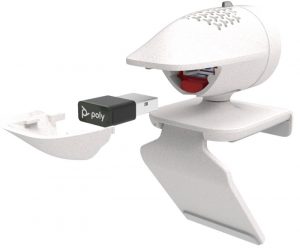 ---
The Freedom To Work How You Want – Works With Any Video App
There's nothing to learn. The Poly Studio P5 works with the video apps you already know. A simple USB connection to your PC or Mac will transform your video conferencing experience.

---
Always look and sound your best
Premium camera optics
Automatic low-light compensation
Camera view optimized for personal workspaces
Rich, clear audio to hear every word
Noise cancelling microphones block extraneous sounds
Integrated privacy shutter ensures your video is off
Simple to set up and use
Fast and easy setup
Complete kits and bundles for a simple one-box solution
Poly Lens Desktop app keeps things running smoothly
Health and wellness reminders to get the most out of your workday
Robust Cloud Management
Manage and track devices from anywhere
Troubleshoot issues for any user
Inventory management with interactive mapping
Summarized actions and insights
---
Poly Studio P5 Specifications
Camera
1080p (Full HD), 720P (HD) Compatible
Auto focus with 4x zoom / EPTZ
80 degree DFOV
Low light quality & true color images
Custom controls through Poly Lens Desktop
Microphone
Single directional microphone optimized for personal workspaces
50 Hz to 16kHz frequency response
System Requirements
Windows version 8.1, 10
Mac OS X version 10.7 or later
USB 2.0 port
Device Driver Support
USB 2.0
UVC/UAC Plug and Play compatible
Compatibility
Any application that supports standard USB/UVC standards
Manageability
Other Features
Integrated USB 2.0 Type A cable
Integrated privacy shutter
Adjustable monitor clamp
Tripod ready
USB-A port built-in for wireless headset adapter
Status LED indicates calling and mute state
Dimensions
Camera body only: 1.5W x 1.3 H x 2.4 D (Inches)
Camera w/ monitor clamp: 2.4 D x 1.7 H x 2.7 D (Inches)
Operating Conditions
Temperature: 0 degrees C to +40 degrees C
5% to 95% relative humidity, non-condensing
Altitude: Up to 10,000 ft
---
What comes in the box
Poly Studio P5 webcam
Removable monitor clamp
Setup sheet
Poly SKU: 2200-87070-001
HP SKU: 76U43AA
---
Frequently Asked Questions:
How are the Poly Studio P Series personal video conferencing devices different from other devices we sell for meeting rooms?



Poly Studio P Series is designed for personal use, not groups. This means the cameras and audio are tuned to the needs of an individual, such as a narrower field of view camera and focused microphones. They aren't recommended for group use cases, as it could result in some participants not being seen or heard clearly.
Products such as Poly Studio USB, Poly Studio X30, and Poly Studio X50 video bars are recommended for meeting spaces
Does this mean a Poly Studio P Series device should only be used at a desk? What about a "focus room" or other shared space designed for individuals?
Focus rooms or other drop-in rooms designed for individuals to have private video calls are a great use case for Studio P15 or P21.
That's an individual use case, which is what these products are designed for. If the room is primarily designed for 2 or more participants, then one of our other Poly Studio products designed for groups is a better fit.
What applications cant he Poly Studio P Series products be used with? Are they Microsoft Teams and Zoom certified?
All Poly Studio P Series products use standard Windows and Mac audio and video drivers and should work with any audio and video applications that use those drivers. They are also planned for certification with Zoom and Microsoft Teams, at or as soon as possible after they begin shipping.
Does the privacy shutter on Poly Studio P5 / P15 / P21 mute both audio and video?



No, it only mutes the video, as there are cases when you want audio to be sent, but not video.
What is the microphone pickup range of Poly Studio P5 /P15 / P21?



We haven't published microphone pickup range specifications for the Poly Studio P devices. All have microphones designed for clear pickup in a personal workspace.
Is the Poly Lens Desktop app required for Studio P5 / P15 / P21 to work?
These devices use standard Windows and Mac audio and video drivers. Poly Lens Desktop is not required but is highly recommended for keeping the device software up to date and adjusting settings.
What mounting options are available for the Poly Studio P5 webcam?



Poly Studio P5 comes with a mounting clip that's designed to easily fit on a laptop or external display. The camera head has a magnetized attachment to the mounting clip.
The camera head has a standard 1/4-20 tripod screw thread. No wall mounts or other mounting accessories are available from Poly.
What are the benefits of the magnetized attachment between the Poly Studio P5 camera head and mounting clip?



The unique magnetized design makes it easy to quickly remove the Poly Studio P5 camera head to show a document or other materials up close, and to swivel the camera to the left or right for the best view.
What is the purpose of the USB-A port in the back of Studio P5?



The primary purpose of the USB port is to connect the wireless adapter for a Poly headset or Poly Sync speakerphone. This makes installation easier and helps to free up a USB port on the computer.
This port acts as a USB hub, so any USB peripherals could be connected to it. Though we don't recommend connecting a wired headset, as it could pull the camera off the laptop or display.
What type of USB connector is on the Poly Studio P5 cable that connects to the computer?



It is a USB-A connector.
Is the USB cable on Poly Studio P5 removable?



No, the cable is connected to the camera body and cannot be removed.
Is EagleEye Mini being discontinued?
No, there are other use cases for EagleEye Mini. But for personal webcam use cases, Poly Studio P5 is the product that should be sold.
Are Microsoft Teams versions of the Poly Studio P5 Kits available?



Not at initial release. They work with Teams, but are not the Teams-optimized version of the headset or Poly Sync. We want product selection to be simple, and not overwhelm with too many SKUs.
I want the Poly Studio P5 kit, but with a different headset, is this possible?



The Studio P5 Kits are not just "two products in a box", they are integrated solutions with customized packaging and one set of documentation. It is not possible to switch to a different headset.
Customers who want a different headset should order that headset and the Studio P5 webcam separately. We will monitor demand and adjust the Studio P5 Kits as needed.
The Poly Studio P5 Kits that include a wireless adapter recommend users plug the adapter into the Poly Studio P5. Why don't we recommend this for the wired headsets?



Users can connect a wired headset to the Poly Studio P5 camera if they choose, though they will not be able to replace the back door on the camera. But because this could cause risk of dislodging the webcam if the cord is pulled, this setup is not recommended.