Poly Savi 8240 UC Light-Weight and Low-Profile Wireless Headset
Invest in getting more done with the Poly Savi 8240 UC wireless headset. Tune out nearby noise and keep every conversation secure, private, and clear with close conversation limiting noise cancellation. Give your employees the freedom to roam plus long talk time — the unique hot swappable battery option even makes it unlimited. With multiple wearing styles, you can let every member of your team pick their favorite or keep their options open with the convertible model. Wherever you work, the Savi 8200 UC Series helps you be at your best all day long.
Choice of wearing styles, including the 3-in-1 convertible options
Line of sight range up to 590 feet/180 meters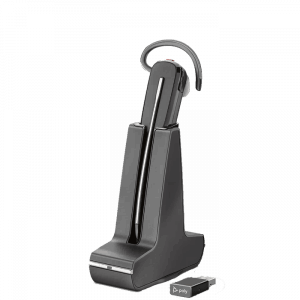 For users who don't use a mobile phone for work calls, this headset is the perfect solution. The Savi 8240 UC connects to either a desk phone (via USB port) or computer. The included DECT mini USB adapter makes it easy to plug into calls on PCs/Macs or deskphones that support USB audio.
---
Unified Communications (UC) Convertible Wireless Headset
Ensure that sensitive conversations stay private—headsets are DECT™ security certified by the DECT™ forum using the latest security standards
Tune out office noise and nearby conversations with noise canceling microphone plus close conversation limiting
Get crystal clear audio with the latest DECT™ technology supports wideband audio without impacting user density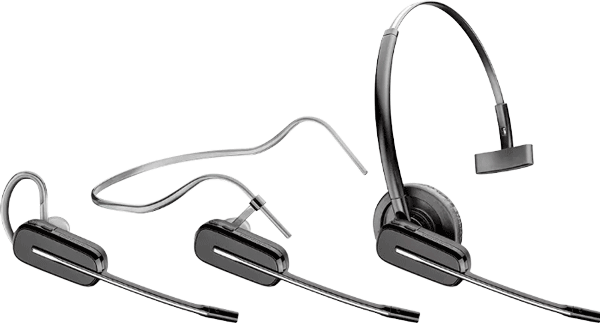 ---
Poly Lens – Intelligent Insights, Scalable Management
Poly Lens software gives IT teams visibility and control over voice, video, and headset devices. Deploy, configure, update, and get valuable insights from one endpoint or thousands using one scalable platform. Poly Lens makes it simple: no heavy IT lifting required.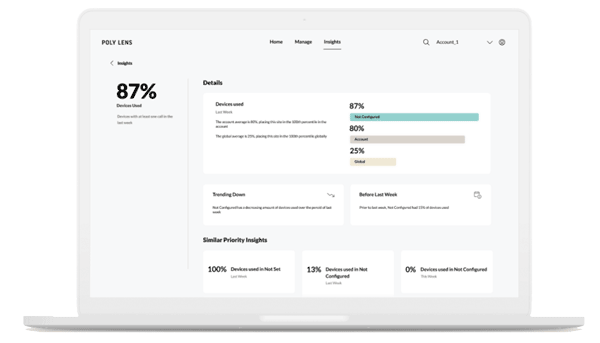 Poly Lens APP – Designed For You
Get the most out of your Savi 8240 UC wireless devices. Use one convenient app to manage all your compatible devices. Keep software up to date, manage settings, and use the personal health and wellness reminders to keep you focused and energized all day long. With the Poly Lens App, you can customize your devices to work the way you do.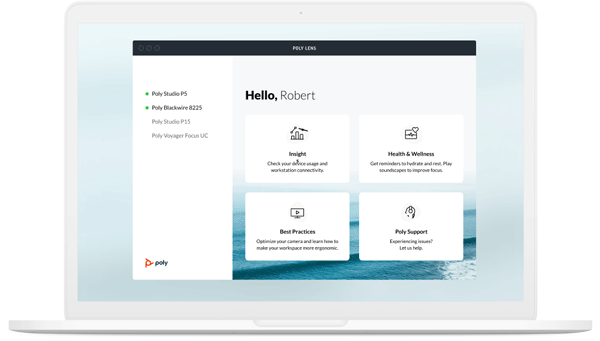 ---
Built For Compatibility
All Poly USB headsets and personal speakerphones are compatible with the most popular voice platforms – we just work. Poly solutions provide excellent audio quality for both you and those on the other end of the call – no matter your platform of choice.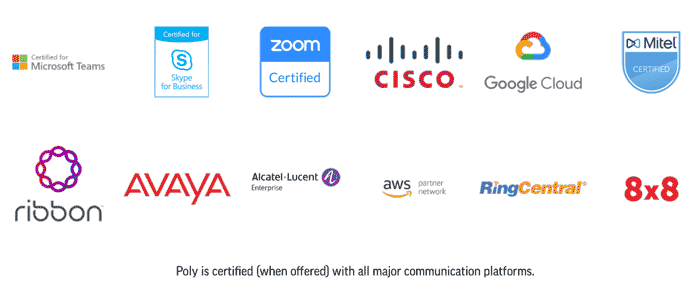 ---
Poly Savi 8240 UC Features:
Over-the-ear lightweight style weighs only 21 g
Convertible wearing style to fit you perfectly
Noise-cancelling microphone with close conversation limiting
Microsoft version available
590 ft of roaming distance
DECT 6.0 technology
Call controls include call answer/end, mute, volume +/-
Voice alerts
2 Year Warranty
UC Version
Part # S8240 UC

-A (8200 series)

SKU # 211200-01
UPC  017229164987
Microsoft Teams Version
Part # S8240-M UC-A (8200 series)
SKU # 211201-01
UPC 017229164994
---
Poly Savi 8240 UC Specs:
TALK/STANDBY TIME
HEADSET WIRELESS RANGE
Line of sight – Up to 590 ft/180 m
Typical office environment – Up to 180 ft/55 m
BATTERY CAPACITY
BATTERY TYPE
Rechargeable
Replaceable
Lithium ion polymer
CHARGE TIME
Poly Savi 8240 UC WIRELESS TECHNOLOGY
RECEIVE FREQUENCY RESPONSE
Wideband – 100 Hz-6800 Hz
Multimedia- 20 Hz–20 kHz
HEARING PROTECTION
SoundGuard DIGITAL protects against sound levels above 118dBA
G616 anti-startle (during calls) detects and eliminates any large sudden increase in signal level
Time-weighted average prevents average daily noise exposure from exceeding 85dBA (Requires Plantronics Hub software to enable SoundGuard DIGITAL features.)
MICROPHONE AND TECHNOLOGY
Noise canceling with close conversation limiting
WEIGHT
Poly Savi 8240 UC (Convertible): 21 g (over-the-ear)
CALL CONTROLS
Call answer/end
Mute
Volume +/-
Power on/off
VOICE AND OTHER ALERTS
APPLICATIONS SUPPORTED
Plantronics Hub application on desktop