Poly Momentary PTT Amplifier – Poly 216086-03 or HP 8K6S9AA#AC3
Secure Voice means that, by  default, microphone audio is disabled, or muted. Depressing the PTT button on the Poly Momentary PTT Amplifier part # Poly 216086-03 or HP 8K6S9AA#AC3 turns the microphone on. Secure Voice products do not send a PTT signal to the host system.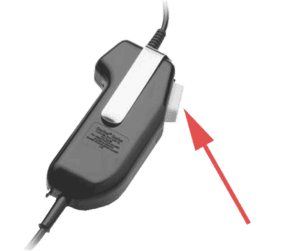 ---
Poly Secure Voice PTT Features
Secure Quick Disconnect (QD) to Quick Disconnect QD, Secure Voice with 12 inch straight adapter cable, PTT momentary voice. Compatible with any Poly (formerly Plantronics) H-Series Headset.
Connects between Poly headsets and amplifiers for PTT functionality
Poly Corded PTT Secure Voice Amplifier
Push-to-Talk (PTT) button is momentary (only active when pressing)
12 inch straight cord / 4 pin Quick Disconnect
Pistol grip design for easy use
Compatible with Poly Quick Disconnect (QD) amplifiers and headset
With the Poly Momentary PTT Amplifier | 216086-03 users can feel confident in only allowing the microphone to be active and transmit your voice when you press the button. This device works well in government agencies when handling sensitive information to meet proper policies and procedures.
---
How the Poly 216086-03 momentary Push-to-Talk amplifier works.
Step 1
Connect any H-Series headset (standard 4-pin) to an amplifier or bottom cable with deskphones or USB adapter for PC use. For ultra secure environments, a 3.5mm dual cable for computer soundboards may be required (SKU: 28959-01).
The picture below shows an H-Series headset connecting with a U10P cable with matching Quick Disconnect connections at each end of each cords.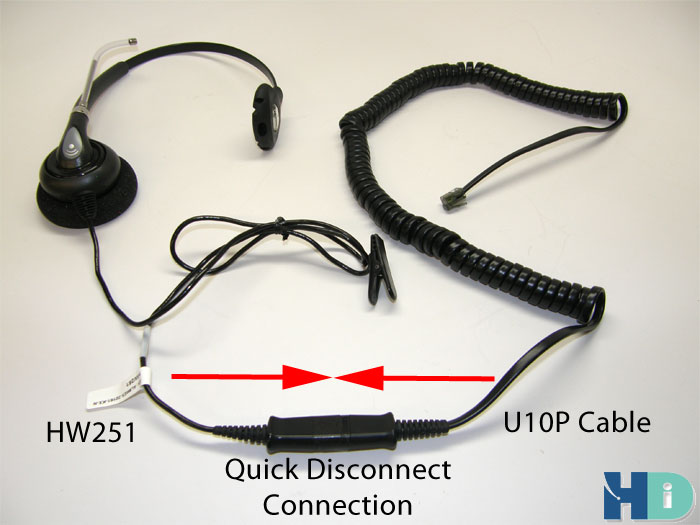 Step 2
Pull the Quick Disconnect connection apart and insert the Poly momentary Push-to-Talk amplifier between the bottom cable and top headset. When you establish your call via phone or PC, you will hear your caller but they will not hear you until you press the button on the 216086-03 amplifier.
When you finish talking, you simply release the button and your microphone is now muted again. This ensures no background noise or conversations will be transmitted.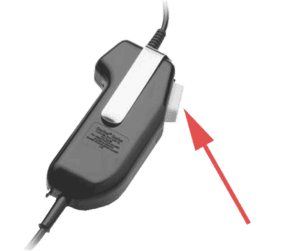 ---
Poly Momentary PTT Amplifier | 216086-03 Product Details
Warranty: 2 years
Poly SKU: 216086-03
Poly UPC: 0017229177826
HP SKU: 8K6S9AA#AC3
HP UPC: 197497778779
Comes: 1 pistol grip PTT amplifier
Poly will replace defective units within warranty period