The Best Call For The Contact Center – HW710D Digital Headset – Poly 78715-101 or HP 783N6AA
Give your customer service team the best—so they can deliver the best. Designed and engineered just for them, the Poly (formerly Plantronics) EncorePro HW710D Digital headset part # Poly 78715-101 or HP 783N6AAhas everything agents need to wow your customers.
The soft leatherette ear cushions, high-grade materials and feather-light fit ensures all-day comfort. Unique extendable boom plus optimal noise cancelation keeps coworkers in the background, and callers in the conversation.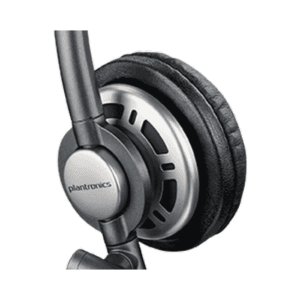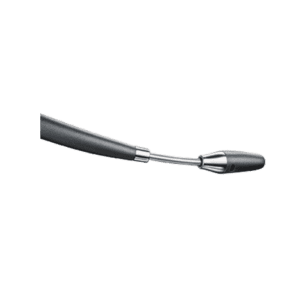 ---
Empower Your Agents
All-day comfort, superior audio quality and control at their fingertips. A better experience for call teams means a better experience for customers. And that's better for business overall.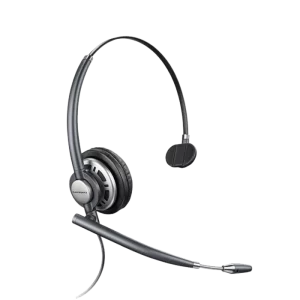 ---
Hear Every Word
Designed for busy contact centers, the EncorePro HW710D Digital headset ensures people on both ends of the call can hear each other clearly – without the distractions. With tis headset you have precision positioning plus optimal noise cancelation.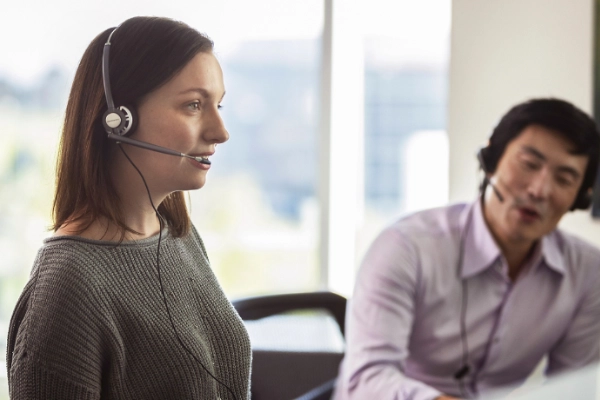 ---
Poly EncorePro HW710D — Protect Your Investment
You need a headset you can count on for the long-term. The EncorePro HW710D Digital headset features a reinforced, lightweight headband with proven strength and durability.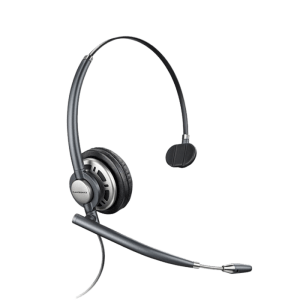 ---
Simplify Management
Not only make it easy for your IT team to monitor, manage, and maintain the HW710D headset, but also have the ability to track detailed device insights with Poly Lens.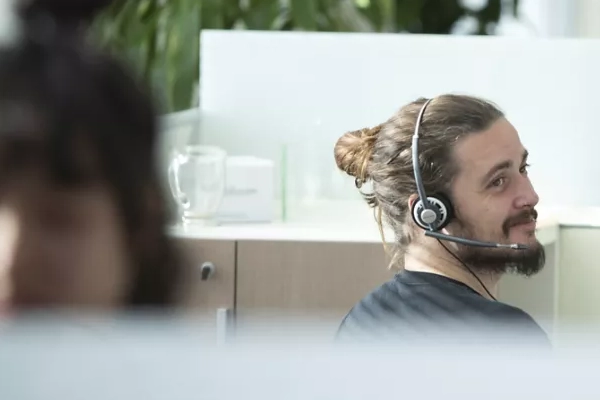 ---
Poly Lens
INTELLIGENT INSIGHTS, SCALABLE MANAGEMENT — 
Poly Lens software
 gives IT teams visibility and control over voice, video, and headset devices. Deploy, configure, update, and get valuable insights from one endpoint or thousands using one scalable platform. Poly Lens makes it simple: no heavy IT lifting required.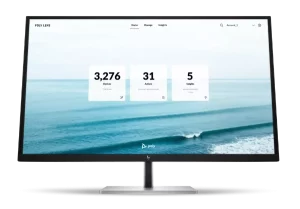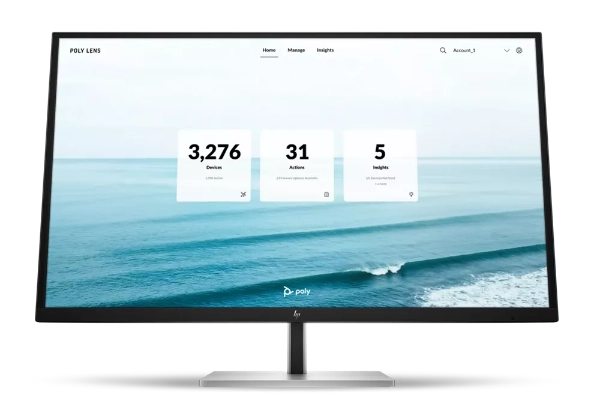 Poly Lens App
DESIGNED FOR YOU — Get the most out of your Poly devices. Use one convenient app to manage all your compatible devices. Keep software up to date, manage settings, and use the personal health and wellness reminders to keep you focused and energized all day long. With the Poly Lens App, you can customize your devices to work the way you do.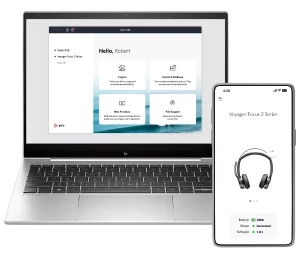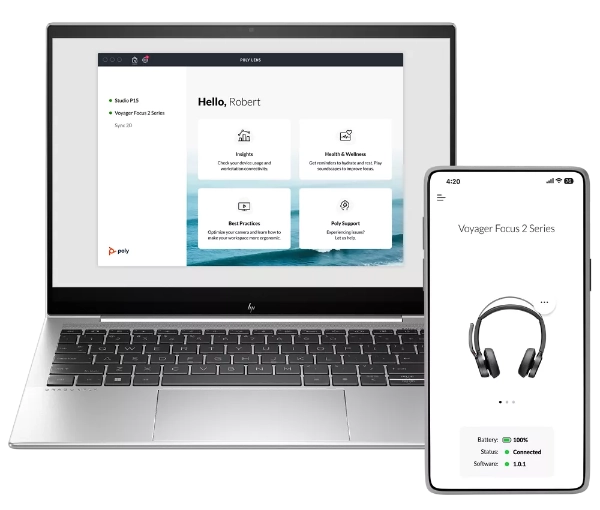 ---
EncorePro HW710D Digital Headset Features:
Exceptional Audio
Reports digital serial number to Poly Lens to streamline inventory management
Unique, extendable boom ensures precise positioning and enables optimal noise cancellation to help ensure customers hear every word
Stereo wideband audio delivers richer, clearer conversations, and reduces listening fatigue
SoundGuard technology protects hearing against sounds above 118 dBA
6-pin Quick Disconnect corded headset feature provides walkaway convenience and compatibility with Poly MDA526 USB audio processor
Long-Term Reliability
EncorePro HW710D is designed for the rigors of communication-intensive environments, minimizing operational disruptions, as well as costly downtime
Reinforced, lightweight headband provides strength and durability
Greater Insights With Poly Lens
Remotely monitor, manage, and maintain audio devices company-wide
Generate inventory and usage reports to streamline asset management
Remotely adjust setting configurations and lock in regulatory compliance settings
Stay up to date with one-click updates on your schedule
EncorePro HW710 Digital Headset Compatibility: MDA526 Adapter Audio Processor
Tech Tip: This product uses 6-pin quick disconnect and is not compatible with standard 4-pin amplifiers, direct connect cables or training cables.
---
Poly EncorePro HW710D Digital Headset Specifications:
General
Model: HW710D
Wearing Style: Monaural/ Single Ear headband
Weight: 53g
Warranty: 2 years
POLY

SKU: 78715-101
UPC: 017229147188

HP

SKU: 783N6AA
UPC: 197029632630
Connects To
PC via MDA526 QD Audio processor
Chromebook
Ideal For
Telephone intensive users
Formal customer care centers
Customer service organizations who want to track headset inventory
Audio Performance
Wideband Audio (up to 6,800 Hz)
Telescoping noise-canceling microphone
Hearing Protection
SoundGuard technology
Acoustic limiting for protection against sounds above 118dBA
*EncorePro 710D requires MDA526 audio processor to connect to a computer