The Headset For Call Center Heroes – HW520D Digital Headset – Poly 203192-01 or HP 783P5AA
Designed and engineered just for them, it's everything your contact center representatives would undoubtedly want in a headset. The Poly (formerly Plantronics) EncorePro HW520D digital headset part # Poly 203192-01 or HP 783P5AA offers superior audio, all-day comfort, rock-solid reliability, and long-term durability. It's built for intense usage and uptime—so wearers can stay connected. Also with Poly Lens, IT managers can remotely track and manage headsets company-wide.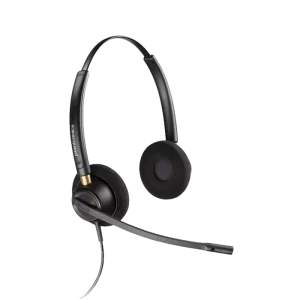 ---
Get Incredible Call Clarity
The visual and tactile cues on the EncorePro HW520D digital headset helps with clarity. It makes sure you know when your flexible, noise-canceling microphone boom is well positioned for great voice pickup. And you get better sound quality and clearer conversations through our voice-optimized frequency response that focuses in on the sound of voices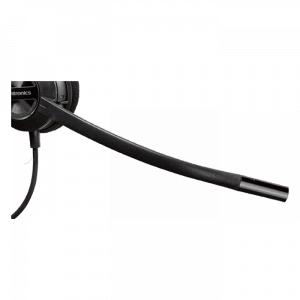 ---
Count On Durability And Reliability
The EncorePro HW520D digital features a durable design for all-day use in the contact center. Therefore, with less breakages and downtime, the organization is saved both time and money.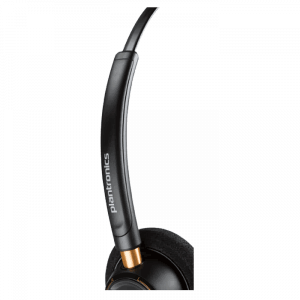 ---
Poly EncorePro HW520D — Enjoy Comfort And Control
Above all, ensure your employees are comfortable and ready to represent your brand at their best. Premium design and light weight combine to deliver our best-selling contact center headset.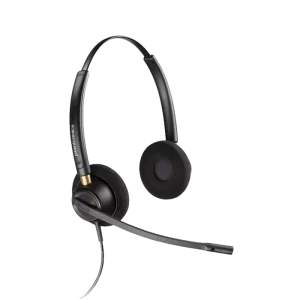 ---
Simplify Management
Not only make it easy for your IT team to monitor, manage and maintain your EncorePro HW520D headsets but also track detailed device insights with Poly Lens.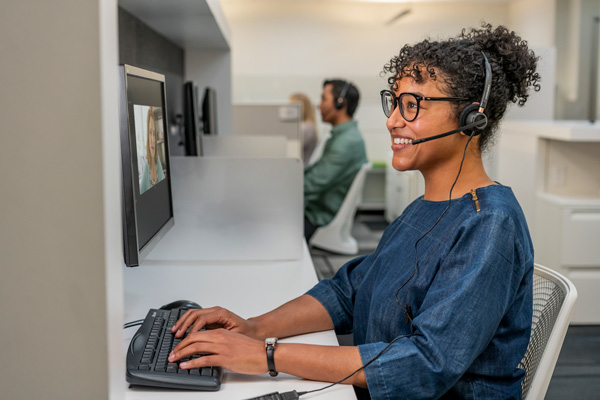 ---
Poly Lens
INTELLIGENT INSIGHTS, SCALABLE MANAGEMENT — 
Poly Lens software
 gives IT teams visibility and control over voice, video, and headset devices. Deploy, configure, update, and get valuable insights from one endpoint or thousands using one scalable platform. Poly Lens makes it simple: no heavy IT lifting required.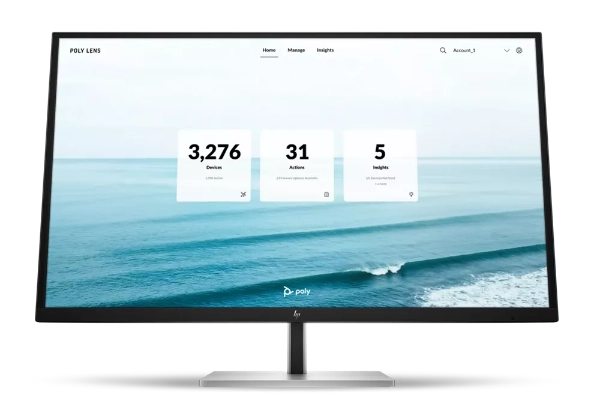 Poly Lens App
DESIGNED FOR YOU — Get the most out of your Poly devices. Use one convenient app to manage all your compatible devices. Keep software up to date, manage settings, and use the personal health and wellness reminders to keep you focused and energized all day long. With the Poly Lens App, you can customize your devices to work the way you do.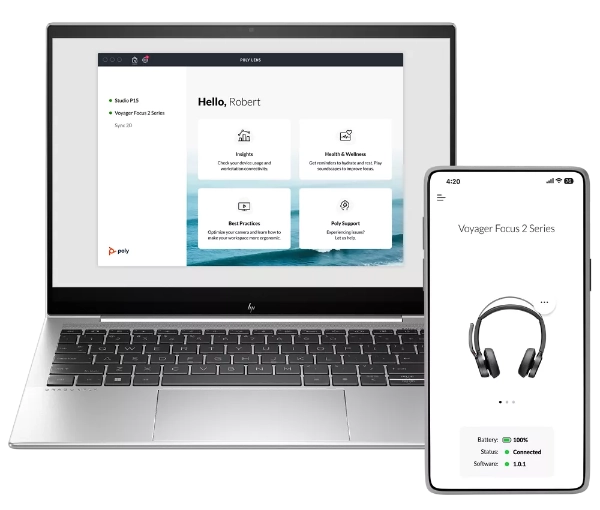 ---
EncorePro HW520D Digital Headset Features:
Enhanced Experience. Better Control.
Reports digital serial number to Poly Lens to streamline inventory management
Adjustable fit enhances all-day wearing comfort, ensuring that customer service representatives stay fresh and engaged
Elegant, super-lightweight, robust design and soft audio-optimized ear cushions provide all-day comfort
Quick Disconnect feature provides walkaway convenience and compatibility with MDA526 QD audio processor
Superior Audio
Next-generation custom microphone reduces background noise and interference, ensuring fewer missed words and a better experience
Flexible noise-cancelling boom with visual positioning guides makes it easy to establish optimum mic placement for voice clarity
Tuned stereo wideband audio delivers richer, clearer conversations while SoundGuard protects users against hearing discomfort
Long-Term Reliability
EncorePro HW520D is designed for the rigors of communication-intensive environments, minimizing operational disruptions, as well as costly downtime
Laser-welded construction and durable joints provide unbeatable toughness
Greater Insights With Poly Lens
Remotely monitor, manage, and maintain audio devices company-wide
Generate inventory and usage reports to streamline asset management
Remotely adjust setting configurations and lock in regulatory compliance settings
Stay up to date with one-click updates on your schedule
EncorePro HW520 Digital Headset Compatibility: MDA526 Adapter Audio Processor
Tech Tip: This product uses 6-pin quick disconnect and is not compatible with standard 4-pin amplifiers, direct connect cables or training cables.
---
Poly EncorePro HW520D Digital Headset Specifications:
General
Model: HW520D
Wearing Style: Binaural / Single Ear
Weight: 74g
POLY

SKU: 203192-01
UPC: 017229146594

HP

SKU: 783P5AA
UPC: 197029632722

Warranty: 2 years
Connects To
PC via MDA526 QD Audio processor
Ideal For
Telephone intensive users
Formal customer care centers
Customer service organizations who want to track headset inventory
Audio Performance
Wideband Audio (up to 6,800 Hz)
Noise canceling microphone
Hearing Protection
SoundGuard technology
Acoustic limiting for protection against sounds above 118dBA
*EncorePro 520D requires MDA526 audio processor to connect to a computer