Poly Spare Cushion for EncorePro HW530 and HW540 Headsets – Poly 88817-01 or HP 85R18AAb
The Poly EncorePro Ear Cushion part # Poly 88817-01 or HP 85R18AA is a replacement foam cushion for the Poly EncorePro HW530 and HW540 headset. (Qty 1) The cushion includes an affixed rubber ring on the inner side of the cushion and simply slides onto the speaker of the headset.
The Poly black foam ear cushion provides soft, all-day comfort while wearing a Poly headset.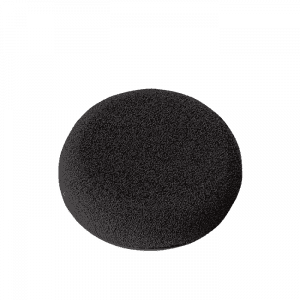 Compatible With
---
Poly EncorePro Ear Cushion | 88817-01 Product Details
Poly SKU: 88817-01
HP SKU: 85R18AA
Material: Foam w/ rubber ring
Comes: 1 cushion per package