I wanted to take a moment and discuss something that is rarely addressed by headset companies; the different headset nuances that come into play.
We focus so much on the features you need to look for in a headset that we bypass some things you may wish you'd known about beforehand.  It's important to making sure your headset works well with your work style and life style; and with so many options to choose from, you'll be sure to find a great match.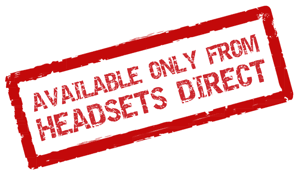 While I know your best friend is raving about their headset and swears it's the one and only,  you may be surprised to find the style that suits them best is quite different from the one that will become your one and only.   Let's examine some small nuances and make sure when you do get your headset it's a love relationship!
The following examples are my personal experiences when testing out headsets.  You may want to think about them as you envision wearing your new headset.
~ One thing I hadn't thought about was if you like to wear necklaces (as I do), scarves or long earrings; you'll need to make sure you get a headset where the microphone will not come in contact with those items.  I had to remove them in order to use one of the headsets.  The friction and static it caused was disruptive for me and my caller.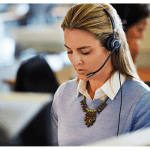 ~ I also have had a few issues with my hair accessories. If you like to put your hair up in a high bun, or use barrettes, hair clips and headbands on a regular basis, then the Over the Head Headsets take a little more finessing to find the right spot and comfortable fit.  Depending on where the band rests on your head re-positioning your accessories might be needed.
Luckily we have a lot of really great headsets to offer you. Just let us know what your questions and concerns are and we will always be up front and honest when sharing our headset experiences. We want you to be ecstatic with your purchase and know that you can trust the information we share with you. Your perfect headset is here waiting for you. Give us a call!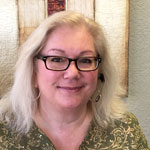 Toni – Customer Service