AltiGen headsets and compatible Plantronics headsets.
The AltiGen IP 720 phone is a business telephone that provides voice communication over an IP network. The IP 720 provides built-in power-over-Ethernet support and functionality similar to traditional business phones, including automatic redial, on-hook dialing, hands-free operation, 15 programmable keys, LCD display, and headset port support for the Plantronics wireless headset. The main components of the phone are illustrated in the figures below and described in the table that follows each figure.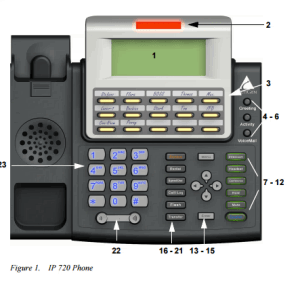 (#8)  Headset Hook switch for headset device.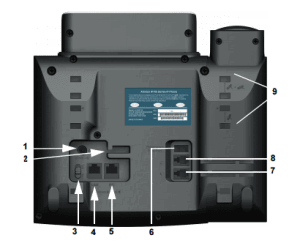 #6 Plantronics PSB Port (Plantronics serial bus port) Connects to a Plantronics wireless headset base
#8  Headset Port Connects to a non-amplified headset with RJ9 connector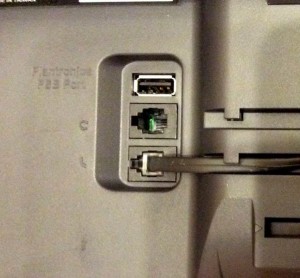 Headset button = When pressed, the user will be able to activate the RJ-9 headset port.
• This button is used as a hook switch for headset ports.
• The button is used as a headset-in use indicator when a Plantronics wireless PSB port is connected. The headset on-hook and off-hook is controlled by the Plantronics headset module
For more info visit: Manufacturer Manual