USB Wired Single Ear Headset Buyers Guide
Looking for USB Wired Single Ear Headsets?
Our USB wired single ear headset buyers guide will provide you with the information and choices you need to make an educated buying decision.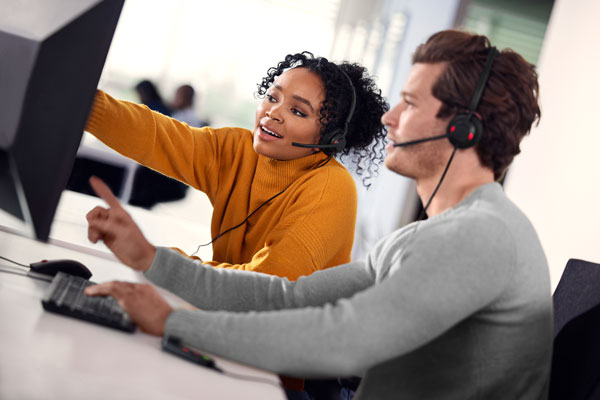 Click below if you need to change categories:
---
First Consideration:
Wireless|Single Ear
Wireless|Dual Ear
Wired|Single Ear
Wired|Dual Ear
Second Consideration:
Good:   Entry level pricing. Acceptable audio with most having basic noise canceling microphone. High breakage rate.
Better: Midrange pricing. Business professional audio and noise canceling microphones. Added comfort, durability.
Best:    Premium pricing. Superior audio with the most advanced noise canceling. Extra comfort, durability, padding and adjustments.
---
Good USB Wired Single Ear Headsets:
The above selection of USB wired single ear headsets that are wired for single ear use will give occasional users needing a monaural USB headset many options to consider from the major business grade manufacturers. Most will offer foam cushions, minimal headband padding and basic microphone noise canceling.
Out of the box they will sound and perform like more expensive models. Over time you will likely start to experience the need for warranty replacements. When working in an office with spare units, this isn't an issue. For teleworkers, this may mean down time as you need to arrange for a replacement or make unexpected travel plans to the office to exchange for a working unit.
---
Better USB Wired Single Ear Headsets:
The above selection of USB corded headsets covering one ear are typical business grade solutions that will sound great, are well padded for all-day wear and will last for years. Typical models will offer multiple connection types to connect to devices with 3.5mm or USB-A to USB-C adapters.
You will also find a choice as to where your volume, mute and other call control buttons are located. Some models will provide these controls inline, within the cable while others will offer the controls on the speaker case. Also, when comparing models consider the size of the speaker/cushion. The larger the speaker, the better the sound will be for your audio and it will also create a better barrier to block out noise in your background. In contrast, a smaller speaker may be more desirable for those focused on a headset being as light-weight as possible when background noise is not an issue.
---
Best USB Wired Single Ear Headsets:
The above selection of USB wired single ear (monaural) headsets not only offer great sound and durability, they start making a significant difference in the technology built into the headset. From live on-screen pop-ups with guidance on factors affecting your customer's call experience; including background noise, the position of your microphone, silence, and interruptions allow you information you've never had at your fingertips.
Using a software system that can analyze conversations will make a difference to your bottom line. New hires will improve their call flow quickly, reducing overhead and training costs. Experienced representatives will maximize their call engagements as they focus on call silence and interruptions.
---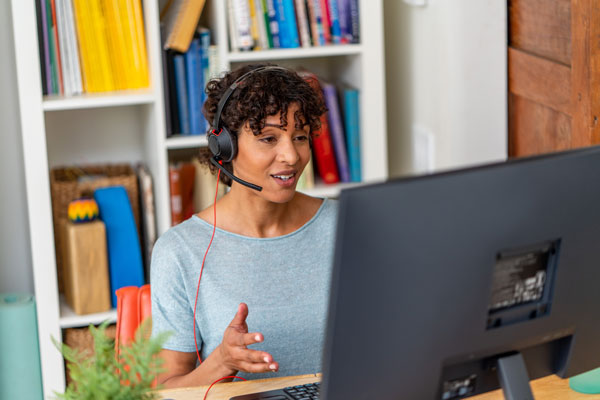 Facts About USB Wired Single Ear Headset:
Work well when you need to hear your caller and stay in contact with others around you
Are lighter in weight than their matching dual ear model
Adjustable headbands to customize your fit for all-day wear
Have firmware updates available from the major manufacturers as they are always being updated and improved
Will have inline or speaker controls for volume, mute and call control
Many will have replacement ear cushions available when it's time to refresh your headset
Options available for USB-A, USB-C and 3.5mm connectivity
Noise canceling microphones to reduce what your caller hears going on around you
USB Wired Single Ear Headset Images: