Blackwire C315.1 Benefits:
Entry-level priced headset for your PC and UC communications
Freeing your hands for typing/writing increases productivity
Incredible comfort with ultra-soft leatherette ear cushions
Cushions fold flat for easy storage with included case
The C315.1 optimizes your audio calls and music
Callers hear you better with perfect positioning with flexible mic
Ear cushions block out background noise so you hear better
• FREE technical support with purchase
• FREE travel case included
• Need help?  Call us and talk to a Real Person
Need help?  See our Computer Headset Comparison Chart
---
Blackwire C315.1 USB delivers simplicity, durability, and comfort at an entry-level price:
+ Simple Plug-N-Play USB Ports & 3.5mm Devices
+ Great Speaker Quality with Ultra Soft Ear Cushion
+ Made for Unified Communication Deployments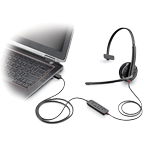 UNIFIED COMMUNICATIONS
Enter the world of Unified Communications (UC) with a headset designed (and entry level priced) to lead the way. With professional features, industry-leading functionality, and Plantronics-renowned reliability, Blackwire C315.1 USB headsets are ideal for those new to computer/PC telephony as well as organizations looking for a solution that's easy to roll out, manage, and upgrade.
UNMATCHED SOUND CLARITY
Offering PC wideband, noise-canceling microphone, and amazing sound quality (the C325.1 offers Hi-Fi stereo sound), the Blackwire C315.1 headset provides a truly outstanding audio experience – making it ideal for voice, music, and multi-media. The Dynamic EQ feature optimizes your voice quality when on calls and automatically adjusts the EQ settings when you're listening to music or multi-media.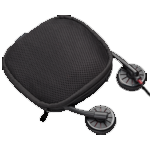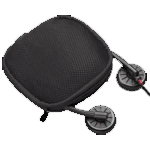 MADE FOR TRAVEL
Enjoy the freedom of a secure fit with the Plantronics Blackwire C315.1. A lightweight metal headband offers durability and a custom, comfortable fit. Leatherette ear cushions fold flat for easy portability, and an included carrying case makes it a great headset for travel.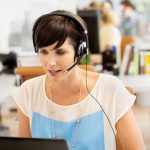 SOFTWARE-ENABLED FUNCTIONALITY
With Plantronics Spokes software get the added value of:
Call control across multiple softphones
Headset control panel allows for customization of settings, including call notification and related options
UC presence automatically updated when on a call
View software download solutions at: Plantronics HUB
---
Blackwire C315.1 Headset:
More headset for your UC dollar. Enter UC with the best-featured headset you never thought your budget could afford. Blackwire 300 Series USB headsets are a simple-to-use, comfortable, and durable choice for conference calls, Web-based training, and PC multimedia applications. Plus, they're priced right, easy to deploy, and offer a simple-to-upgrade UC solution that IT can roll out easily and rely on.
---
Blackwire C315.1 Headset Features:
The Blackwire C315.1 is the value-add model that features leatherette ear cushions that fold flat for easy portability
Lightweight metal headband offers durability and a customizable, comfortable fit
Intuitive inline controls to answer/end calls, control volume, and mute
Smartly placed indicator lights and helpful audio alerts give user call, mute, and volume status
Wideband audio with noise canceling for high-quality PC telephony
Dynamic EQ feature automatically adjusts audio for voice or multimedia use
Noise-canceling microphone filters out background sound
Enhanced Digital Signal Processing (DSP) provides more natural voice sound
SoundGuard® technology provides protection against audio spikes
Carrying case for easy storage and portability
Connects to PC and Mac via USB
Connects to Smartphones and Tablets via 3.5mm
Dynamic EQ, microphone frequency response 100 Hz–10 kHz optimal for wideband voice telephony (up to 6,800 Hz),
Hi-Fi stereo (C320, C325.1) output from 20 Hz–20 kHz, enhanced digital signal processing (DSP), noise-canceling microphone.
2 Year Warranty
SKU# 204440-102 (Formerly 200264-02)
UPC: 017229141636
---
What Comes in the Box:
USB headset
Detachable USB cable
Leatherette ear cushion
Carry Case
---
What the Lights Indicate:
| | | |
| --- | --- | --- |
| C315.1: | Inline Controls | = Solid GREEN headset light when in use |
| | | = Solid RED indicates microphone is muted |