End of Life (EoL): Voyager Legend UC & Voyager Legend CS
The Voyager Legend UC and Voyager Legend CS products are going end of life. The last order will be April 30, 2020 and last ship date of May 29, 2020, or while supplies last.
For suggested replacement products, see info below.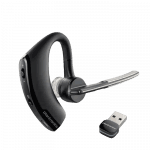 Discontinued: Plantronics Voyager Legend UC # 87670-01
Replacement: Poly Voyager 5200 UC # 206110-101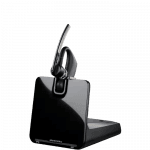 Discontinued: Plantronics Voyager Legend CS # 88863-01
Replacement: Poly Voyager Voyager 5200 D Office # 212722-01
Plantronics Voyager Pro pairing Instruction are now available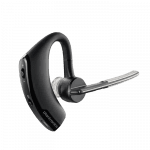 We know how hard most instruction manuals are to follow so we made pairing the Plantronics Voyager Pro simple with 4 easy steps to follow and a detailed picture which show exactly what buttons to press.  Click here to find the Plantronics Voyager Pro Pairing Guide.
Plantronics Voyager Pro UC for Unified Communications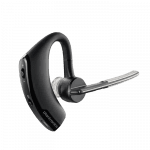 Plantronics today, November 2nd 2009, announced a new high-quality Bluetooth headset that is made for the mobile professional in the office or on-the-go. The Plantronics Voyager Pro UC uses the AudioIQ² technology which has dual noise-canceling microphones to significantly reduce noise around you, and 3 layers of WindSmart technology to provide crystal clear telephone conversation even in a noisy environment.  The new Plantronics Voyager PRO UC Bluetooth Headset will be available November 2009 from Headsets Direct.
The Plantronics Voyager Legend UC B235 Headset Announces Your Caller
I have always wanted a Bluetooth headset that could just announce who is calling so I know whether I want to answer or not, especially if I am not near my phone.  Well now Plantronics has created just that with the Voyager Legend Headset and the Voyager Legend UC B235 Headset.  I am specifically going to talk about the Voyager Legend UC B235 Headset in this blog, as it also gives you the feature of using it with your computer and mobile phone.  How does it work?  The Voyager Legend UC B235 Headset will whisper an alert that announces your caller, as long as they are in your phone's contact list.  It's that easy!
The Voyager Legend UC B235 Headset also has Smart Sensors and Smart Call Routing.  What does this mean?  It  means it will recognize when the headset is on your ear, so it will know to send the call to your headset.  If you take the headset off, even during the call, it will know to route the call to your phone, and vice-a-versa!   This is such a great feature, because you won't need to scramble to find your phone or headset, the call will just be ready on the device you have handy.
These are just a few of the amazing features of the Voyager Legend UC B235 Headset, but you will want to check out all of the features at www.headsetsdirect.com.
For more information visit:  Voyager Legend UC B235 Headset
Using Plantronics Bluetooth products with Phonak hearing aids and Avaya telephones.
Customer Question:
Can you tell me if the Plantronics Bluetooth system is compatible with Phonak hearing aids and will work with the Avaya 9408 multi-line phone?
Our Expert's Answer:
Yes it is.  As a matter of fact, Phonak, Oticon, and Starkey Surflink Bluetooth hearing aids are compatible with most phones using these Plantronics products: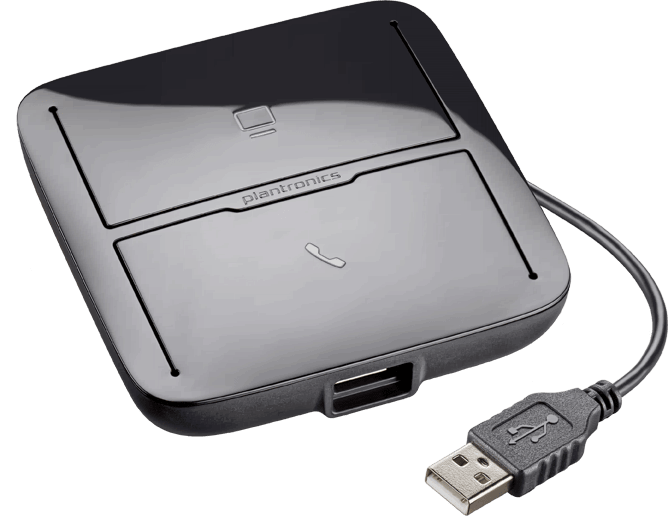 The Plantronics MDA200 lets you answer, end, and switch calls between your desk phone and your PC softphone with the press of a button. It allows you to manage calls from your PC, desk phone, and your mobile phone when used with Bluetooth USB headsets, such as the Plantronics Voyager Legend UC B235.  The Plantronics MDA220 also supports remote call control on the desk phone, either through an Plantronics HL10 handset lifter or with an electronic hookswitch (EHS) cable (where supported by the desk phone).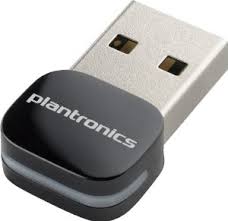 The Plantronics SSP2714-01 Bluetooth adapter provides the connection between the hearing aid transmitter (Pendant) and your Plantronics MDA220.  Together with the Plantronics MDA220 they have the additional benefit of providing a connection to your PC for use with computer voice applications, such as Skype.
Please contact our sales team at 800-914-7996 if you need more help.
Try the Plantronics Voyager Pro as a replacement for the discontinued Voyager 510
Problem: I am a truck driver and I need a new cell phone headset that can block out the wind and road noise.  I love my old 510 Bluetooth, but I understand it has been discontinued.  What do you suggest?
Solution: You are absolutely correct; Plantronics decided to take the 510 off the market. It was a great little headset, but they came out with some newer headsets with more advanced technology and they took a few of the older units off the market.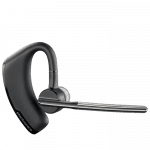 Since the 510 is an over the ear unit, rather than just an in the ear style, take a look at the new VOYAGER PRO. The VOYAGER PRO is very similar in design to the 510; it has an ear piece that is made of a soft, flexible, rubber-like material, which conforms comfortably to most people's ears, but it is lighter and has a more modern style.  Also like the 510, it offers WindSmart technology with acoustic fabrics and electronic filters to block intrusive wind noise.  The Voyager Pro headset actually has two noise-canceling  mics in the boom, plus an adaptive 20-band equalizer which is tuned to maintain balanced audio for comfortable listening volumes.
Another new headset you may be interested in is the classy, light weight, in the ear Discovery 975.   This innovative, stylish unit has the WindSmart technology of the 510 plus the dual mic technology of the VoyagerPro; but that's not all! It includes a sleek, rechargeable case providing triple talk & standby time.  On the outside of the case is a convenient display that shows your connection status and battery levels, to let you know if you are running low on your charge or talk time.
For more information about the latest in Plantronics Bluetooth technology, give us a call and one of our customer service specialists will be happy to assist you.  Our goal at Headsets Direct is to make sure you get the right headset for your individual needs and we back that up with a 60 day money back guarantee.
The Voyager Legend – The First Truly Intelligent Bluetooth Headset
Plantronics has introduced a new member to the Voyager family, and this headset truly has it all.  Smart call routing, precision audio, voice commands, caller announce and protection against moisture.
My husband works in a very loud environment.  In the past, every time I have tried to use a Bluetooth headset to call him, he complains that he cannot hear me and wants me to get off the Bluetooth device. I called him using the Voyager Legend this morning and not one word about the sound quality or volume being too low.  I love that the Voyager Legend announces who is calling me from my contact list.  I had the headset off last night and had a call come in; I simply put the headset on my ear and I had my call; it worked just like Plantronics said it would.
Smart call routing will direct your calls to your phone or your headset.  The call is activated by simply putting the Voyager Legend on your ear.  If you choose not to put the headset on your ear, the call will go to your phone.  To answer a call when the headset is already on your ear, just say answer and you have the call, or ignore it if you do not want to take the call. If you're listening to music and you receive an incoming call, the headset will automatically pause your music so you can take the call.
Precision Audio is built into the Voyager Legend using multi-microphones (3 of them) to optimize your voice and helps minimize noise caused by wind and background noises.
Voice Commands lets you talk to your headset and give it commands such as "pair", "answer" or "ignore" to keep you in control.  Just say "what can I say" for a list of commands for all the other things your Voyager Legend headset can understand.
Caller Announce lets you know who is calling.  Just say "Answer" to accept the call or "Ignore" to decline the call.  The incoming callers name must be in your contact list for the headset to recognize who it is. If the caller is not in your contact list, the headset will simply say incoming call.
With Moisture Protection you can jog or work out at the gym when using this headset.  No worries about moisture causing it damage.  Plantronics has protected the Voyager Legend with a nano coating that is applied during the manufacturing process.  It is a repellent that makes the headset more reliable and resistant to moisture.
Here are a few of the features Plantronics  has listed for the Voyager Legend:  The headset includes a call button, volume button, headset led (indicator light), a power button, a magnetic charge port, mute button, voice button and a play/pause button.
Give us a call if you have any questions at 800-914-7996.
For more information visit: Voyager Legend
Plantronics CS530 vs Plantronics Voyager Legend CS Headset Comparison Review

There are many similarities between the Plantronics CS530 headset and the Plantronics Voyager Legend CS headset, but the differences may be very important  to you in choosing which headset to purchase.  The Plantronics CS530 cordless headset and the Plantronics Voyager Legend CS cordless headset are two really good over-the-ear model headsets.  Both have a one-year warranty.  They're made for the business world, so they are both good commercial-grade products that will plug into multi-line business phones.
Let's take a look at the Plantronics CS530 headset first.  The specs on it: It's 25 grams, so it's very lightweight, it will give you six hours of talk time, and give you 350 feet of roaming distance using DEC technology.   The technology is the biggest difference between the Plantronics CS530 and the Plantronics Voyager Legend CS.  The bases for both headsets are identical.  The base has a magnet that will help make sure the headset seats into the base unit.   The base unit is really the brains of the whole thing.  This is what has compatibility settings and volume controls.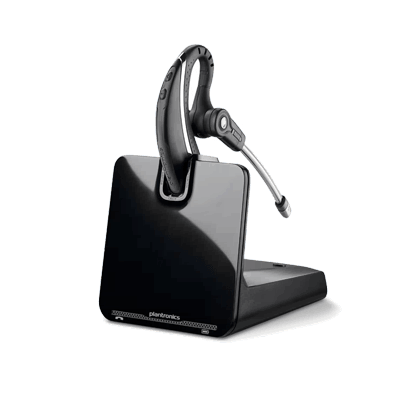 The Plantronics CS530 headset is very flexible at the top, and that makes it quick and easy to put on.  It also comes with ear gels in three different sizes so you can find o that's very comfortable.  On the back you'll find volume up and volume down settings.  The Plantronics CS530 also has mute capabilities, and the silver button on the headset is your call control. This is what either turns the headset on and off, or if you buy the optional handset lifter or EHS cable, that button allows you to answer and hang up remotely.  If you want to use an HL10 handset lifter or EHS cable, you will want to work with an authorized distributor to find what's compatible for you, because there are many different variations.  The hand set lifter or EHS cable allows the headset to ring in your ear giving you an indication that you have a call coming in.  This is a really nice productivity booster because you're not missing calls to voice mail and playing phone tag all day with someone.  You can take calls away from your desk with the simple push of a button, and you can push the button again and it hangs up the call. So again this is the Plantronics CS530 wireless headset.  Easy to put on one handed, and you are ready to go. The mic rotates up and down.  As for mic positioning, you should position it at the corner of your mouth and about a quarter inch away from the edge of your mouth, that's what gives you really good mic pickups, so your callers hear you clearly.  Everything is hidden behind your ear on the Plantronics CS530 headset, so it is very low profile.  So if you find yourself in a position where you're talking to people face to face and leaving the headset on all the time, so people won't be distracted by a big headset, all they will see is a small voice tube.
As mentioned earlier the Plantronics Voyager Legend CS cordless headset uses the same base as the Plantronics CS530.  The base has all your compatibility settings, it also has the magnetic dock so you know you get a good charge.  Again the Plantronics Voyager Legend CS headset has the bendable, flexible top.  You also have volume controls, mute capabilities, and the call control button, so you can use a handset lifter or EHS cable to answer and hang up remotely.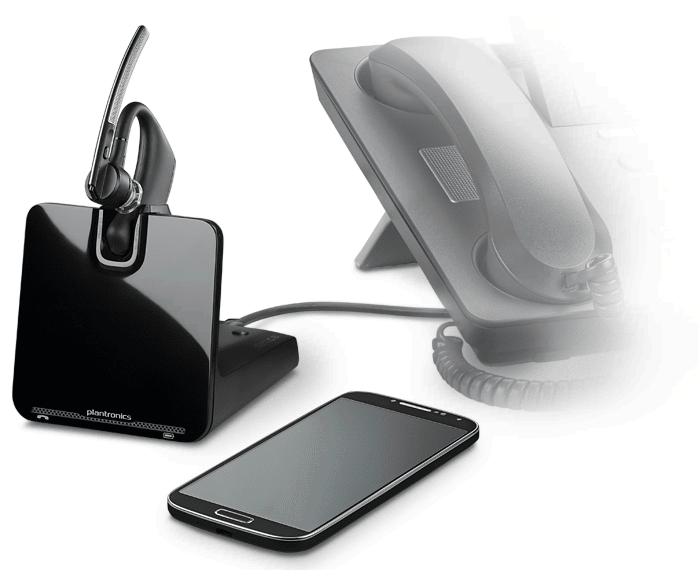 Now the specs on the Plantronics Voyager Legend CS cordless headset — it's 18 grams, has seven hours of talk time, its range is 33 feet, and it uses Bluetooth technology. This headset communicates to the base using Bluetooth technology, and that's why there is a limitation of up to 33 feet roaming distance.  So that's the negative with this headset is you really have a lot less distance versus the Plantronics CS530 headset, because there you have 350 roaming feet distance.  The advantage here is because its Bluetooth,  this will also pair to your mobile phone so you really get a multipurpose headset here.  You can use it in the office for your multi-line phone, and you can also take the Plantronics Voyager Legend CS home or on the road with you and use it on your mobile phone, so it's really two headsets in one, meaning two applications with the same headset.  And the Voyager Legend CS pairs easily with your mobile phone.  I would suggest having a car charger or an AC charger to take with you if you're using it on the road, so that way you are always  charged and ready to go.  It also has the different ear gels, so you can find something that's very comfortable for you. But the big thing to really walk away with these two headsets when you're comparing them is the technology.  They are both crystal clear, secure channels, it's just that distance factor of the Bluetooth model versus the DEC model, what you really need for a better office solution.  So if you need the roaming distance to really cover a larger office or a warehouse, the Plantronics CS530 cordless headset will give that to you.  If you're all right staying within your office, a typical 10 to 15 by 10 to 15 foot office, there's where that 33-foot distance will work well, if it suits you better to have a headset that can also be a solution for your mobile phone. So again, the Plantronics CS530 cordless headset and the Plantronics Legend CS cordless headset, are both really good headsets, both over-the-ear models.  You won't go wrong with either one, it is just a matter of finding which one is a better solution for you. If you have questions on these or any other headsets, please give us a call at Headsets Direct at 1-800-914-7996 or visit us online at www.headsetsdirect.com.