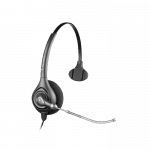 1) HW251– The HW251 Supra Plus headset is the workhorse of the industry. If you are just starting up your own call center, this may be what you are looking for. This headset is convenient and will work with most phones using the correct cable or amplifier.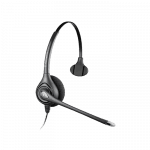 2) HW251N – The SupraPlus HW251N Wideband headset helps overcome the challenges posed by traditional technology, delivering heightened speech clarity and life-like fidelity. Users will experience greater satisfaction through enhanced intelligibility and reduced miscommunication.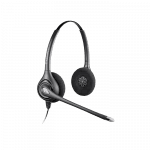 3) HW261N – The SupraPlus Headset has a noise-canceling microphone for use in a loud environment. With the HW261N binaural ear headset, you can concentrate on the caller and not on what is going on around you. Premium audio quality for office and contact center professionals, with wideband Audio for natural sound. The highest level of performance for wideband VoIP communication.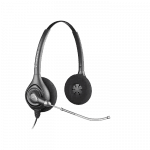 4) HW261 – This SupraPlus headset HW261 continues to set the standard for durable, lightweight, binaural headsets for contact centers and office professionals. Expanding on the classic style with new features, enhanced stability, and updated styling, the Plantronics HW261 SupraPlus headset delivers a new level of all-day comfort and reliability.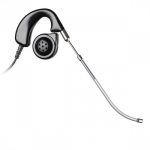 5) H41 – The H41 is a discreet headset offing an over-the-ear design with a sleek, sculpted shape. There is no head band to give you a headache by the end of the day. Furthermore, the entire H41 headset weighs less than 3/4 of an ounce, so you hardly know you're wearing it. Just imagine a receiver that rests gently against your ear, swivels at a touch, yet consistently provides exceptional sound quality. The Mirage H41 offers all of these attributes and more!
---
If you're deciding between corded models of headsets, it never hurts to see what the best 5 corded headsets from Plantronics are, because chances are other customers have purchased corded headsets and found what they liked and continue to purchase them. With the models listed above, they're all top of the line business grade/professional grade corded headsets made by Plantronics that are durable, comfortable and built to last. Choosing any will increase your productivity by allowing you to be hands free while talking on the phone. Once you try a corded headset, you will find it hard to be without.