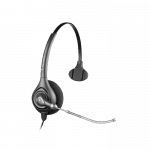 1) HW251 – This classic style single-ear headset continues to be one of the most durable and lightweight headsets for the contact center and/or office professional.  It also offers the highest level of performance for wideband VoIP communication, and the premium audio performance ensures crystal clear communication with your customer.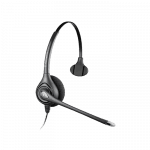 2) HW251N – You may ask, "what is the difference between this headset and the HW251", well let me tell you.  The "N" stands for Noise Reduction, which is perfect if working in a noisy or busy environment.  The noise-canceling microphone filters out excessive background sound, which adds to the already proven (W)ideband technology included in both headsets.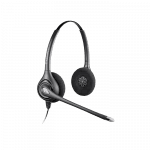 3) HW261N – This great wireless headset has all of the above features of the HW251N except for the single ear headband, which is great if you need to be more aware of your surrounding environment.  The HW261N is a dual-ear headset and is perfect for when you need to focus on your caller without a lot of distraction.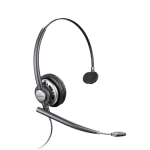 4) HW710 – The HW710 is also part of the H-Series family of headsets and has all of the technology, comfort, and quality as the above mentioned headsets but with additional style and flare.  This beauty has plush leatherette ear pads and an ultra-light design for all day use.  The extendable microphone is great for adjusting to your specific comfort level.  Topping it off is a satin finish, making you will feel like the professional you are in any setting.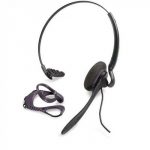 5) H141N – Last but not least is the DuoSet Headset.  This headset is very versatile, allowing you to wear it either over the ear or over the head with superb sound quality.  The microphone is also noise-canceling, and with the soft ear cushion you can talk all day long in comfort.
---
If you're deciding between corded models of headsets, it never hurts to see what the best 5 corded headsets from Plantronics are, because chances are other customers have purchased corded headsets and found what they liked and continue to purchase them. With the models listed above, they're all top of the line business grade/professional grade corded headsets made by Plantronics that are durable, comfortable and built to last. Choosing any will increase your productivity by allowing you to be hands free while talking on the phone. Once you try a corded headset, you will find it hard to be without.