Jabra Speak Series Speakerphone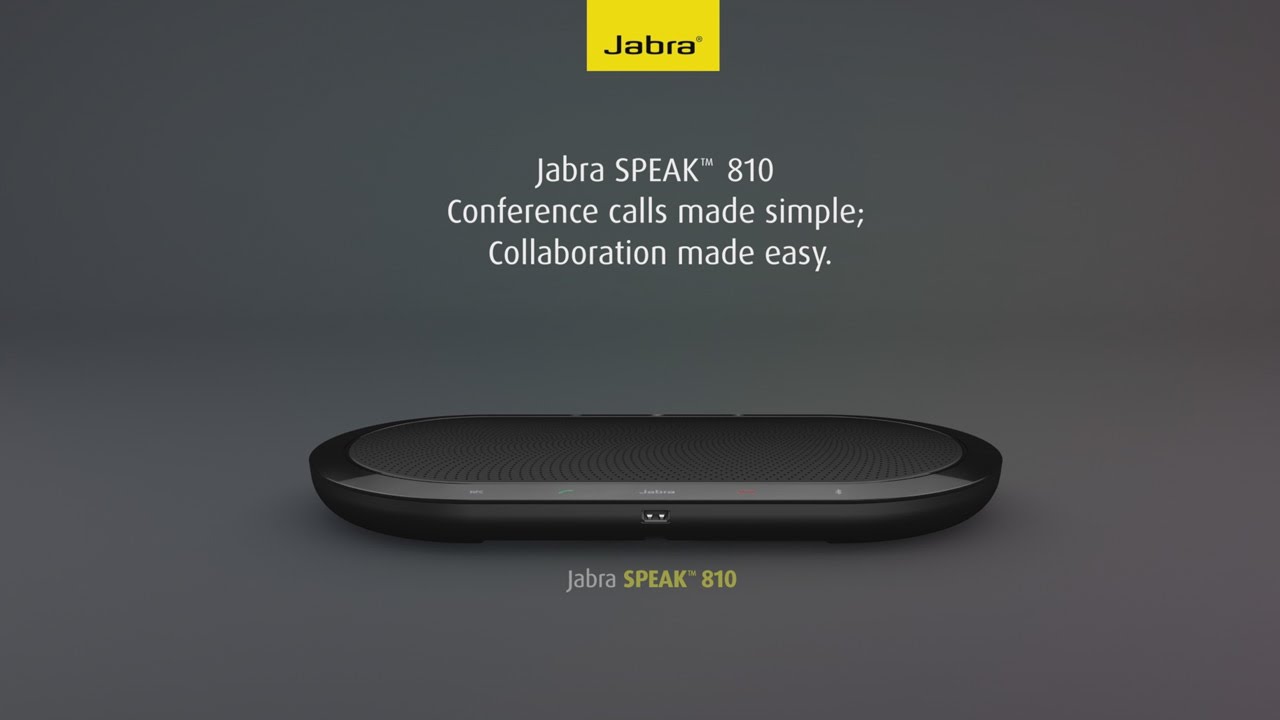 When you need crystal-clear communication in your conference call meetings, look to the Jabra Speak 810 speakerphone. The Jabra Speak series has intuitive controls, multiple connectivity options, and exceptional sound quality. This device is perfect for use as the central speakerphone in your conference room and it will also travel with you as a portable device that utilizes Bluetooth technology.
Jabra Speak 810 Speakerphone
Designed for crystal-clear sound and Plug and Play connectivity, the Speak 810 is a premium, stationary conference speakerphone with USB, Bluetooth, and 3.5mm jack connections. The unique ZoomTalk microphones provide excellent audio quality for in-room coverage up to 15 people while focusing on the human voice instead of background noise. With the digital signal processing and wideband audio/HD voice, you get clear sound without echoes or distortions.
Jabra Speak 810 Features
Compatible with all leading UC Platforms
Certified for Microsoft Skype for Business
Superior audio for larger conference calls
Unique ZoomTalk microphone ensures everyone is heard up to 15 people
USB, Bluetooth, and 3.5mm jack connections
Plug and Play connectivity
Wireless range up to 100 feet
2-year warranty
Jabra Model Number: PHS004W
SKU# 7810-209
UPC 0706487016229