Yealink BH71 Pro Bluetooth Wireless Headset For Hybrid Working And On-The-Go
The Yealink BH71 Pro Bluetooth Wireless Business Headset provides a high-definition audio quality no matter in the car, on the train or in the office whether connect to your smartphone, desk phone or PC.
With the 4-mic beam forming noise cancellation technology, you can always be heard clearly. The BH71 Pro also provides an adjustable ear hook for comfortable wearing, and you can pull out the ear hook easily to best fit your ear.
Whether you are on-the-go or in the office, BH71 Pro can guarantee 10-hour talk time to secure your all-day use. What's more, with the portable charging case of BH71 Pro, it can provide an 20-hour of extra battery life and even cover all week's use.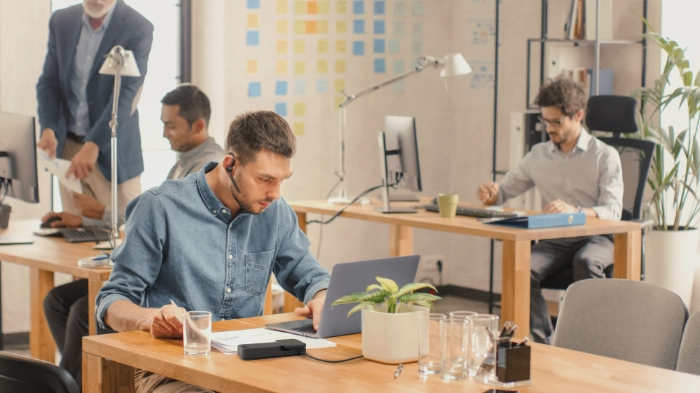 ---
Noise-Free Calling — When You Talk, The World Will Catch Every Word
When you're on the run and making calls, ignore background noise.
Yealink BH71 Pro eliminates 90% of background noise from your end of the call by applying 4-Mic array beam forming noise cancellation. So you'll sound crystal clear whether you're traversing busy metropolitan streets or are surrounded by raucous crowds.
Wherever you are, you will sound fantastic.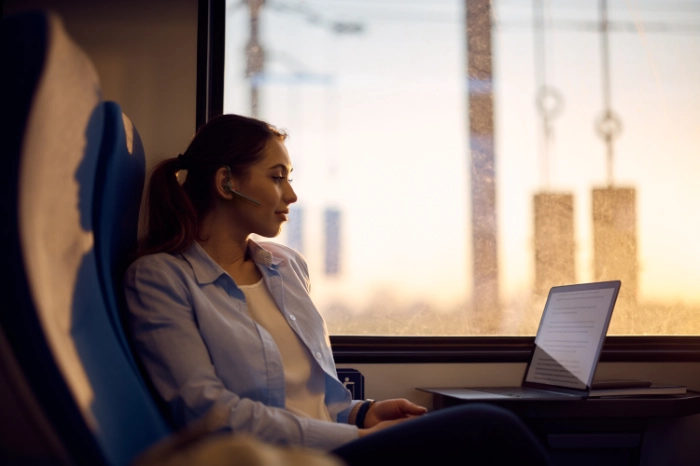 ---
Free To Move And Talk
Free to continue the conversation away from your mobile phone* with a wireless range of up to 100 feet (100 feet/30m) of Yealink BH71 Pro. Easily do your tasks without carrying your devices everywhere and stay connected wirelessly.
*Device and network dependent
---
Not A Day, But A Week
The BH71 Pro can provide 10-hour talk time which is enough for all-day use. What's more, the portable charging case can provide the headset an extra 20-hour battery life of talk time.
When you are not using the headset, just put it in the case to charge it. The charging case can be used for one week and help you fight till the last minute without power anxiety when on-the-go
---
Small And Portable For Anywhere

—

Chocolate Size And Weight
Light to less than 100g, as small as a piece of chocolate, the BH71 Pro is easy to take with no burden compared with traditional business headsets.
Anytime when you need to go, just take it, and go.
---
BH71 Pro Has The Best-Tailored Comfort

— Perfect Fit, Like Nothing In Your Ear
What will be the best comfort of a Bluetooth wireless headset? Yealink BH71 Pro Bluetooth wireless headset answers: when you wear it, you feel like you're wearing nothing. It has an adjustable ear hook for a perfect fit, ultra-light 18g design for zero pressure wearing experience contributes to extreme comfort like never before.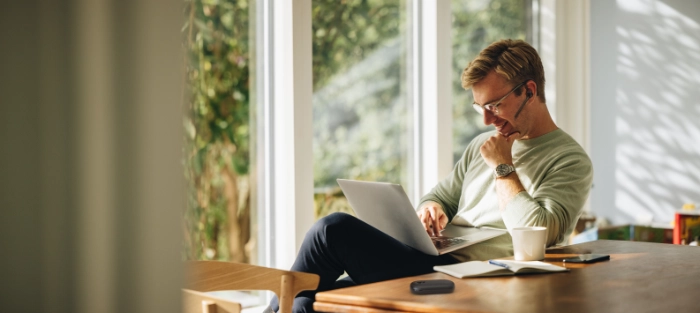 ---
UC Certified, Users Satisfied
Universally compatible with typical calling applications across almost all platforms and operating systems, Yealink Bluetooth wireless Headsets are ready for your business and professional communication from the moment you start with them.
---
One For All Devices Management

— Customize Your Headset
Yealink USB Connect is available to manage multiple Yealink USB devices, including headsets, speakerphones, and webcams. All the settings can be done through Yealink USB Connect on mobile or PC, including the setting of the primary and premium functions, which is convenient and efficient for both organizations and individuals in daily use.
---
Yealink BH71 Pro Bluetooth Wireless Specifications
General
Weight: 18 grams
Warranty: 2 years
Model: BH71 Pro
SKU: 1208652
Bluetooth
Bluetooth 5.2
Profiles

HFP 1.7
A2DP 1.3
AVRCP 1.6

Pairing List: 8
Simultaneous connections: 2
Wireless range: 100ft/30m (in ideal conditions)
Supported PC/Smartphone Operating Systems
Microsoft Windows
Apple Mac OS
Android
iOS
Supported Devices
Headset Battery
Type: Rechargeable Lithium-ion (Li-ion)
Capacity: 160 mAh
Talk time: 10 hours
Music time: 11 hours
Standby time: 9 days
Charging time: Up to 90 min
Charging Case Battery
Type: Rechargeable Lithium-ion (Li-ion)
Capacity: 420 mAh
Audio
Speakers
Size: ∅ 13mm*h3.7mm
Sensitivity: 110dB±3@1kHz
Impedance: 32Ω1kHz
Max input power: 10mW
Frequency range: 100Hz – 20kHz
Bandwidth

Speak mode: 100Hz – 8kHz
Music mode: 100Hz – 20kHz
Microphone
Type: Omni MEMS Mic
Sensitivity: -38dBV/Pa
Frequency Range: 100Hz – 8kHz
Yealink BH71 Pro Bluetooth Headset Package Contents
BH71 Pro (BHM711) Headset
Eartips
USB-C 2.0 cable
Quick Start Guide
BT51A Dongle
BHC71P Charging case