Okay, I'll admit when I first realized that I would be wearing a headset for my new position I was apprehensive.  I hadn't used one on a day in day out basis in years and so I imagined I'd have something clunky and weighted over on top of my head. I was worried I'd have to wear a large dual eared headset and wouldn't be able to hear my co-workers when we shared questions and solutions, and I certainly didn't want to miss out on anything!
And….there was my hair.  It's embarrassing to write that here, but it was a concern. I had invested in all sorts of great hair products so my hair would have some volume and puff to it! The 80's would have been proud! The last thing I wanted to do was have a headband that would flatten out my morning creation.
I didn't realize that headsets had really come a long way; dual ear models included. Consequently, they were lighter weight, very comfortable against my ear and gave me great focus ability; however, I just wasn't crazy about the idea of having something over my head.
As a result, I discovered the Over Your Ear models. Such happiness! My 80's hair can still stand proud! The ear piece speaker is very clear so I catch what my caller is saying the 1st time and whip through my day in comfort and confidence.
I wanted to share with all the others out there that also want to keep their crowning glory looking great – and also kill it in the work force with how productive you are with your Plantronics Over the Ear headsets. Here are some of the headsets you might want to check out.  They are perfect in a quiet to medium noise environment.
The HW540 EncorePro Corded Headset. This is great! It comes with (3) different wearing styles in the box, so you get three choices:  Over the ear, and behind the neck attachments, as well as a single ear cushion/over the head attachment. However, keep in mind you'll also need a bottom cable or amplifier for the corded headset to work with your phone.  Check it out here:
For a wireless option, take a look at the CS530. I really like this headset (it's my daily go to) – it's so easy to put on and take off.  It hugs my ear nicely and feels secure if I bend my head. I like the low profile look of it.
In contrast, you may want to look at the CS540 wireless headset if you prefer a thinner ear loop. It gives you (2) wearing styles in the box; Over the Ear and Over the Head.
We have many others as well, so please give us a call and we'll be happy to explain all the wonderful attributes these headsets will bring you.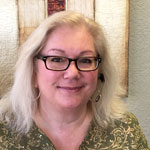 Toni – Sales and Support Specialists