EPOS IMPACT SC 260 USB MS II Binaural Headset:
The EPOS IMPACT SC 260 USB MS II is a double-sided USB headset has in-line call control and is Certified for Microsoft Teams. Designed for contact center and office professionals requiring quality sound performance, durability and all-day wearing comfort.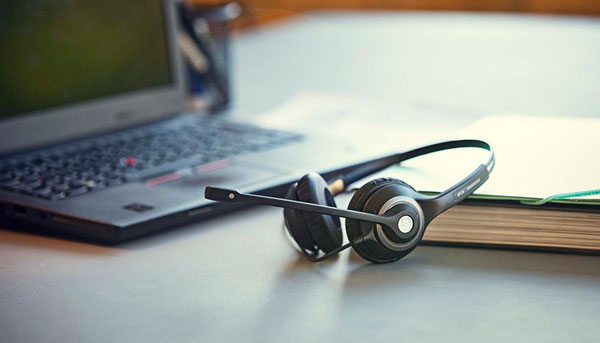 ---
Put Talk In 

Focus

:
The EPOS IMPACT SC 260 USB headset will help you maintain energy and focus with clear communication between you and your listener and enjoy robust wired headsets with all-day comfort. In busy contact centers these headsets are both reliable and user-friendly.
You and your customers get a more natural communication experience with EPOS Voice™ technology and a noise-cancelling microphone. With its lightweight, ergonomic design, the IMPACT SC 260 delivers a range of solutions that deliver great call clarity and long-term user comfort.
---
Headset Features:
Ensure clear calls with certified solutions
Experience communication with clarity
Easy call management
Enjoy all-day wearing comfort
Optimized for communication and multimedia
Optimize speech transmission: The IMPACT SC 260 USB headset has a bendable and pivoting boom arm to ensure optimal microphone position and wearing flexibility
Personalize your headset: Name tag with user ID and numbered headband grooves to personalize fit
Ready for UC? Introducing Unified Communications will both streamline and upgrade your business. The IMPACT SC 260 enables more natural-sounding conversations through technology designed according to your professional needs.
Optimized for communication and multimedia: With automatic sound enhancement profiles
---
EPOS Connect:
Download: EPOS Connect optimize and personalize
EPOS Connect is the client application running in the background on the headset user's PC. The solution ensures that EPOS headsets and speakerphones work seamlessly with various leading softphones and give you access to the latest firmware updates and personalized settings.
EPOS Connect is uniquely configured to either work together with a signed-up company account on EPOS Manager or as a stand-alone application for smaller companies or personal use.
Designed to be simple to use, the application allows EPOS IMPACT SC 260 users to enhance and personalize their experience and productivity simply and quickly.
---
IMPACT SC 260 USB MS II Specifications:
General Info
Wearing Style: Double-sided headband
Weight: 89g
Cable Length: 2.9 m
Model: IMPACT SC 260 USB MS II
SKU: 1000579
UPC: 0840064403801
Warranty: 2 years
Audio
EPOS Voice™ technology
Microphone

Noise canceling
Frequency response: 150 – 6,800 Hz (Wideband)

Speaker

Frequency response: 50 – 18,000 Hz
Sound pressure: Limited by EPOS ActiveGard® – Max. 113 dB via USB

Optimized for communication & multimedia*

Sound enhancement profiles adjust automatically for optimal communication or multimedia

Hearing Protection

EPOS ActiveGard® technology

Protects users against acoustic injury caused by sudden sound bursts on the line
Call Management
In-line call control

Answer/end call
Volume up/down
Microphone mute
Redial last outgoing call
Software
EPOS Connect: Remote Call control, firmware updates, and settings
EPOS Manager: Manage, update and configure your EPOS devices from one location
Unified Communications (UC) compatible.
What's In The Box
EPOS IMPACT SC 260 USB MS II headset
Acoustic leatherette ear pads
Cable/clothing clip
Nylon Carry pouch
Quick Start Guide
Safety Guide