First, you want to make sure you have the correct headset, since the CS50 Replacement Headset and the CS55 replacement headset for the wireless systems look identical but work on different frequencies, so they're NOT interchangeable.  You can find the system model number on a label under the base.  The CS50 Replacement Headset is part #64402-14; CS55 replacement headset is part #72195-03 (see links below).  Confirm the correct headset with your invoice.  If you have the wrong headset, contact your retailer to do the exchange.  If everything is correct, let's get started.
The first thing is to start with a fully-charged headset.  If you're needing to re-subscribe a headset, remove and re-install the battery of the headset (leave it disconnected for about 15 seconds).  The battery is located in the headset under the grey cover with ribs on the sides.  Be careful when removing the cover as it has two small fragile locking tabs.  Doing this resets (clears) the headset and prepares it for subscribing.  If you're working with a new headset, these steps are not necessary.  Now carefully follow the subscription instructions below.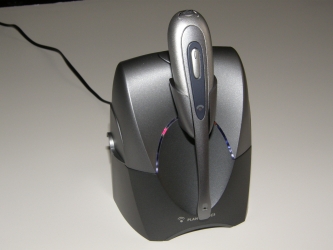 1) Return the headset to the headset base/charging cradle.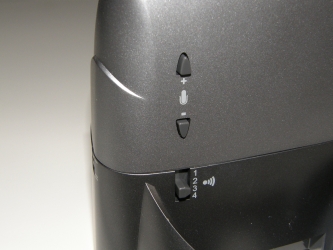 2) On the back of the base unit, press and hold both of the microphone (talk) volume buttons (+ and -) for a minimum of 5 seconds or until the red power indicator light in front of the base starts to flash.  Release the buttons.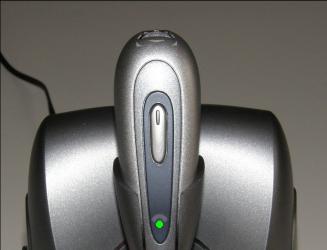 3) Push in and hold the black mute button on top of the headset for a minimum of 5 seconds, then   release.  The green talk light on the headset will light up.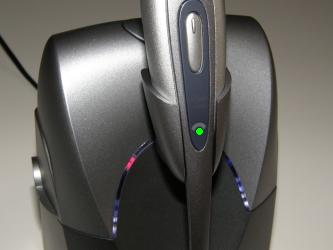 Please note that the flashing red power light and green talk light need to be on at the same time.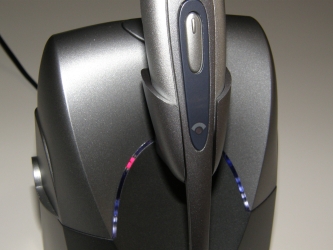 4) You have a successful subscription when the red power light on the base stops flashing and the green talk light on the headset goes off.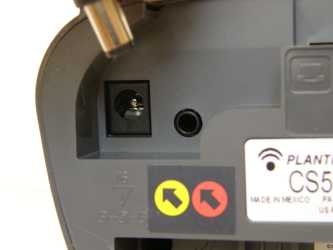 5) The last step is to unplug the AC power adapter for 5 seconds, then reconnect.  You can unplug the cord either from under the wireless headset base or from the wall.
If you're still having problems, call Headsets Direct at 800-914-7996 for further help in getting your headset up and running again.
TECH TIP: Replacement headsets are no longer available from Plantronics, the manufacturer.