Plantronics HL10 Handset Lifter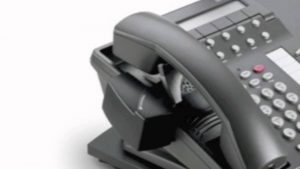 How to take or place a call when you are not using a Plantronics HL10 handset lifter with your wireless headset:When answering your phone, you will  need to pick up your handset and set it off to the side of your phone, turn on your headset and take the call. When you are finished with your call, turn off the headset and place the handset back into the phone cradle.  Same thing when you need to place a call. So as you can see you will need to be at your phone to perform these functions and it's going to be a 2 step process. The reason for this is that Plantronics wireless headsets do not have the capability to open up a line when they are plugged into the handset jack on your phone.
How to take/make a call when using the Plantronics HL10 handset lifter with your Plantronics wireless headset:The Plantronics HL10 handset lifter fits most standard desktop phones.  It sits under the handset and is held in place by adhesive tape that comes with the unit. It has 3 position lift adjustments for your handset. It plugs into the bottom of your Plantronics wireless headset charging base.  It lets you answer your calls with the touch of a button on your headset, by automatically lifting your handset up out of the cradle. On most phones you will receive a notification in the headset that you have an incoming call with two sets of three short beeps.  When you are finished, push the call control button on your headset and the lifter lowers the handset back into the cradle to disconnect the call. To place a call you will need to use your phones keypad and then you may move away from your phone to continue your call. When you are finished with your call, push the call control button to end the call. This way as long as you are in range of your base you can take/make a call.
What is an EHS Adapter (Electronic Hook Switch)?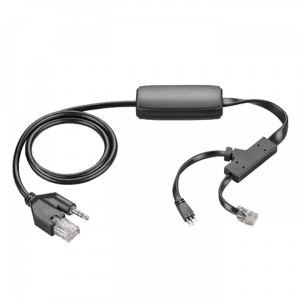 You may be able to use the new generation EHS adapters instead of the HL10 handset lifter.  This adapter does the same job as the HL10 but has no mechanical parts involved.  It is basically a cord that goes between your wireless unit and your phone. The adapter provides a ring alert signal to your Plantronics wireless headset anytime your desk phone rings. The EHS adapter allows you to answer and end calls right from your headset anywhere within your headset's range. Each adapter is unique to a specific telephone & wireless headset combination. You can check your phones compatibility on Headsets Direct website.
If you have any questions, give us a call at 800-914-7996 or send us an email at: info@headsetsdirect.com.