Help with fixing an echo in your Plantronics CS55 wireless headset.
Posted on February 26, 2010 by Alfred There have been 6 comment(s)
Problem: A customers recently called us because they heard an echo or their voice when using their Plantronics CS55 wireless headset.  It was working fine yesterday and now all of a sudden this echo appeared.
Solution: This is a problem that customers have had with their Plantronics CS55 wireless headsets and other similar CS wireless models (e.g. CS70N, CS351N) and a simple fix is to make sure the compatibility dial, located to the left of the base, is properly set.  The indicator, set at 3 o'clock, normally points to #1 (that covers 90% of phones) on that dial but you may need to use one of the other 3 settings for optimum clarity.  It should never be set between numbers.  The right compatibility setting is crucial to the proper operation of your Plantronics CS55 wireless headset.  On occasion you or someone else in your office may bump the unit and not realize the the dial has been slightly turned.
---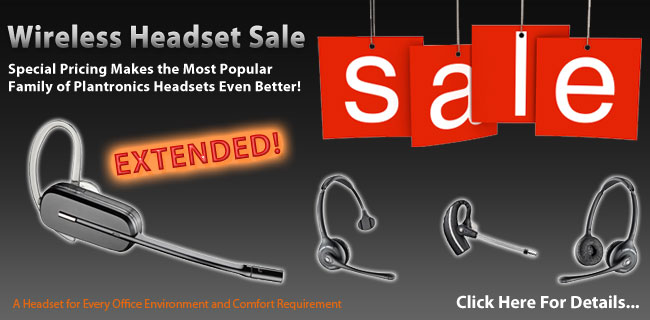 ---
Enter your questions or comments below related to this post.
This post was posted in Headsets Direct and was tagged with CS351N, CS361N, CS55, Plantronics, wireless headset