SupraPlus Office Series Corded Headsets
SupraPlus Office Series Corded Headsets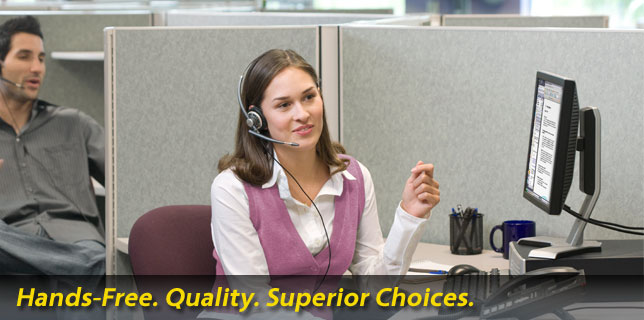 What you need to know about the SupraPlus headsets:
1) Premium audio quality.

2) Voice tube mouthpiece for crisp, clear sound in quiet environments.
3) Noise-canceling microphone for loud environments cuts down on noise your caller hears.
4) All-day comfort and reliability.
5) Sets the standard for durable, lightweight headsets for office professionals.