HamiltonBuhl Headphones
Schools have a challenging task today when it comes to technology and student needs. You must determine which devices are required to meet current applications, while also forecasting future needs. You don't want to purchase items today to find out your needs are completely different for the next semester. School headphones come in a variety of wearing styles, different plug types, and with or without microphones.
Headsets Direct is an authorized reseller of HamiltonBuhl headphones, headsets, and other A/V products. With HamiltonBuhl you are assured of high-quality products, as they have been an innovator in the electronics Industry since 1933. With rapidly advancing technology, they continue to offer quality school headphones and headsets for computer labs, classrooms, online assessment testing, and everyday general-purpose needs. Models range from very budget-friendly personal-use multimedia headphones with foam cushions to the latest in technology using ear cups with leatherette cushions that go around your ear. This helps students focus and not be distracted by background noise. With various plug types and configurations, you are guaranteed to find a solution to meet your needs for computers, tablets, or other devices.
A new design is becoming popular with the headphone being made of hard foam. This allows the unit to be extremely durable while remaining unbelievably flexible. Being made from a single piece of foam, you don't have exposed wires to be damaged or dislodged by little fingers. HamiltonBuhl headphones also come in multiple colors allowing you to show your school pride, or you may choose to outfit specific classrooms or computer labs with different colors of school headphones for easy identification.
HamiltonBuhl Headphones
An education in HamiltonBuhl headphones and headsets:
Above you will find a few of the most popular educational headphones and headsets. The distinction between headphones and headsets has to do with the microphone. Headphones are for listening only, whereas a headset allows you to listen and use a microphone. The model you choose will be dictated by the applications you're using within your classroom or school lab, and if speaking into a microphone is a requirement. It's critical you consult your teachers and computer lab instructors and ask if the software they are currently using needs the use of a microphone, or if they have plans in the near future to which a microphone would be required. You don't want to re-purchase headsets 6-months from now, after outfitting your entire district with headphones, because of a software change.

From our main menu, or the links below, you can view all Hamilton Buhl educational products separated into headphones, headsets, and AV products.

View: HamiltonBuhl Headphones (w/ no microphone)

View: HamiltonBuhl Headsets (w/ microphone)

View: HamiltonBuhl Audio / Video Products


To help you with major considerations when choosing classroom headsets and headphones, please review the following to assist in making an educated buying purchase: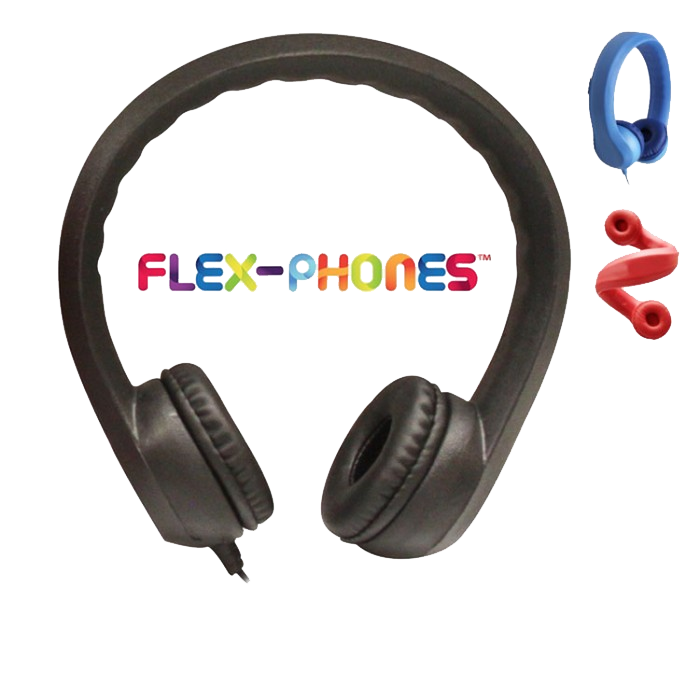 Headphones and headsets come in a wide range of sizes and styles. Finding the right fit for your student will ensure a comfortable product that helps make using a headset an enjoyable experience. You will also find your headsets last longer and are better taken care of when students like the fit and quality. Keep in mind, there is a big difference in the size and shape of a kindergartener's head versus a high school student's head. For younger students, finding a model smaller in size and lighter in weight will work better. Also headsets with earcups going around their ear will work well, as it helps the unit stay in place.


With classroom headphones, if being used during a quiet time within class, on-ear models will work well and keep your costs down. On-Ear headphones have a smaller speaker with a foam or leatherette cushion that rests against your student's ear, typically 1-2 inches in diameter.

For computer lab headphones being used in a louder environment, where you have 20-40 students, an over-ear design will work better with the speaker and leatherette cushion circling your students ear. Most models will be approximately 3 inches across and 5 inches high. Over-ear headphones do a great job of sealing out background noise so your students can work uninterrupted from noise and distractions. This style also works well for online assessment testing, keeping your students focused and, hopefully, scoring higher on tests.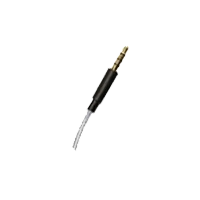 Connection type will be your most important decision when deciding on educational headphones, because you need to make sure the models you purchase are compatible with the device into which you're plugging. The most common connection for educational headphones is a 3.5 mm connection. This connection, also called a TRRS plug, is used on most newer computers, tablets, and similar devices. The TRRS plug transmits both speaker and microphone audio sounds when used with educational headsets. A more basic plug is the single 3.5 mm plug that is used where only a speaker is required. This plug type is also common on most newer computers, tablets, and similar devices. The third plug type used on school headphones is used with older computers where the headphone uses two 3.5 mm plugs that connect directly to the computer's soundboard (typically a red and green plug). This last connection type is a USB plug. This is used only with computers with a USB port and generally makes USB headphones a little more expensive, because drivers and profiles are involved. Circuitry within the headphone must be able to communicate with the computer for proper audio functionality.

One of the major challenges with educational headphones is the budget. With never-ending pressure on school districts to reduce costs, the natural tendency is to purchase the least expensive educational headset you can find. The old saying you get what you pay for' couldn't be more true, and many will fall into the trap of cheaper is better. Unfortunately, the cheaper the product, the less long-term use you will get out of it. Spending $3-5 per headphone will cover you in the short term, but long term the units simply don't hold up, and you will be tasked to re-purchase all new units the following year. By finding a quality product, you will spend slightly more, but will get 2-3 years of use, and after doing the math, you will realize that long term, you are saving money by going with a better product. It's a hard pill to swallow initially, but your principal or superintendent will appreciate a quick spreadsheet showing that the costs spread over time will provide better value with better product.

How do you determine which headset is a good product? If you're purchasing 500+ headphones or headsets, you can generally receive some demo units from a manufacturer to put them to the test. This is a great way to gauge sizing of different models for different age groups and compare durability. A 2-3 day test won't give you a fair test to show if the units will hold up for 2-3 years, but you can look for obvious weak spots, like exposed wires kids will play with and twist until they break. You can also get a feel for what's plastic and likely to break over time versus metal and foam components that will hold up longer. Because they are demo units, don't be afraid to throw them around and abuse them. See if they stay intact by holding the cord and twirling the headphone around and around. What if you stand on a chair and drop them 5-6 feet, do they stay together or send pieces flying? This is your chance to be a kid again...take full advantage of it and have some fun!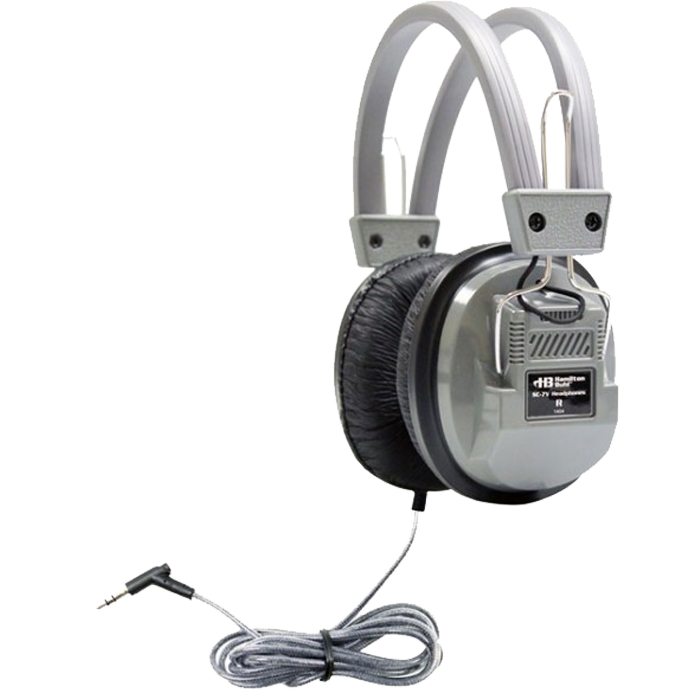 What about warranties? Most educational headphones have a 1-year warranty. Take the time, 6-months after you receive your products, and gather up any broken units to be replaced by the manufacturer. Most schools have a drawer or shelf with broken products that everyone forgets about, when a quick call can get you replacement units you paid for and deserve to have. It's rare to find more than a 1-year warranty, but make sure you at least have that. You will see headphones online that come with a great price, but never mention the warranty. That's because they don't have a warranty and will start falling apart as you pull them out of the box. You may save a few dollars, but will have a line of unhappy teachers with broken headphones forming at your door.

Beware of dyes in foam ear cushions. Many times you will look online or in catalogs when choosing school headphones and see your school's color as an option. This is a great way to show school spirit and make students feel these headphones represent their school. However, you will want to avoid colored ear cushions. This seems like a great way to add your school color to basic gray or black headphones, but many times colored cushions will transfer the dye from the foam to your students' ears or stain the surface of a desk, if not stored in a bag. If you just have to have those colored ear cushions, have a talk with the manufacturer and ask about any potential issues before your purchase.


Final thoughts and take-away with school headphones and headsets:
We hope the information we provide about school headphones and headsets will help you to find the right solution you need, at a price that fits your budget and long term needs. With so many manufacturers and models to choose from, it can be a daunting process for which you simply don't have time. That's where we come in! We like to discuss your needs and expectations, so we can narrow your choices down to a few, which is much more manageable. Often times, with too many choices, you quickly become overwhelmed and make rushed decisions you later regret. Or you can't made a decision, and the purchase never happens. That leaves you with unhappy teachers and students trying to use old headphones that either don't work well or are in short supply. We're only a phone call away to make your life easy and get one more thing off of your to-do list.