Call Center Headsets
Showing 17–19 of 19 results
Call Center Headsets: The Challenge
Finding suitable headsets for call centers can be tedious — ensuring audio quality, comfort and budget takes a lot of work. On top of that, technical features like remote capabilities need consideration.
However, finding the right call center headsets is equally important as finding the right supplier. Many business owners and managers mistakenly neglect the latter. As a result, they experience poor customer support and warranty assistance, wasting hours of their time they could have used growing their business. They realize saving a few dollars when settling for a low-rated headset supplier is not worth it. Remember, though, that a low price does not always mean low quality. 
Headsets Direct delivers everything you want from a call center headset supplier. We have outstanding customer support, excellent quality and competitive pricing.
Wired vs. Wireless Call Center Headset: Which Is Best for You?
In choosing contact center headsets, you must first decide whether a wired or wireless call center headset would best suit your needs. To give you an idea, the cost of wired call center phone headsets is around $75-150, while a wireless contact center headset will cost about $350, including the base and electronic hook switch (EHS) or lifter. Thus, the first decision revolves around your budget.
The wireless technology in contact center headsets has advanced to the point where you can experience no call-dropping, comparable to wired models. But since you need to pay twice the amount for wireless call center headsets, it makes sense to ask whether you will get twice the value.
In most situations, wearing a wireless call center headset is invaluable. Without the wire limitations, users can freely roam away from their desks and around the office when needed, increasing their overall productivity. However, if the wireless feature is not necessary for your business or is outside your budget, a high-quality wired call center headset might be best for you. With a wired contact center headset, you still have the luxury to type hands-free, which you would not get with a traditional landline phone.
As you search for headsets for your call center, rest assured that Headsets Direct offers the quality and value you're looking for. We have the best wired and wireless headsets for office phones. 
Identifying the Ideal Contact Center Headsets
Choosing the right contact center headsets involves many vital considerations beyond the price point. It's an investment in comfort, productivity, and customer service quality that is worth careful thought.
Style
The headset's wear style is an essential factor. Over-the-head, behind-the-neck and over-the-ear models each offer different levels of comfort and stability, which can significantly affect your team's performance during long work hours. Find a style of call center headset that aligns well with your team's preferences and job requirements.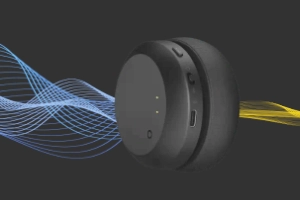 Sound Quality
Sound quality can make or break your customer interactions. Look for headsets that feature noise-canceling technology to minimize ambient noise and enhance the clarity of your calls. This ensures your agents can focus on the conversation, and your customers can clearly hear your agent's advice and guidance. Eliminating background noise is crucial to a professional image. In our inventory, you can find the best call center headset with a noise-canceling microphone. 
Connectivity
Connectivity is another crucial aspect to consider in your call center headsets. Depending on your work setup, you may require wired or wireless headsets. While wired headsets guarantee uninterrupted connectivity, wireless options offer more mobility. If you're considering wireless headsets, also check for battery life to ensure it aligns with your operational hours. Knowing whether you'll connect to a phone or laptop via USB will also affect your final selection.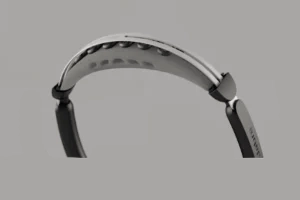 Durability
Durability and warranty terms can provide insights into the expected lifespan of the headset and the manufacturer's confidence in its product. Since call center headsets see heavy use, you want to choose a robust model that comes with a decent warranty period.
Brand
Brand reputation is an essential consideration when selecting a call center headset. Established brands tend to offer better reliability and consistency in quality. They've earned their reputation by providing products that perform well and last, which is why many businesses trust them. By choosing a reputable headset brand, you're also more likely to find a wider range of products to fit different needs. Our inventory includes a broad array of brands, like Yealink, Poly (formerly Plantronics) and Jabra headsets.
Call Center Headsets for Every Situation
Call center headsets from Headsets Direct are versatile tools designed to serve a myriad of applications beyond just call centers. While they are built to endure the rigors of busy call center environments, their features make them useful in various settings.
In customer service hubs, our contact center headsets enable agents to communicate clearly with customers, ensuring that every query is handled with precision and understanding. They're also perfect for telemarketing teams, where crystal-clear sound can help build rapport with potential clients and close deals effectively.
Remote work and telecommuting professionals will find our call center headsets invaluable. Their superior noise-canceling technology helps maintain a professional environment, even when working from home or in a busy coffee shop. The wireless options offer the flexibility to move around while on calls, facilitating multitasking and increasing productivity. Headsets Direct has the best wireless headset for a call center work-from-home situation.
Educational institutions and online tutors can utilize these headsets to deliver high-quality audio during virtual lessons, ensuring that every student is engaged and no crucial information is missed.
Our call center headsets also fit well within the world of podcasting and broadcasting. With exceptional sound quality and comfort for long periods of use, they can significantly enhance recording sessions and live streams.
Headsets Direct believes that clear communication is crucial in every sphere of life. Each call center headset is designed to support this belief, serving a wide range of applications to help you connect, communicate and succeed.
Frequently Asked Questions and Information About Call Center Headsets
As the go-to supplier of call center headsets, we have a wealth of knowledge to share. Read the following questions to learn more, and be sure to contact us for additional details.
The best headsets for a call center deliver what you need the most in terms of price, sound quality and functionality. Our inventory is broad enough to meet a wide range of needs.
Headsets Direct is the best place to buy call center headsets. Our commitment to the best quality, value and pricing combines with our vast selection to make our website a one-stop shop for contact center headsets.
Wired call center headsets range from under $75 to about $150. A wireless call center headset costs around $350.
Trust Your Call Center Headset Needs to Headsets Direct
Discover the difference superior sound can make in your day-to-day operations. Browse our comprehensive range of call center headsets and find the perfect audio solution tailored to your unique needs. Don't settle for less — elevate your communications with quality, comfort and reliability. Shop now and experience the Headsets Direct difference.
Shop Call Center Headsets
Articles Related to Call Center Headsets
Headsets Direct has all the details you want about call center headsets. You can rely on us for the thoroughness your application demands. Read these fantastic articles to get more information.