The CS500 Series of Headsets Offers The Latest
in
Wireless Technology In A Variety Of Wearing Styles!

---
MSRP $319.95 NOW $192.00

CS540 - Light Weight

• Our most popular wireless headset
• Lightest headset in the industry weighing only 21 grams
• Over-the-Ear option is lightweight and doesn't mess your hair
• Headband also included for alternate wearing style

---
MSRP $329.95 NOW $198.00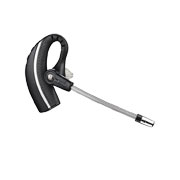 CS530 - Low Profile
• Wears like you're not wearing a headset
• Different ear tips included ensure the perfect fit
• Practically invisible for discreet face-to-face interaction
• Weighs only 25 grams

---


MSRP $349.95 NOW $210.00

CS520 - Loud Environments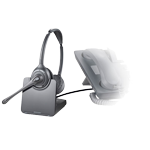 • Dual ear for complete focus on caller
• Blocks out background noise and distractions
• Secure headband fit and soft leatherette cushions
• 9 hours of talk time to cover the busiest of days


---
MSRP $329.95 NOW $198.00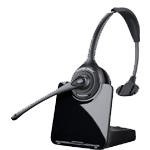 CS510 - Great Stability
• Single ear allows communication with co-workers
• Stay in tune with your office with one ear uncovered
• Secure fit with headband and temple pad
• Soft leatherette ear cushion for all-day comfort

---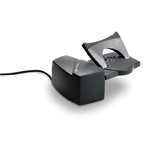 Optional Lifter for Remote Answer & Hang-Up.
Add to your efficiency with the Plantronics HL10 handset lifter to answer your calls remotely. When away, your headset alerts you to calls so you're not missing them to voice mail.
---

Backed with Confidence
Plantronics for over 50 years has pioneered the lightweight headset, the mobile headset, and noise-canceling technology, always driven by a single obsession: Remove the barriers to smarter communications.
Fast and Simple Setup
We have prepared a few videos to help you understand how simple it is to use the new CS540 wireless headset:
Introducing the CS540 Headset
How to setup the CS540 Headset
How to setup the HL10 Lifter
Helpful Downloads

How Do I Order?
Order now on our fast and secure website or call 1-800-914-7996 today!
Frequently Asked Questions
How do I order?
Just give us a quick call at 1-800-914-7996 or order online by clicking on the desired model.

How many can I have in one office?
You can have approximately 38 units in one area without performance issues. As you exceed 38 CS540's, your roaming distance will diminish with the more units you add. Since every office is different in spacing, density, and active units, the number varies per location.


Technology scares me. How complicated is setup and daily usage?
We've prepared short videos to make setup take less than 10 minutes. After the first couple days of use, you will never want to work without it again!


How is the quality of a wireless headsets?
Technology has advanced wireless audio quality to amazing levels. Your caller won't be able to tell you're on a wireless headset as you roam your office.


How do I get my headset to answer a call when I'm away from my desk?
Order the Plantronics HL10 or compatible Electronic Hook Switch Cable (EHS) for remote answer and hang-up capabilities. Call 1-800-914-7996 for compatibility or see our available options on the HL10/EHS Cables product pages.