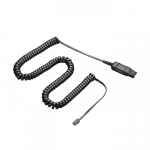 1) 66268-03 A10 Direct Cable – The A10 cable is what connects your headset to the phone you are using, which is crucial to be fully connected.  However, depending on the type of phone you have, you may need a different cable, so always check with us, and we will let you know which one to buy.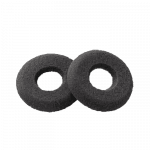 2) 40709-02 Ear Cushions – When wearing these black foam ear cushions, you will forget you even have a headset on!  These will fit on most of the Plantronics H-Series Headsets, and are easy to put over the ear piece as well.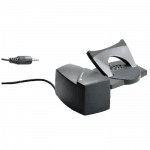 3) HL10 Handset Lifter – The HL10 Handset Lifter is truly what makes your wireless headset work remotely.  In most cases, you will need the HL10 so you can be away from your phone to answer or end your call.  The HL10 is what automatically lifts your receiver when you push the button on your wireless headset, therefore saving you from running to your desk to answer the call.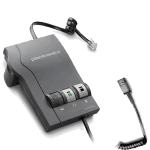 4) M22 Vista Amplifier  – You have your Plantronics headset, and now you need to connect it to your phone.  You can certainly use a quick-disconnect cable for this purpose, but if you need the ability to increase or decrease the volume of your voice, as well as increase the volume of your caller, then the M22 Amplifier is your best choice.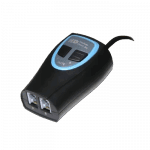 5) 03929-63 Wireless Headset Training Adapter – This is our very own creation from Headsets Direct.  The training adapter allows you the ease of using a corded or cordless headset for monitoring purposes.  This gives a manager or trainer the ability to roam wirelessly, and then by a touch of the button, you can listen in on the call without needing to sit by the employee the whole time.
Replacing your Plantronics headset accessories is a great way to keep your headset performing at its best. When ear cushions tear, your voice tube gets clogged, or your wireless battery life isn't what it use to be is the time to make your headset like new again.