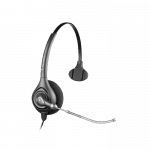 1) HW251 – This headset gets the job done, and with style and comfort!  The HW251 Headset is more than a basic headset, because it not only looks classy, but it has premium audio quality, wideband audio for natural sound and VOIP communication, and is perfect for office and contact center professionals alike.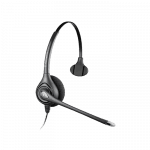 2) HW251N – The "N" at the end of the HW251N stands for Noise Reduction.  If you work in a very busy or noisy environment, then the HW251N will provide you with all of the quality as mentioned above, as well as the additional noise-canceling feature that you may need, depending on your environment.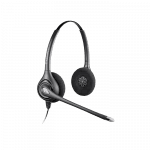 3) HW261N – The HW261N SupraPlus wideband headset is loaded with amazing features; such as, a Flexible Microphone Boom, Premium Audio Quality, Wideband Audio for natural sounding communication, and Noise Cancellation that assists in eliminating outside noise.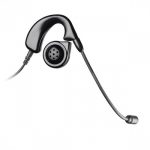 4) H41N – The H41N Mirage takes us to a different headset style altogether.  If you are looking for a headset that can go behind the ear with a receiver that gently rests on your ear, then you should look at this headset.  You can adjust the receiver to swivel at a touch, and with the noise-canceling microphone in place, you can talk for hours and forget it is even there!
5) H31CD – Here is another great headset that goes behind the ear and is so light weight you truly will forget you have it on!  The H31CD has six different size ear tips that you can customize for your own personal comfort.  This great feature blocks out most background noise, so you can focus on your caller without distraction.  (This headset is primarily made for use with an Emergency 911 console with the SHS1890 Amplifier).
---
If you're deciding between corded models of headsets, it never hurts to see what the best 5 corded headsets from Plantronics are, because chances are other customers have purchased corded headsets and found what they liked and continue to purchase them. With the models listed above, they're all top of the line business grade/professional grade corded headsets made by Plantronics that are durable, comfortable and built to last. Choosing any will increase your productivity by allowing you to be hands free while talking on the phone. Once you try a corded headset, you will find it hard to be without.