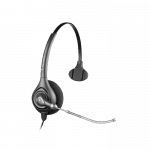 1) HW251– A durable, lightweight corded headset that continues to set the standard for headsets.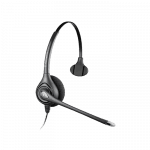 2) HW251N – The HW251N is a lightweight corded headset that is perfect for that noisy environment. With the quick disconnect cord, you can unplug and plug right back into your conversation without having to take your headset off.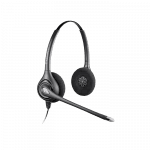 3) HW261N – Do you need more concentration while on your call? This dual-ear corded headset helps you cut the fatigue by not having to strain to hear the conversation.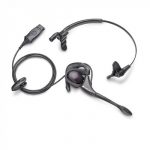 4) H171N – One of our very popular corded headsets; wear it over the ear or over the head, you get to choose which style you like best.
---
If you're deciding between corded models of headsets, it never hurts to see what the best 5 corded headsets from Plantronics are, because chances are other customers have purchased corded headsets and found what they liked and continue to purchase them. With the models listed above, they're all top of the line business grade/professional grade corded headsets made by Plantronics that are durable, comfortable and built to last. Choosing any will increase your productivity by allowing you to be hands free while talking on the phone. Once you try a corded headset, you will find it hard to be without.