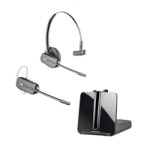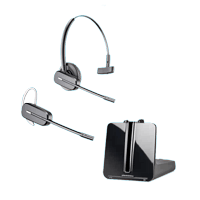 1) CS540 – The CS540 is fast becoming our most popular wireless headset.  With its versatile wearing style, it's sure to please everyone.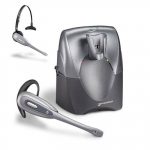 2) CS55 – Still one of our most popular wireless headsets to date.  With 10 hrs of talk time, it will get you through your busiest day.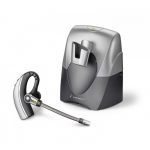 3) CS70N– With its earbud-style headset, you will be able to hear all of your calls loud and clear and still be able to monitor activity around you.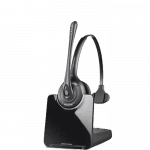 4) CS510 – One of Plantronics newest wireless headsets, with a true headband-style headset.

5) CS55/HL10 – For your convenience the CS55 wireless headset is bundled with the Plantronics HL10 handset lifter.
---
If you're deciding between models, it never hurts to see what the best 5 wireless headsets from Plantronics are, because chances are other customers have purchased headsets and found what they liked and continue to purchase them. With the models listed above, they're all top of the line business grade/professional grade wireless headsets made by Plantronics that are durable, comfortable and built to last. Choosing any will increase your productivity by allowing you to roam your office while continuing to talk on the phone. Once you try a wireless headset, you will find it hard to be without.