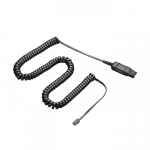 1) A10 Direct Cable (66268-03) – This cable is used for 75% of the applications for corded headsets.  What this means is if you have done the compatibility check for your phone and model and this was recommended, it will plug into your headset jack.  This will then hook with a quick disconnect to the corded headset that will also have a quick disconnect on the end of the cord.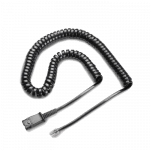 2) Amplifier / Cisco Direct Connect Cord (26716-01) – This is used on most Cisco telephones, after you have reviewed the compatibility check to verify that this will be the correct cable. This is for a corded headset, and it will plug into your headset jack on your phone. With a quick disconnect on the other end you will plug this into the corded headset that you prefer wearing.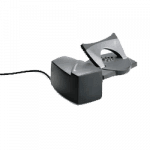 3) HL10 – Without this a wireless headset will really work at a less-than-perfect potential.  If I have this on my phone I am able to walk NOT run to my desk to answer the phone. This application works with most phones, however there may be some exceptions.

4) DA40 USB – Experience wideband audio with the DA40 USB adapter.  This adapter offers wideband compatibility for crystal clear sound and lower listener fatigue.  The DA40 works well for users of soft phones, and it comes with a quick disconnect for any of the Plantronics corded headsets.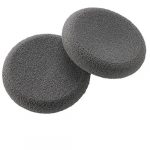 5) 15729-05 Ear Cushions – Compatible with: H51, H51N, H61, H61N, H91, H91N, H101, H101N, SP04, SP05, PLX400, PLX500. If you are looking to stock up, these they come two in a package.  You should change out your ear cushions like you change out your toothbrush, every 3 months. Bacteria and microbes can build up over time.
---
Replacing your Plantronics headset accessories is a great way to keep your headset performing at its best. When ear cushions tear, your voice tube gets clogged, or your wireless battery life isn't what it use to be is the time to make your headset like new again.