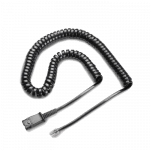 1) Amplifier / Cisco Direct Connect Cord (26716-01) – Do you have a Cisco phone, such as a 7940 or 7965G? Does it have an RJ9 headset jack (similar to your handset jack)? Trying to connect one of Plantronics top rated headsets to it? Then this QD-to-modular cord is just the ticket, and priced right to boot.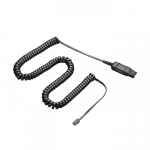 2) A10 Direct Cable (66268-03) – The A10 direct connect cable is an economical way to connect H series headsets to certain telephones that have an RJ9 headset jack, such as Nortel, Mitel and NEC. Please contact our sales team at Headsets Direct at 800-914-7996 to determine if your phone can use one.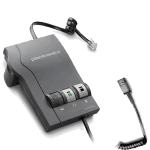 3) M22 Amplifier – The new edition of their most popular amplifier incorporates the latest technology used on most new phones sold.  Designed to work with over 90% of all phones being used today, the M22 offers excellent voice and hearing control for all your headset needs.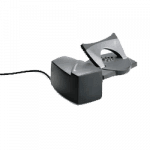 4) HL10 – The HL10 handset lifter is the must-have addition to your Plantronics wireless headset system. It effortlessly lifts the handset and returns it to the cradle at the touch of a button from wherever you are and takes up no desktop space.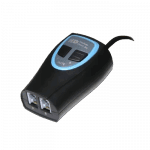 5) 03929-63 HDI Training Adapter – A Headsets Direct original product, this training adapter is flexible enough to be used on both wireless and corded headsets. Give the folks at Headsets Direct a call at 800-914-7996 to see how easy it is to train with their HDI headset training adapter.
---
Replacing your Plantronics headset accessories is a great way to keep your headset performing at its best.  When ear cushions tear, your voice tube gets clogged, or your wireless battery life isn't what it use to be is the time to make your headset like new again.