Plantronics CS55H wireless headset is the perfect fit for a home wireless headset solution.
Posted on May 27, 2010 by Sue There have been 0 comments
PROBLEM: What do you have that is wireless and will work with my cordless phone and/or office phone at home?
SOLUTION: Plantronics CS55H wireless headset would be the perfect fit for your type of phones. It is made especially for single line cordless phones, but can also be used with a single line corded phone. This system will only work with single line telephones.
The Plantronics CS55H Home Edition is a little different than your typical Plantronics wireless units, the CS55H comes with an adapter module (TR1) which allows you to plug the headset system into a wall jack instead of the jack on your phone.
You can plug the Plantronics CS55H wireless headset into any wall jack in your home regardless of where the cordless phone is plugged in, as long as all of your wall jacks are on the same phone line.  If you are using a mixture of cordless and corded phones (like an office phone) in your home, this unit will still work for you.  When you want to use the corded phone to make a call, you will need to press the button on the headset to turn it on, then pick up the handset and take it out of the cradle to dial out just like normal.  Once you hear the ring in your headset, just hang up your phone.  If you want to make a call from the cordless phone, it is basically the same procedure.  Turn on your headset, then grab your cordless phone and dial out like normal.  Once you hear the ring in your headset, just turn off the cordless phone.  And to end a call for either scenario, just press the same button on the headset again to turn the headset off and end the call.
The best thing about the Plantronics CS55H wireless headset is that you can answer from anywhere in your home with just your headset, you will not need your cordless handset to answer incoming calls. You will have hands free freedom up to 300 ft distance and the system gives you up to 10 full hrs of talk time. With just one touch of the button you can answer or end calls. The CS55H is a convertible headset, you will receive both ear loops and a headband, so you can choose the style you would like to use. The headset also has volume and mute control features. There are volume controls on the charging base also for fine tuning. The microphone is noise cancelling to filter out background noise. The CS55H will also work with the Avaya Partner 18D and 34D telephones system allowing remote answer and hang-up without the use of the HL10 handset lifter.
---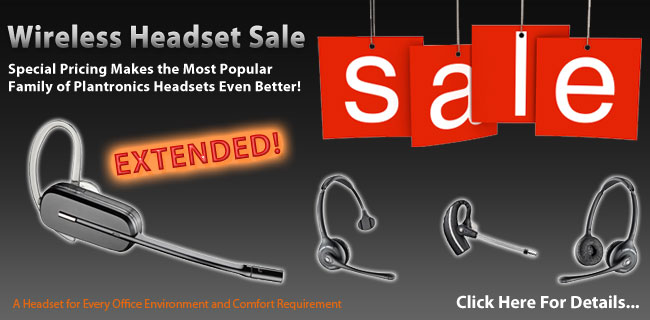 ---
Enter your questions or comments below related to this post.
This post was posted in Headsets Direct and was tagged with CS55H, headsets for home, home headset, soho headset, wireless headset, wireless home headset