Best 5 Plantronics/Headsets Direct Accessories – January 2012
Posted on February 17, 2012 by Alfred There have been 0 comments
1) 66268-03 - The A10 direct connect cable is an economical way to connect H series headsets to certain telephones that have an RJ9 headset jack, such as Nortel, Mitel and NEC.  Please contact our sales team at 800-914-7996 to determine if your phone can use one.

2) HL10 - Tired of being stuck to your phone, even with a wireless headset? The HL10 handset lifter gives you the freedom to roam and answer your calls anywhere within the operating distance of your headset.

3) M22 Amplifier - The latest edition of their most popular amplifier incorporates the newest technology for most new phones sold.  Designed to work with over 90% of

all

phones being used today, the M22 gives you excellent voice and hearing control.
4) 26716-01 - Do you have a Cisco phone, such as a 7940 or 7965G? Does it have an RJ9 headset jack (similar to your handset jack)? Trying to connect one of Plantronics top rated headsets to it? Then this QD-to-modular cord is just the ticket, and priced right to boot.


5) 40709-02 - These cushions provide soft, all day comfort when using your Plantronics headset.  Spare cushions are an easy way to keep your headset clean and sanitary.
Replacing your Plantronics headset accessories is a great way to keep your headset performing at its best. When ear cushions tear, your voice tube gets clogged, or your wireless battery life isn't what it use to be is the time to make your headset like new again.
---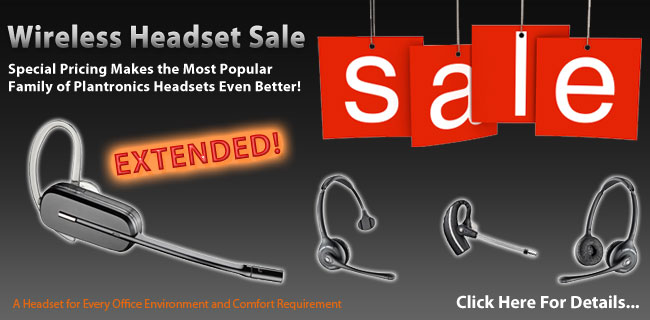 ---
Enter your questions or comments below related to this post.
This post was posted in Headsets Direct and was tagged with 66268-03, A10 cable, accessories, amplifier, Cisco phone, cord, direct connect, doughnut ear cushion, H Series Headsets, Headset, HL10 Lifter, M22, Plantronics, SupraPlus